Photos from Dnipro Volunteer: Alena
---
Updates since March 19, 2022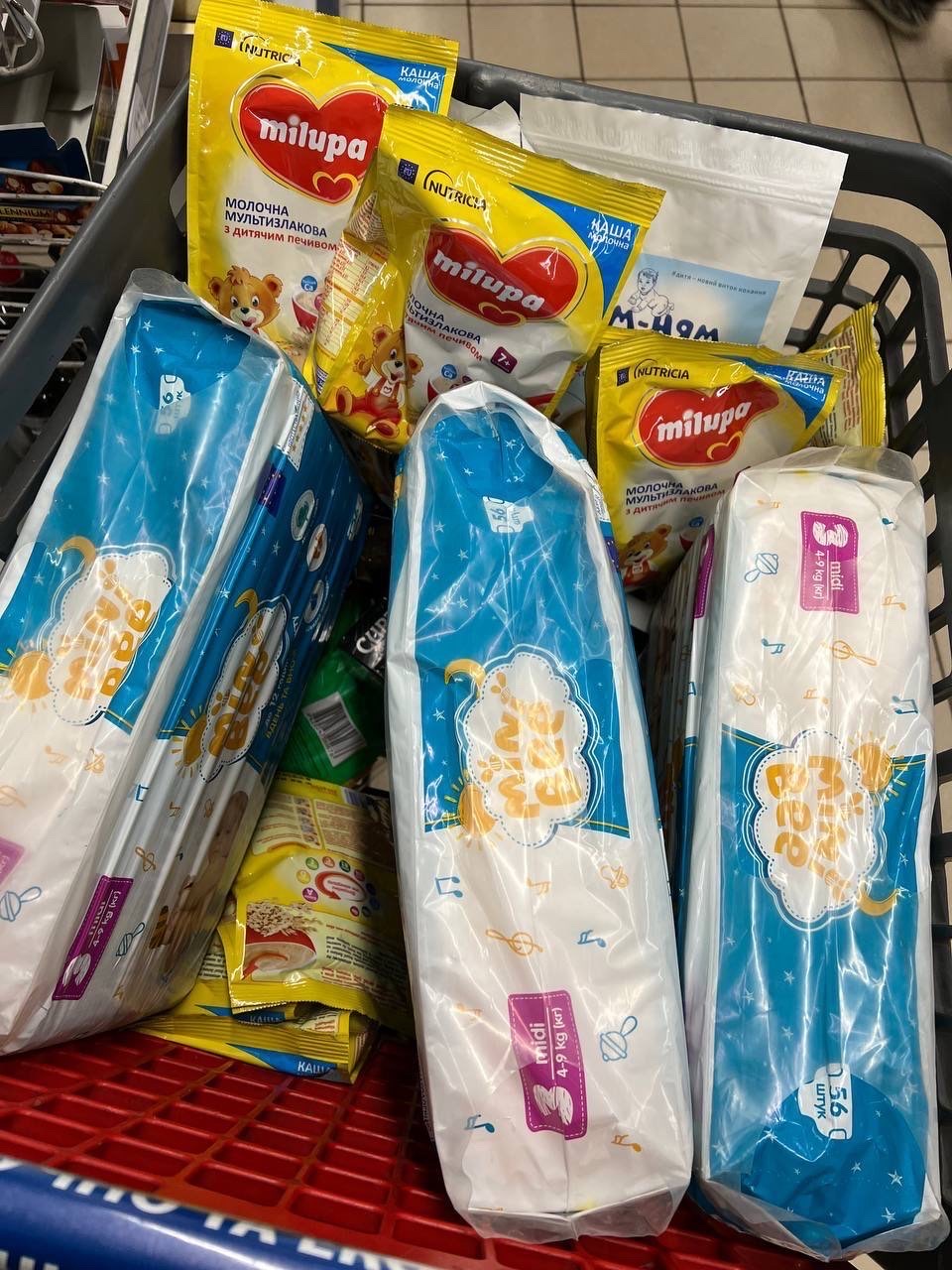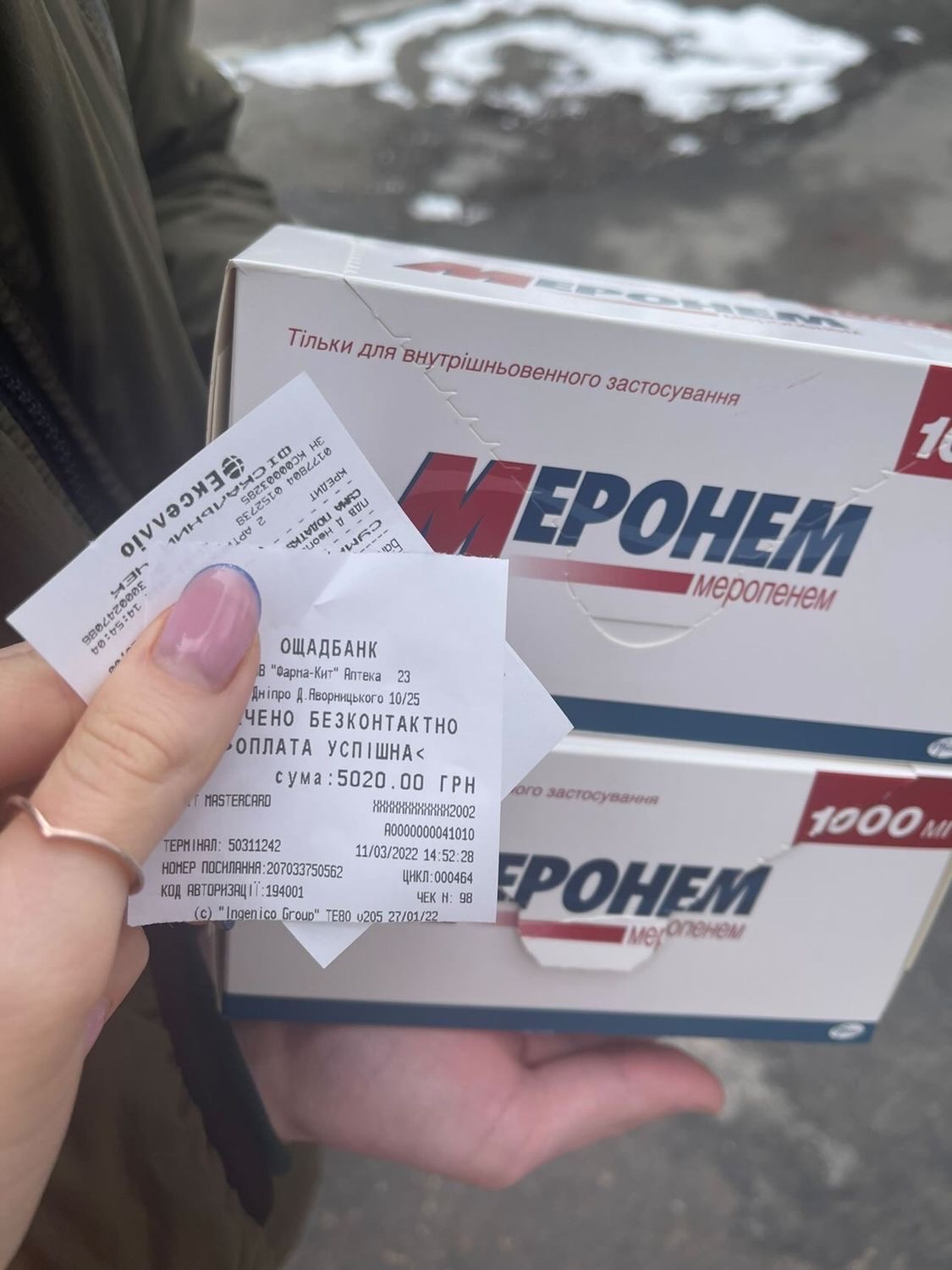 Alena has since delivered another order of supplies to Dnipro Sixth City Hospital, handed off directly to my grandpa, and continues to supply the Mechnikov hospital with medication and supplies. The white boxes (which contain 11 ampules) are worth ~170 USD. The hospital uses at least 30 of them a day, making her contribution extremely helpful to them. Other medications she has supplied have been even more expensive and are in extreme need with doctors treating critical patients.
---
Updates since March 27, 2022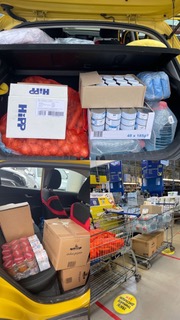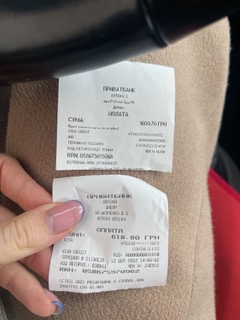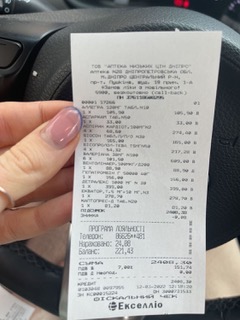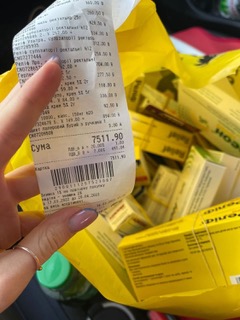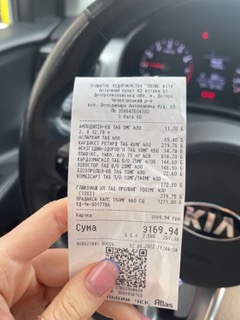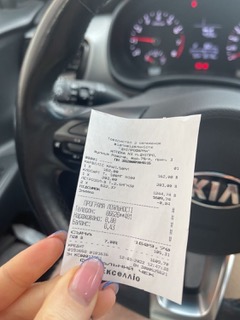 A series of receipts from pharmacies (labeled 1/5 - 5/5) totaling 16,927.52 UAH, or 4,955.14USD, shows how much medical aid Alena was able to provide to hot spots as well as local shelters and hospitals. She quickly delivers materials as soon as they are bought throughout the city or to transporters which will drive materials to hot spots to help treat people.
---
Updates since April 4, 2022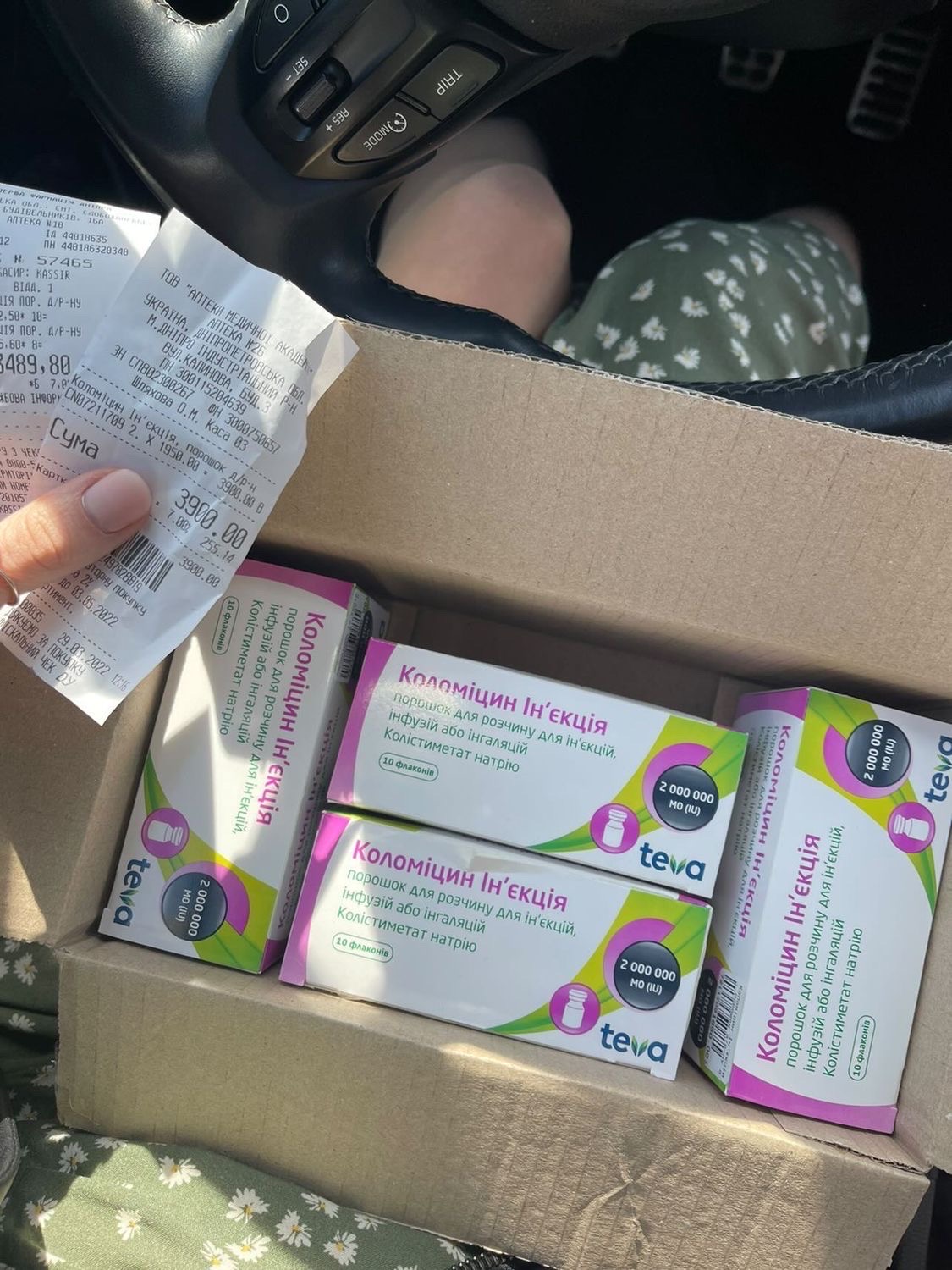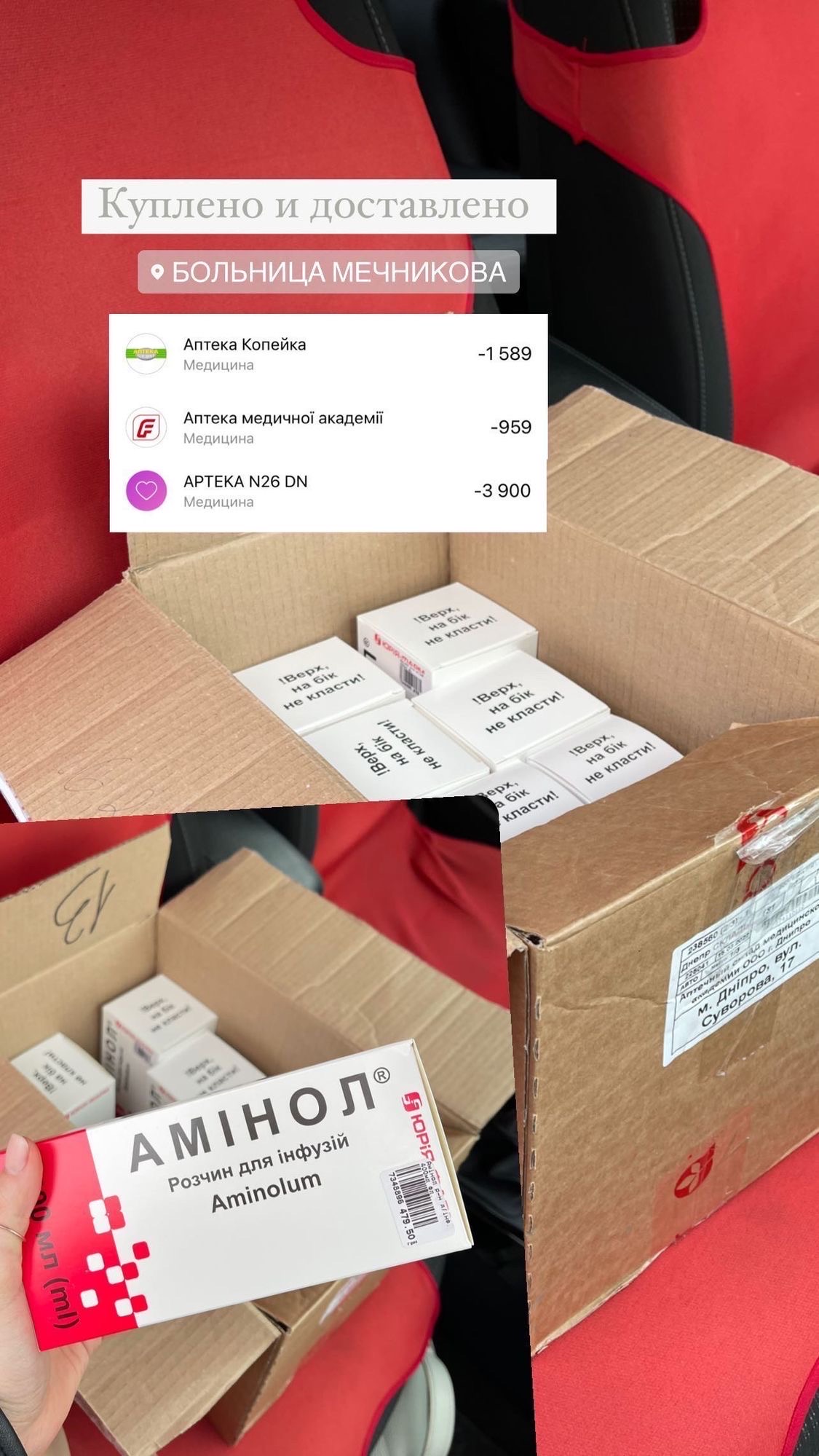 Receipts total 13,837.80 UAH, or 470.78USD. As seen by the different pharmacy charges, Alena spends a lot of her time visiting a multitude of pharmacies to find the medications needed by patients in the Mechnikov Hospital. When not looking for and delivering medication, she volunteers at refugee centers and collects food and medicine for delivery to hot spots in the East and South of the country.
---
Updates since April 6, 2022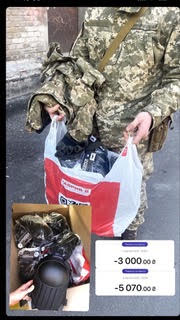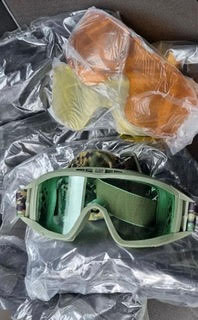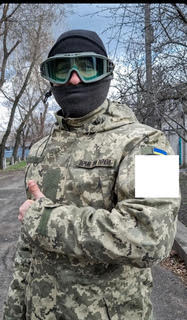 Alena has used some donations to help obtain protective gear for her friends who are volunteering to protect the city. She has ensured me that no donations are used on offensive equipment, only protective gear that she hands over to people she knows personally. Pictured is a friend of hers who has received and distributed donations.
---
Updates since April 18, 2022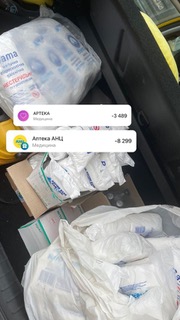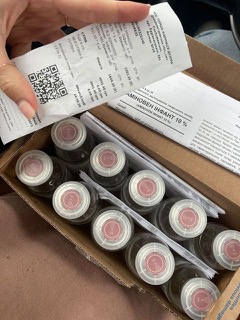 Alena has provided immediate relief to both hospitals and refugees. The total amount spent for this update on pharmacy visits was 17471.70UAH, or 588.61USD. Refugees and hospitals have been extremely grateful to volunteers like Alena and donors from overseas as they are faced with an overwhelming influx of wounded civilians after the recent increase in missile attacks in the east and south.
---
Updates since April 20, 2022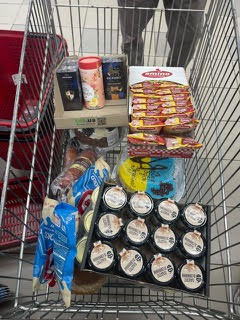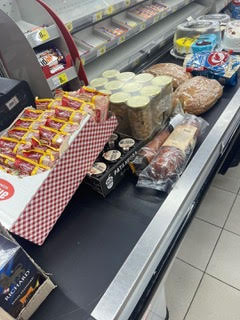 A small update but something to put a smile on your faces. The refugee center where Alena volunteers got a new wave of refugees and three of them, one of them a child, had birthdays! Alena used some funding (2859UAH, or 98USD) to purchase bread, instant noodles, canned goods, and cake and chocolate for the birthday folks to have a small celebration and get some reprieve, if just for an hour, from what they are going through.
---
Updates since April 20, 2022 (Part 2)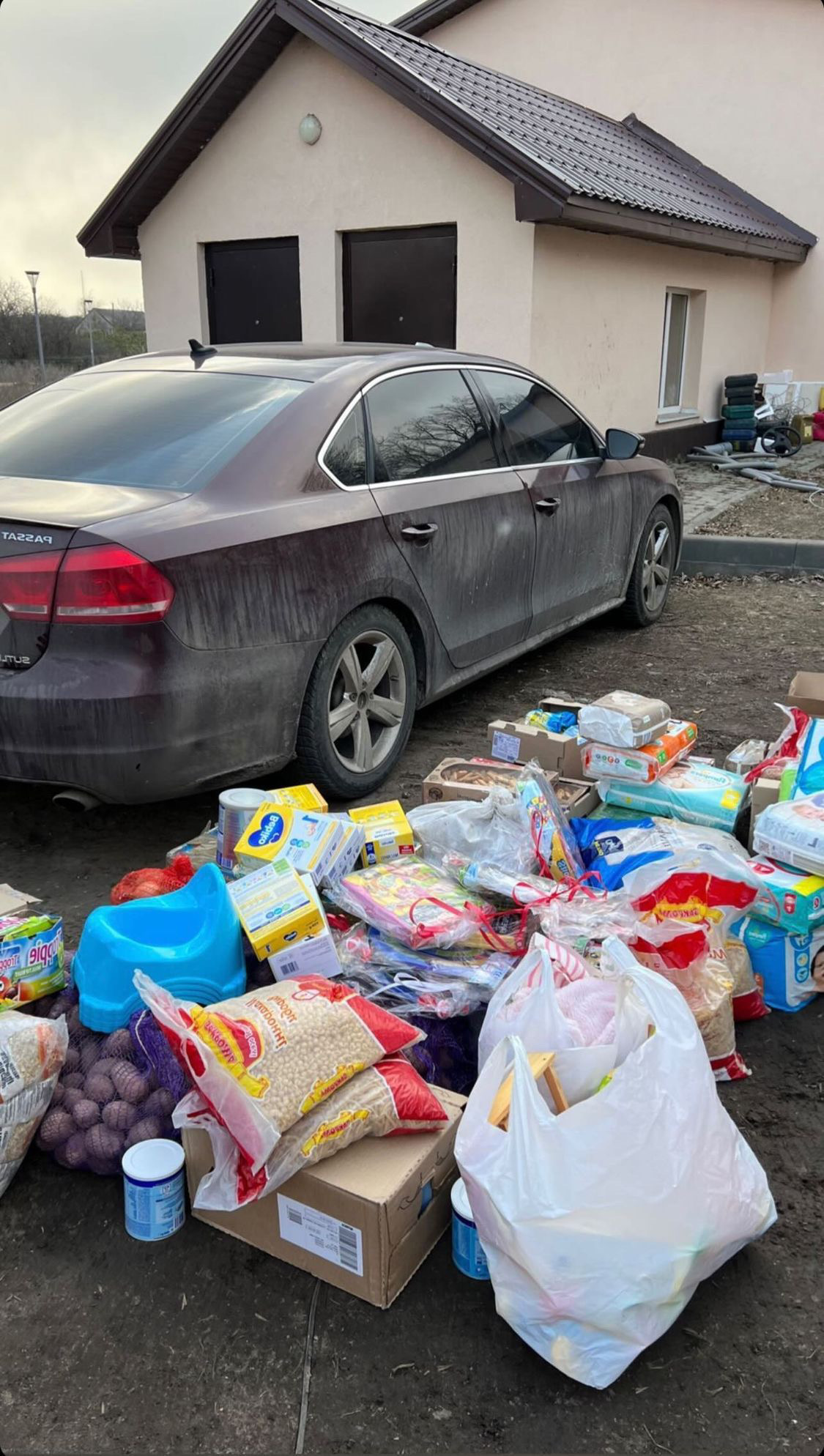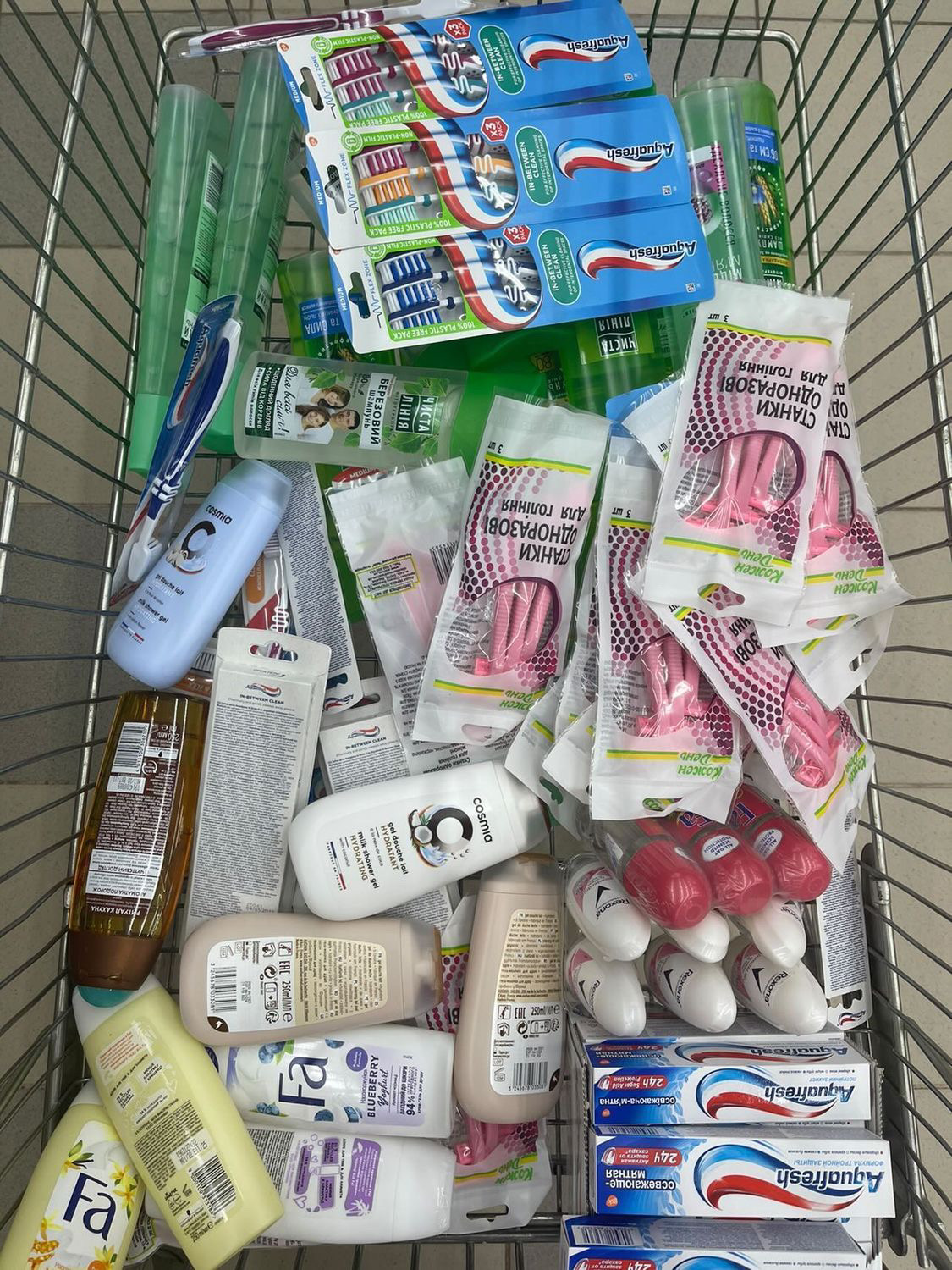 Alena is continuing to fill hospital and shelter needs by purchasing whatever she is told would be helpful to the current refugees residing there.
---
Updates since April 28, 2022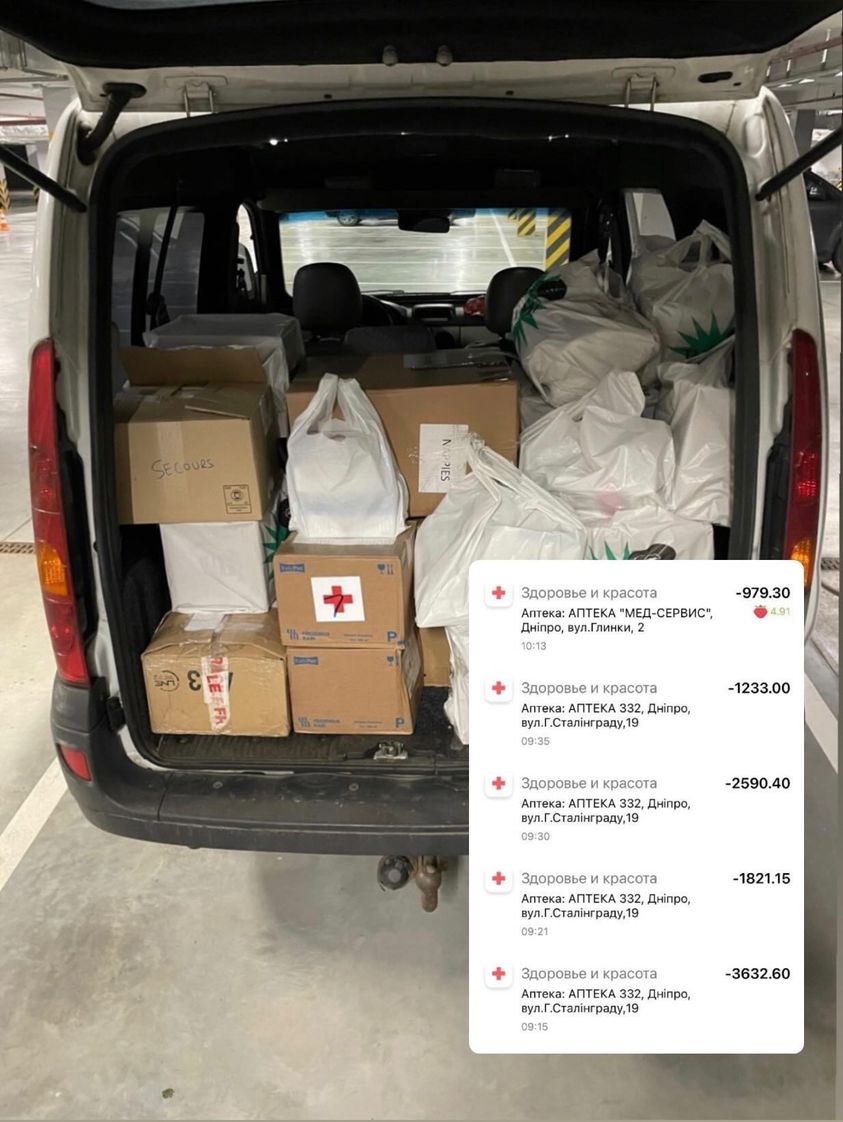 Besides the medication sent to Kharkiv shown above, Alena has also purchased several meters of fabric. Her mom will be sewing bedsheets for refugees, as there is a shortage of bedsheets in stores. Photos will be uploaded when all the sets are complete. Additionally, a signigicant amount of food was purchased to cook hot meals for refugees. Once those are prepared, photos will be taken and uploaded as well.
---
Updates since May 4, 2022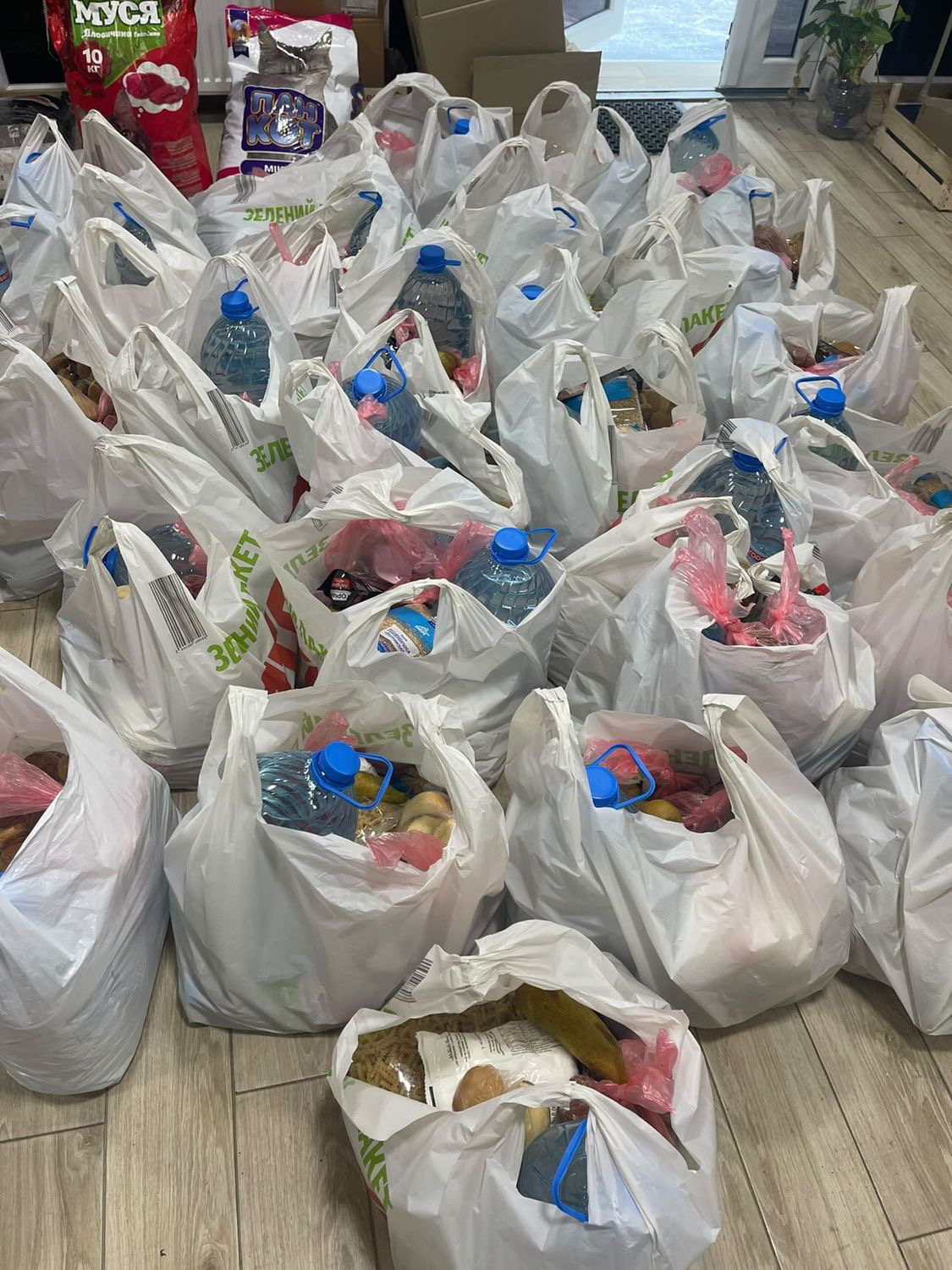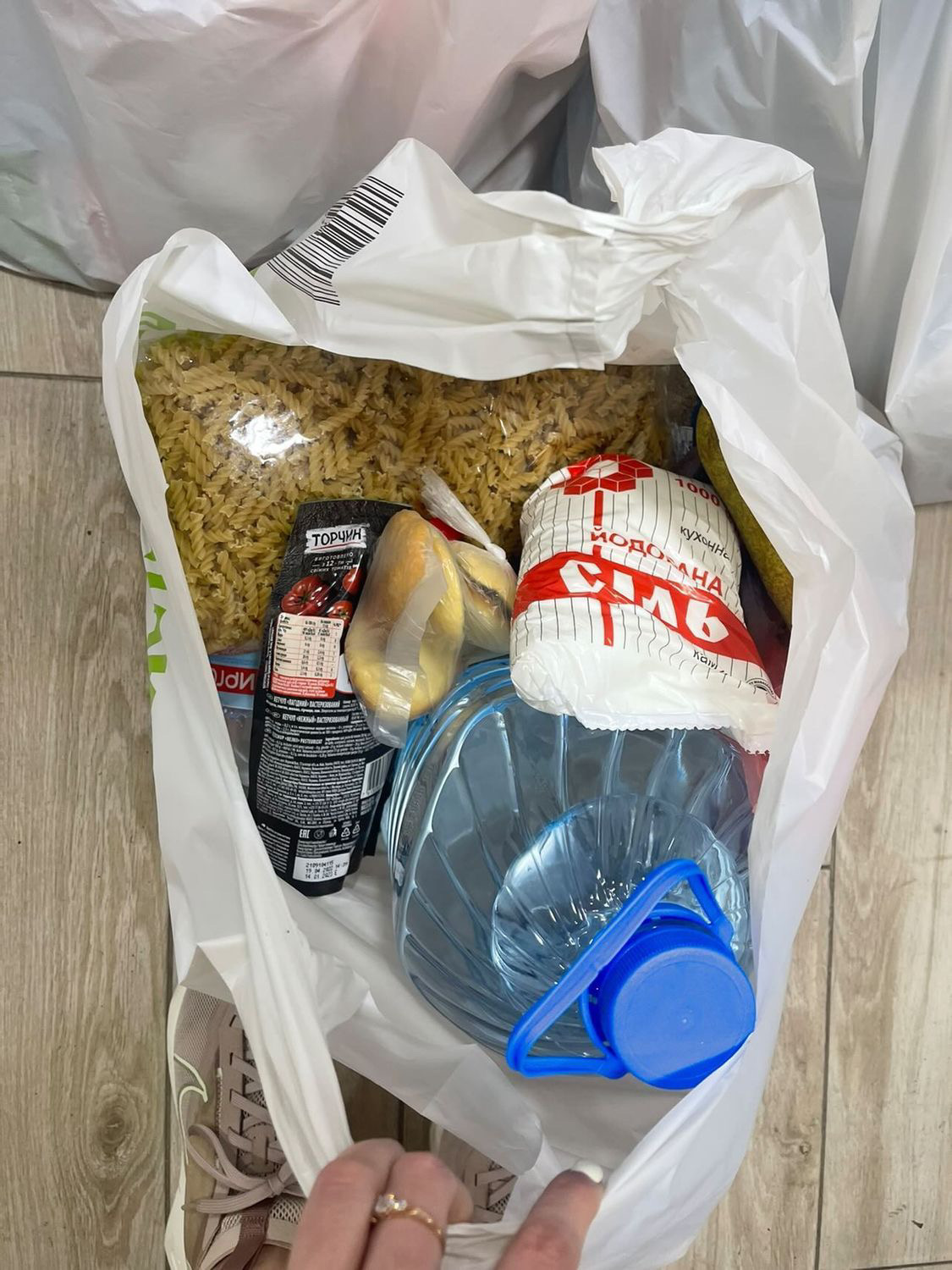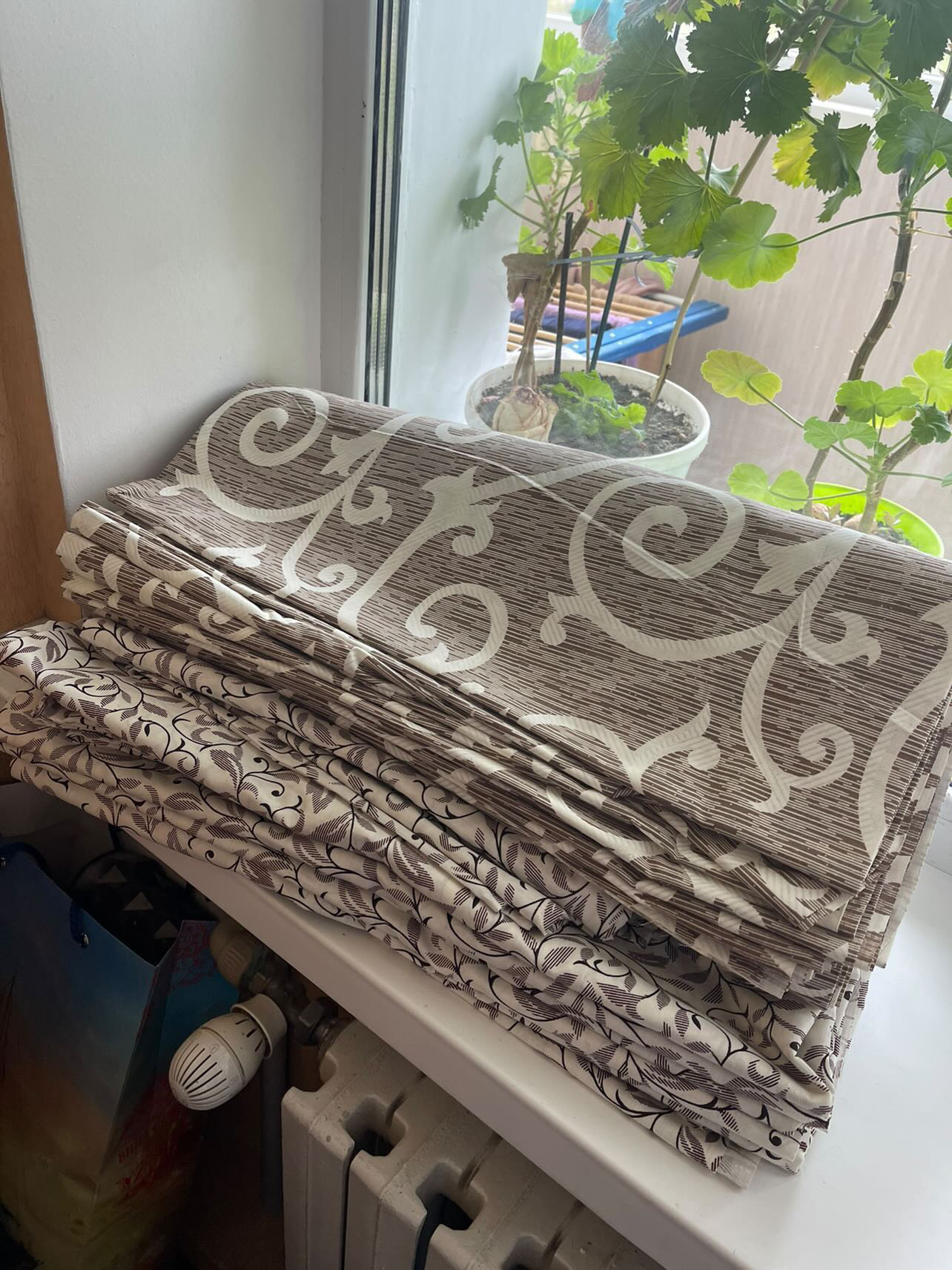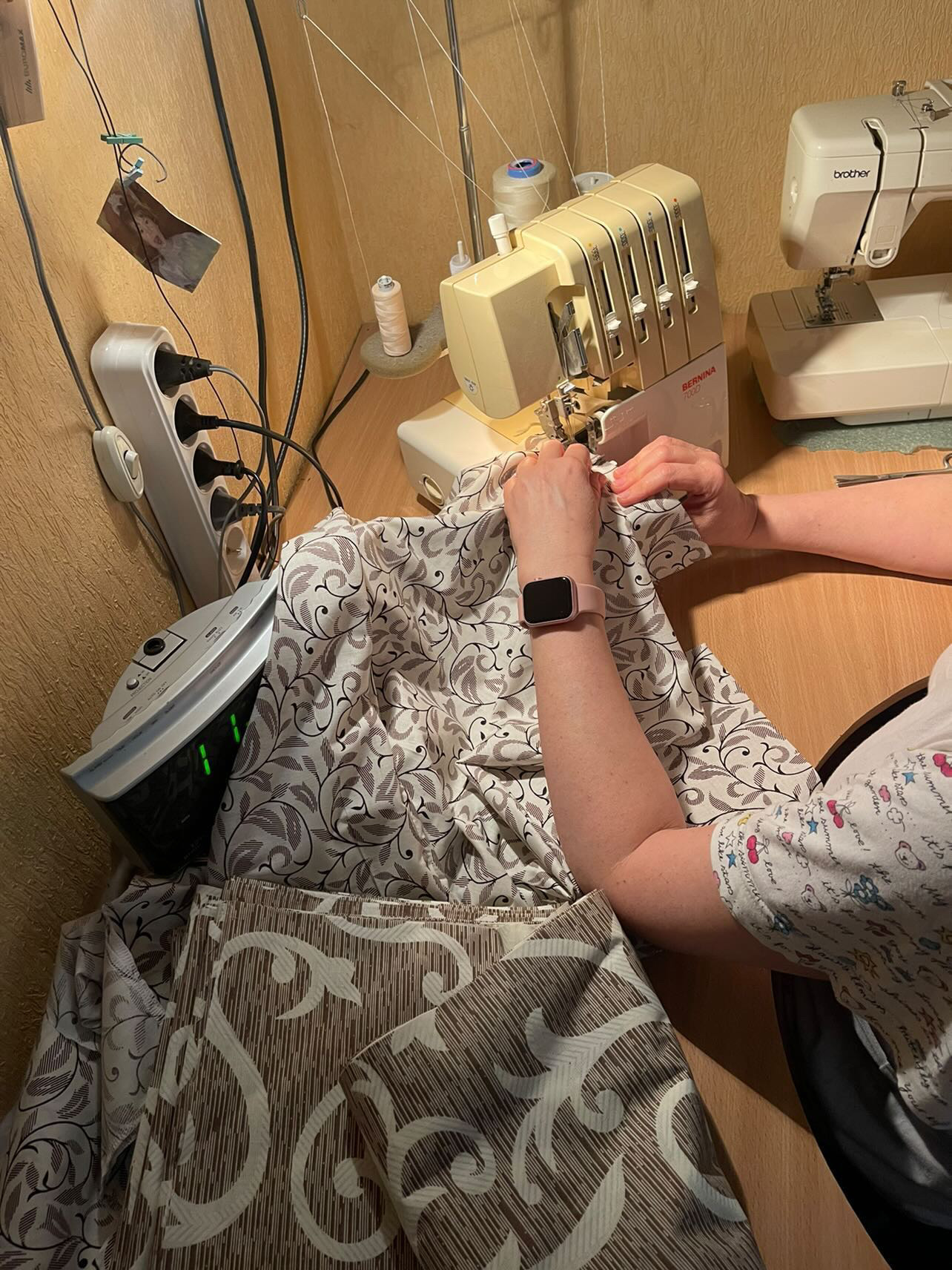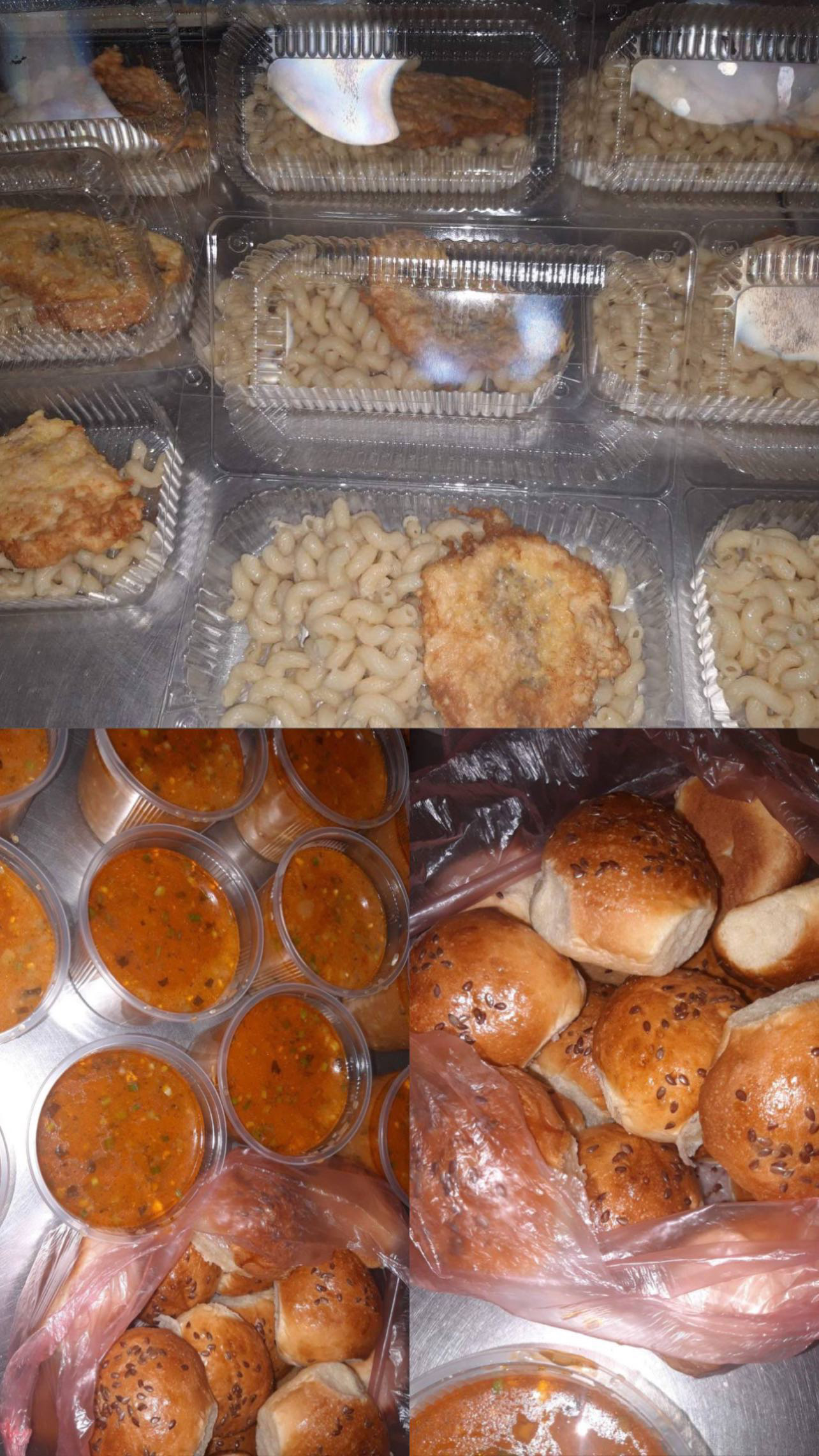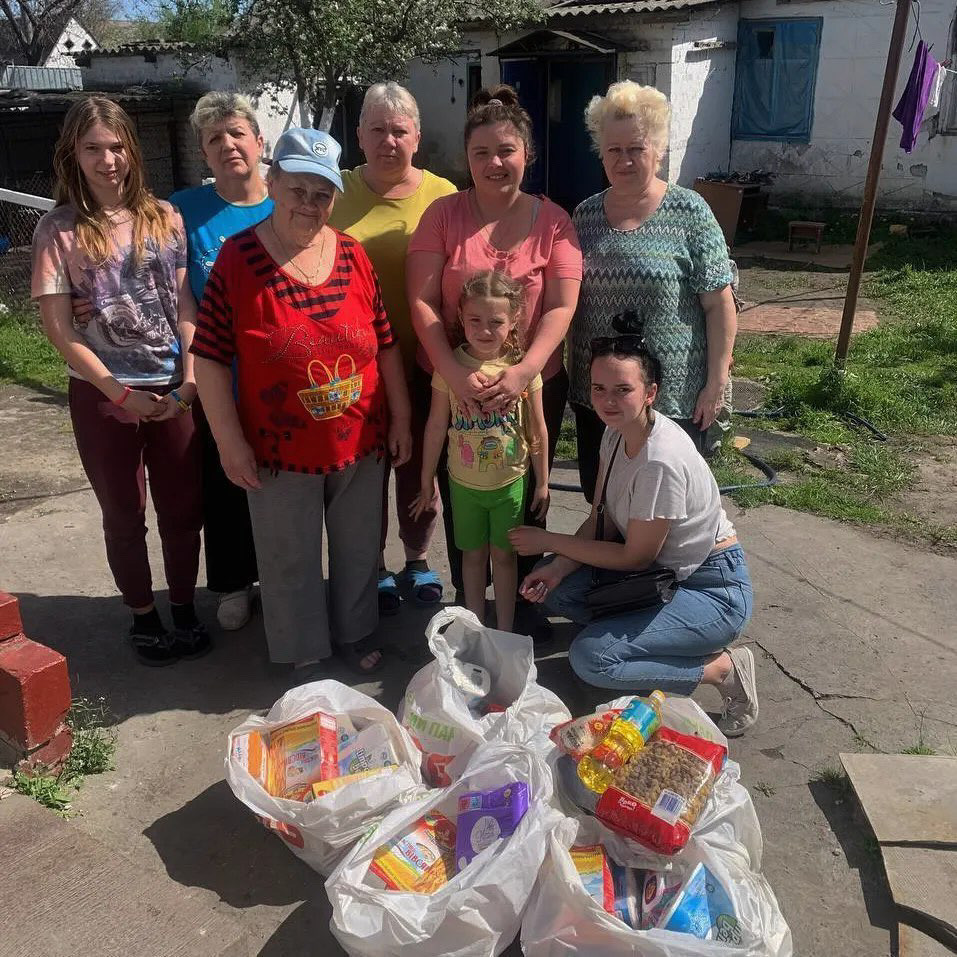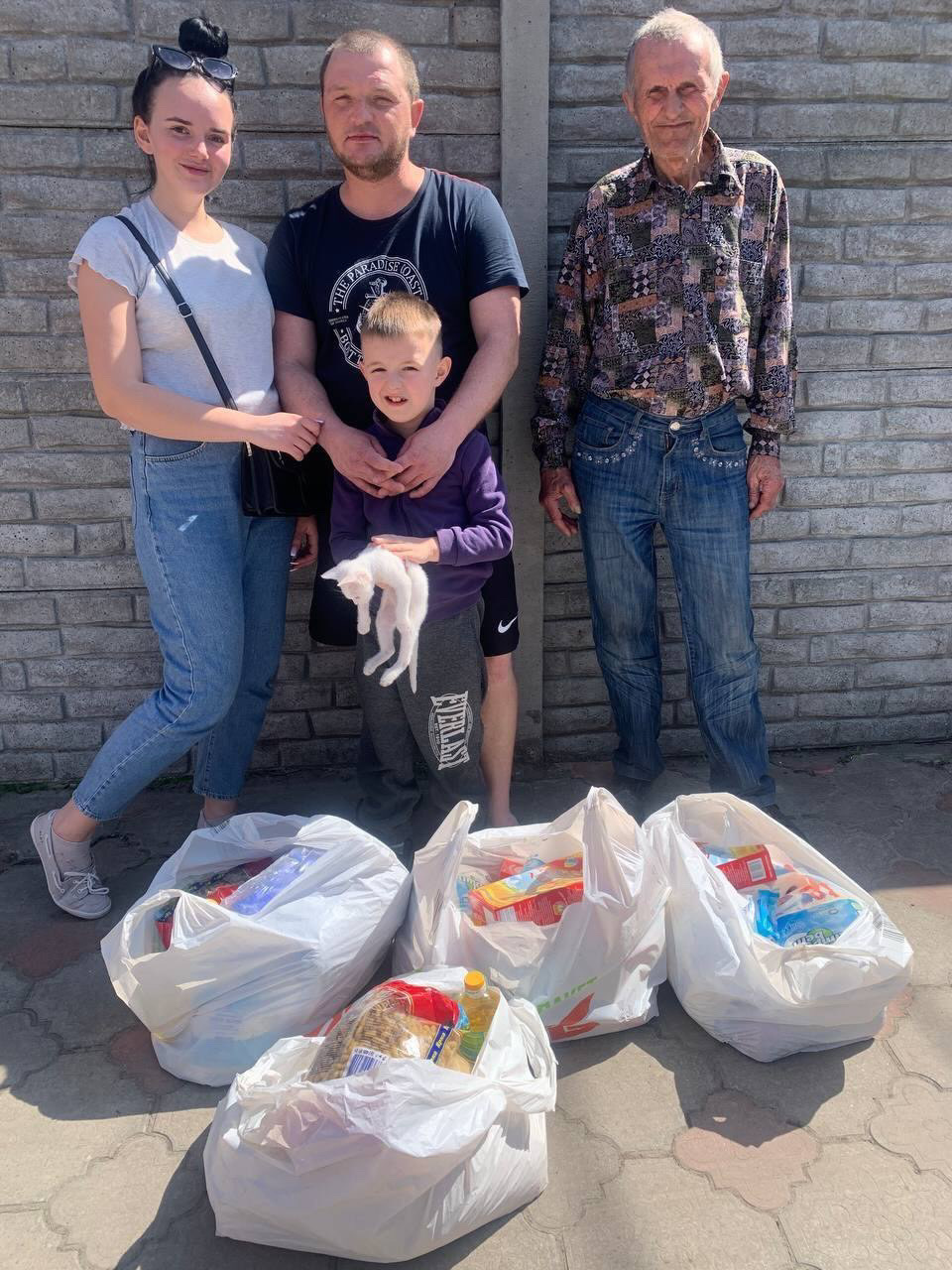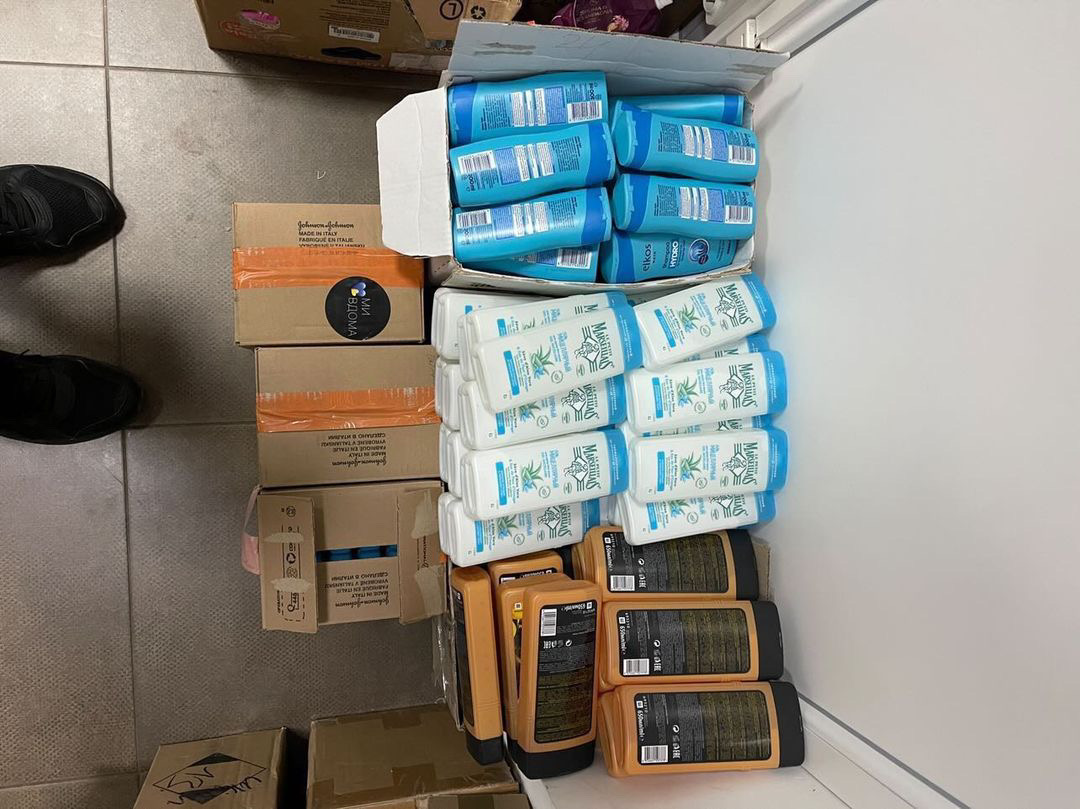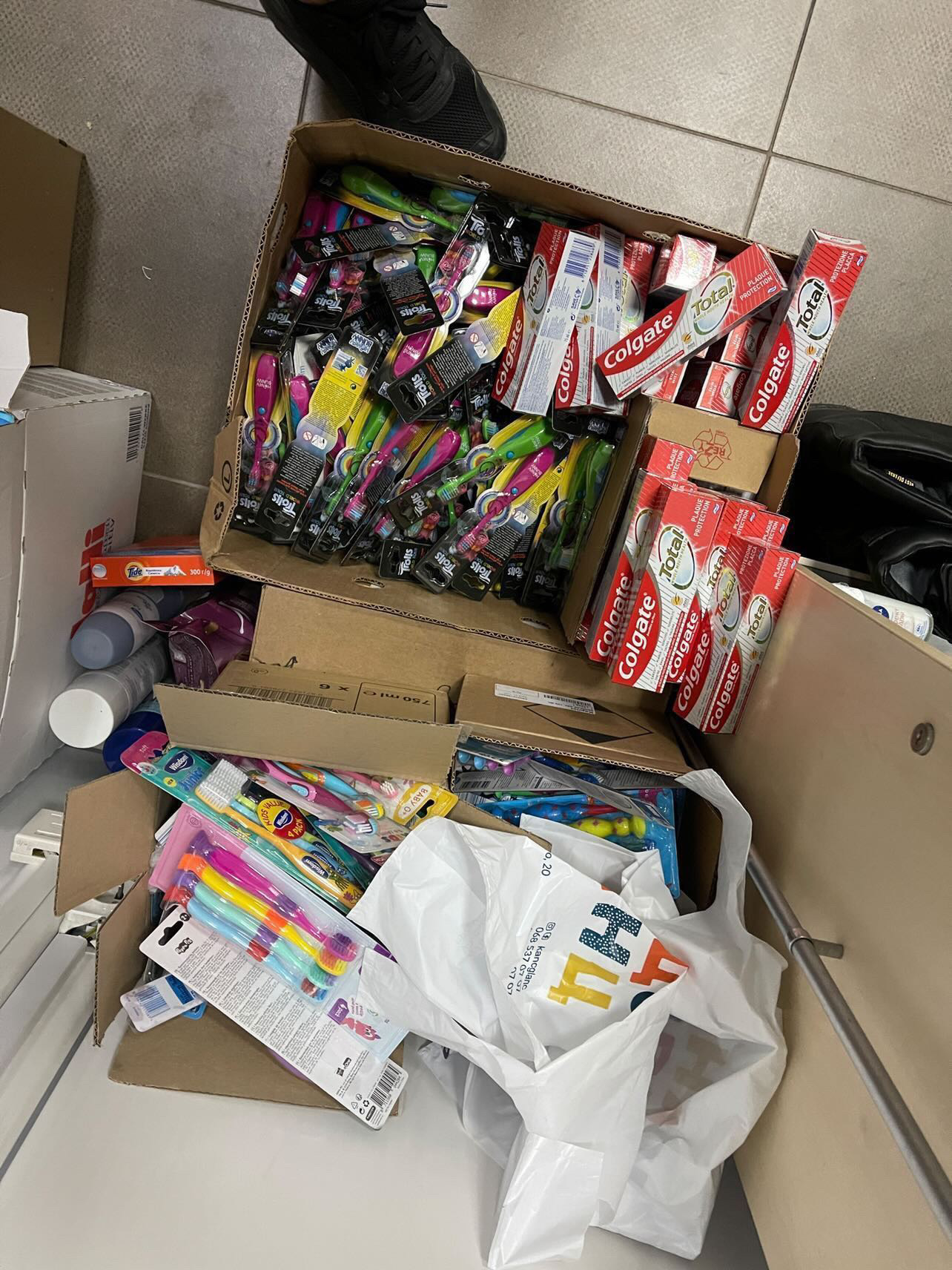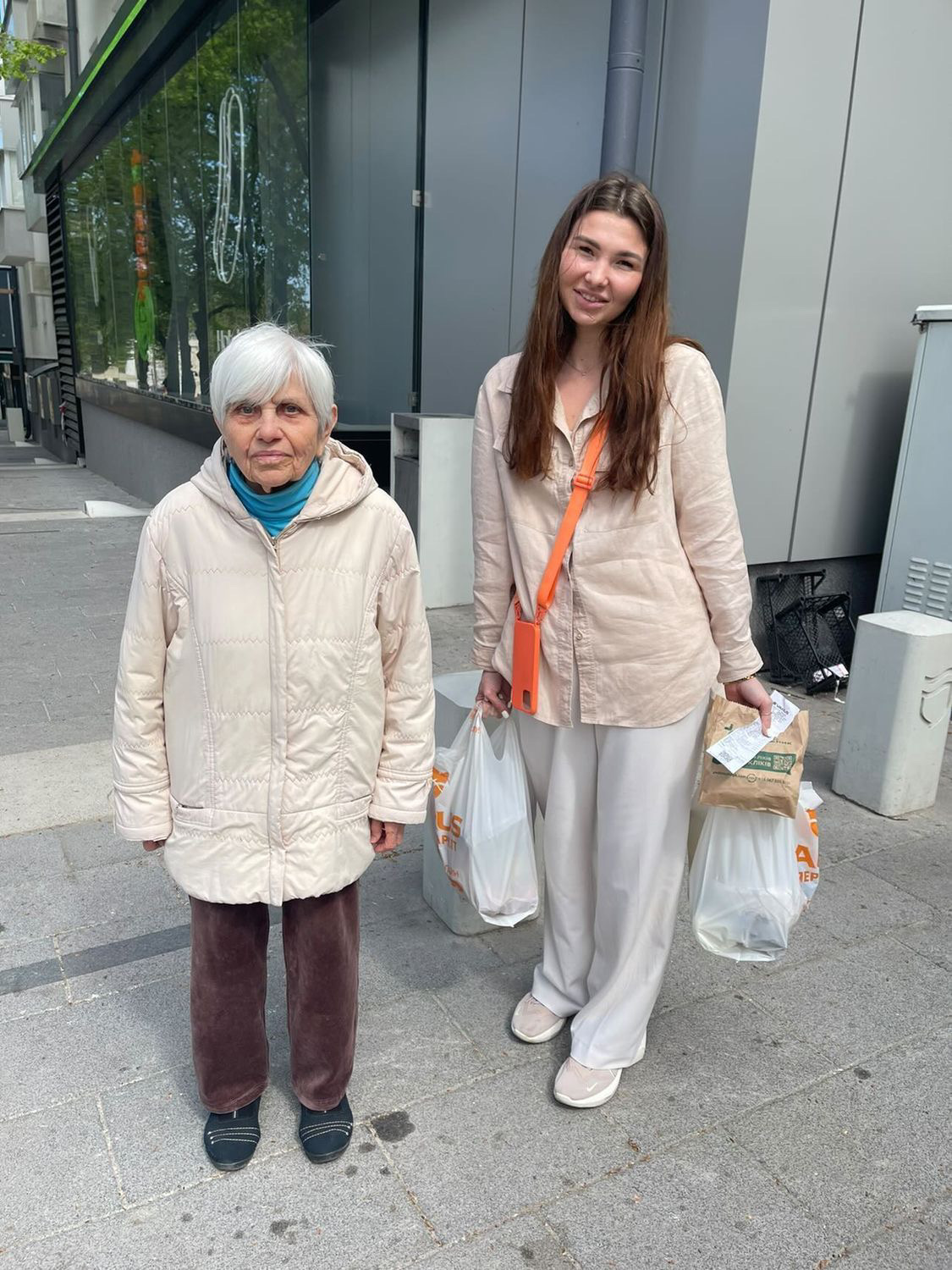 This past week, Alena has been quite busy on many different fronts after a sizable donation (1.25k USD) from us allowed her to get more necessities to help people, as shown above. The relocation center she works with helps around 60 families every day. Besides spending indicated directly, additional things purchased include shirts and shoes for the wounded in hospitals. She has been using donations to help for refugees but military aid is also in high demand so for those donating who do not mind funds being spent on military support, please let me know. Otherwise, all donations are used for humanitarian aid now.
---
Updates since May 8, 2022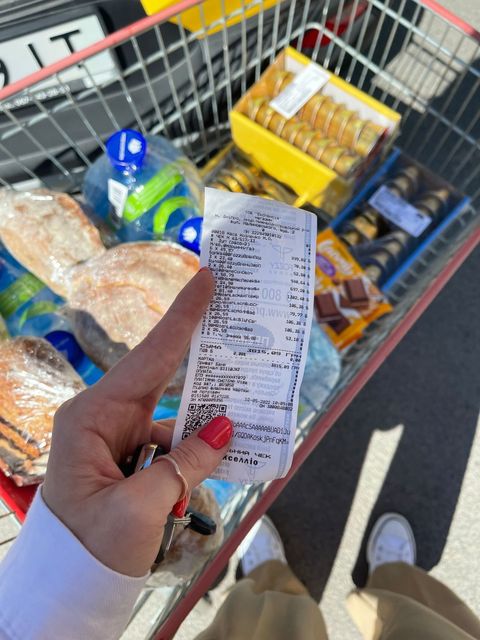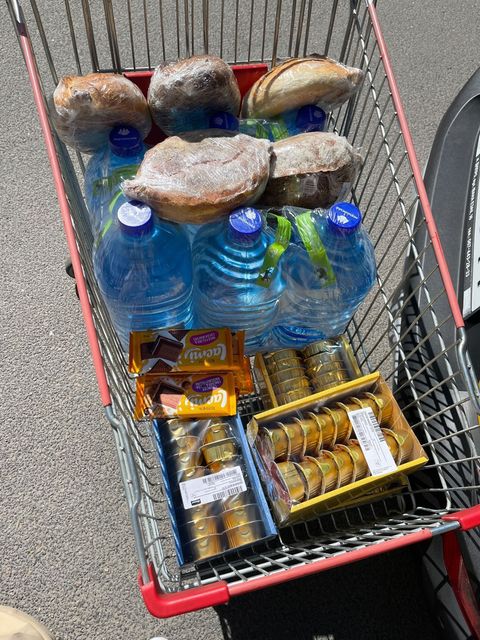 Additionally, I would like the thank my coworkers at the Cornell Store and friends for helping organize a clothing shipment to Alena. She has informed me that shelters are very low on male and children's clothing and shoes. A shipment is being sent out to her for distribution to shelters as I am writing this. Once she receives the shipment, a photo will be posted.
---
Updates since August 29, 2022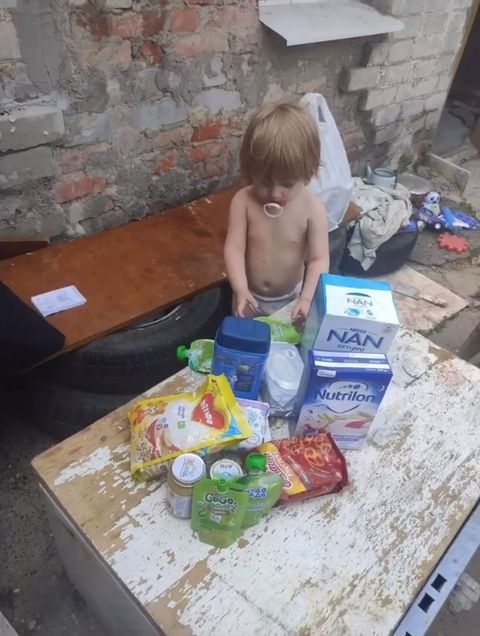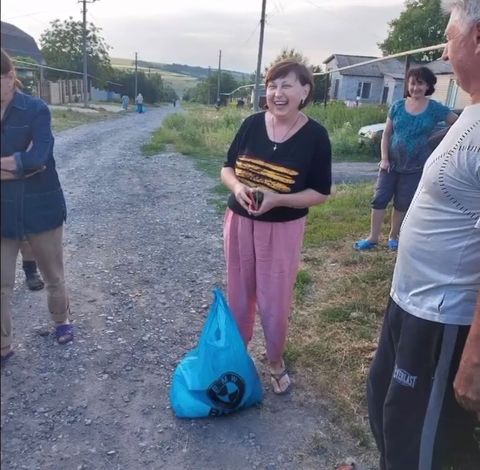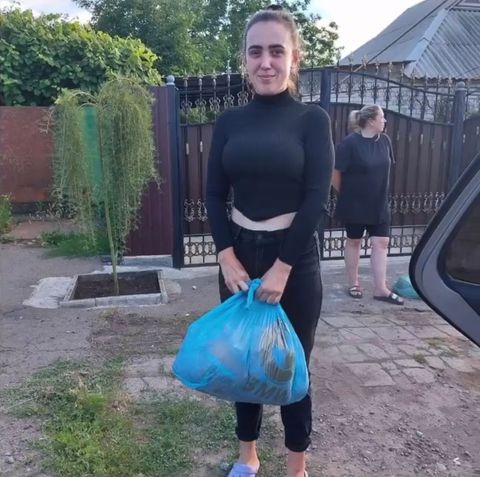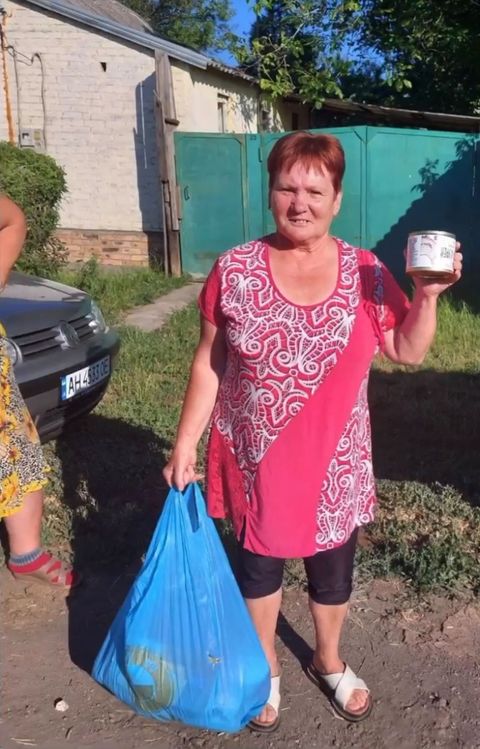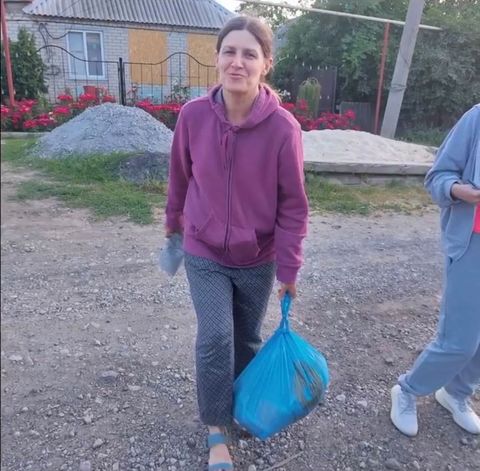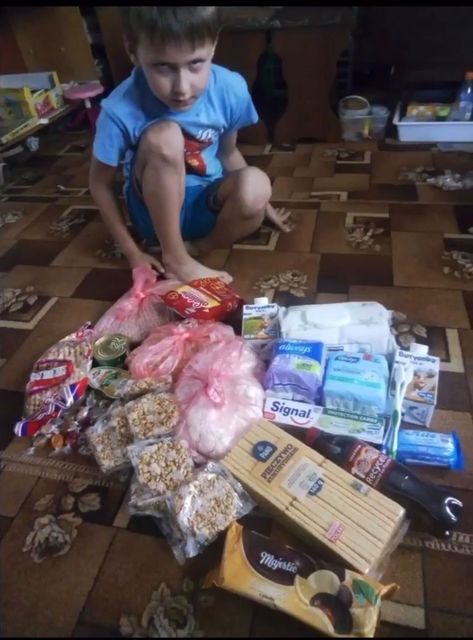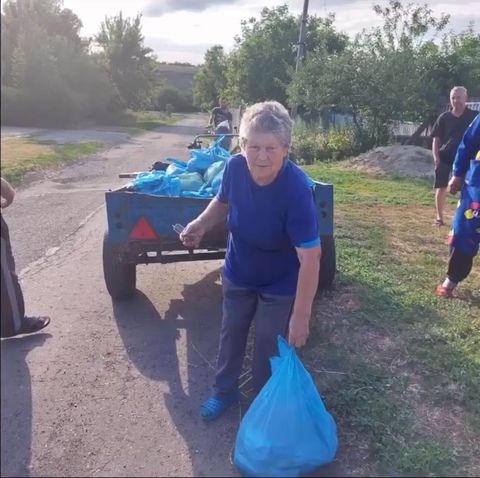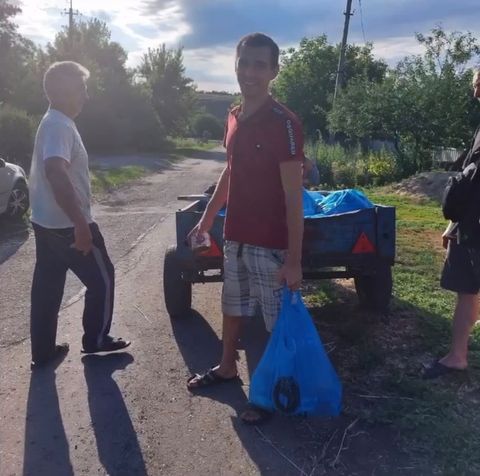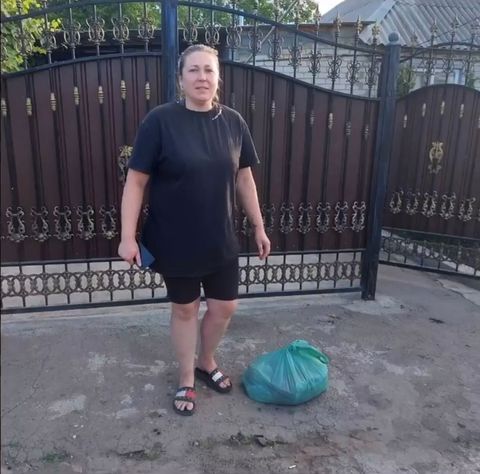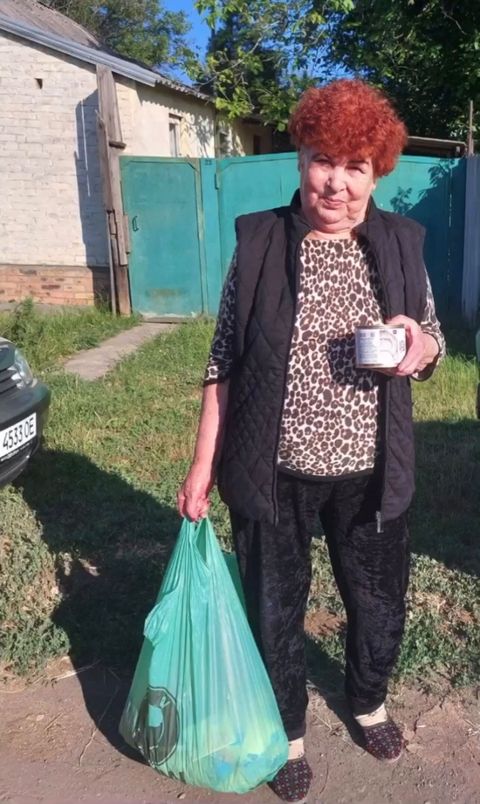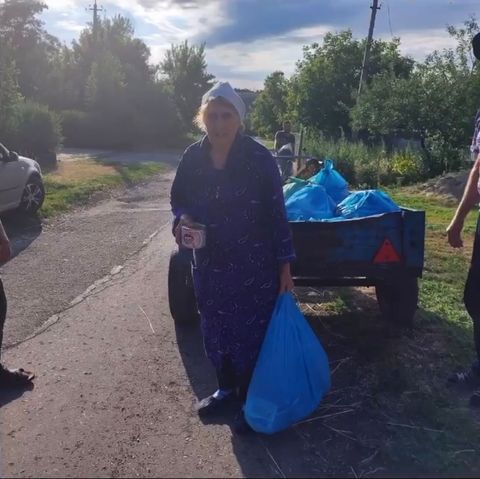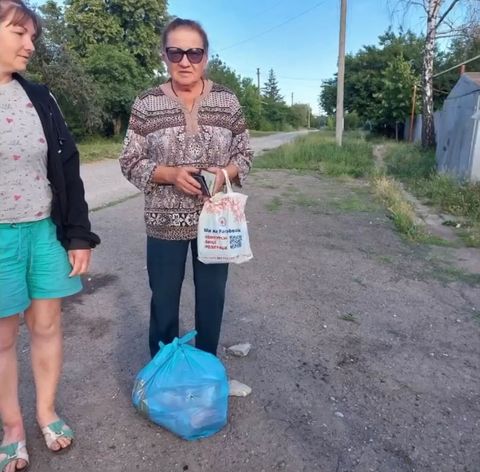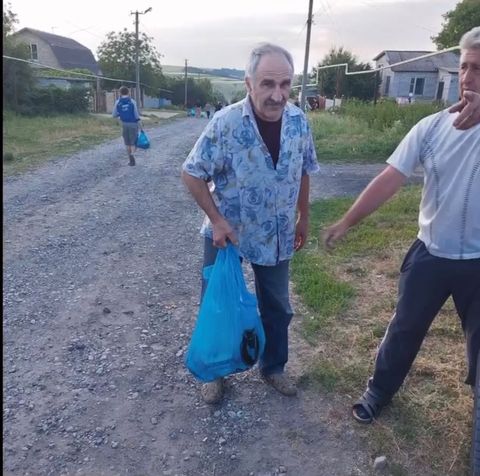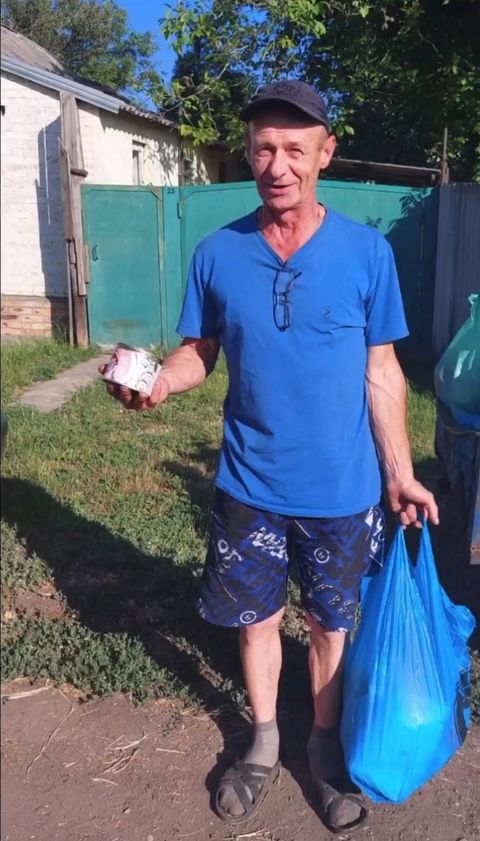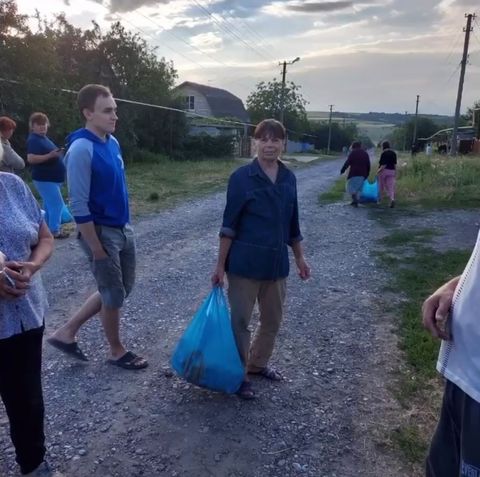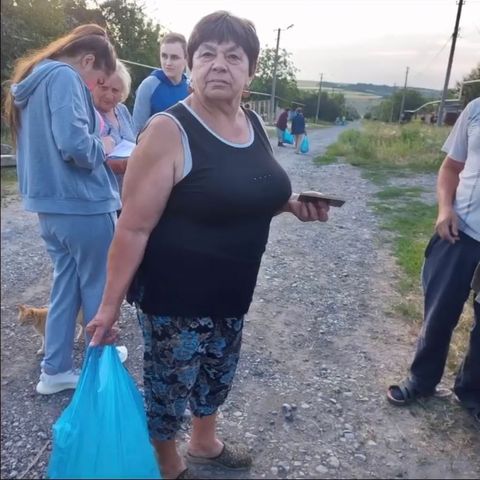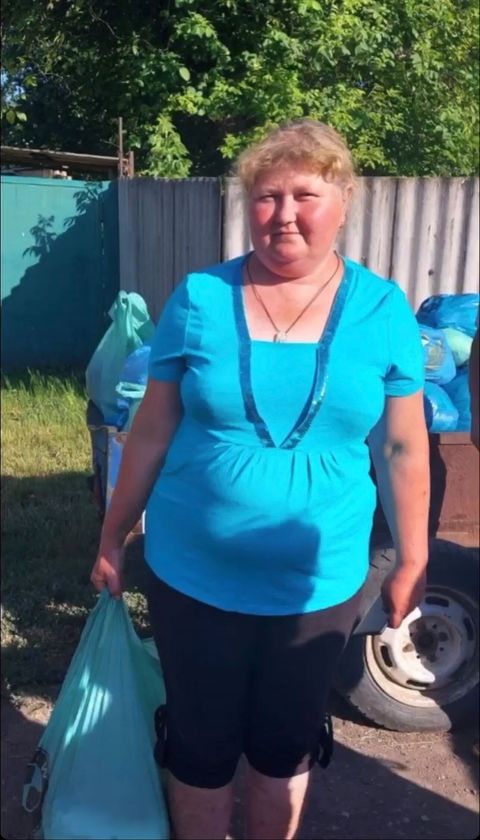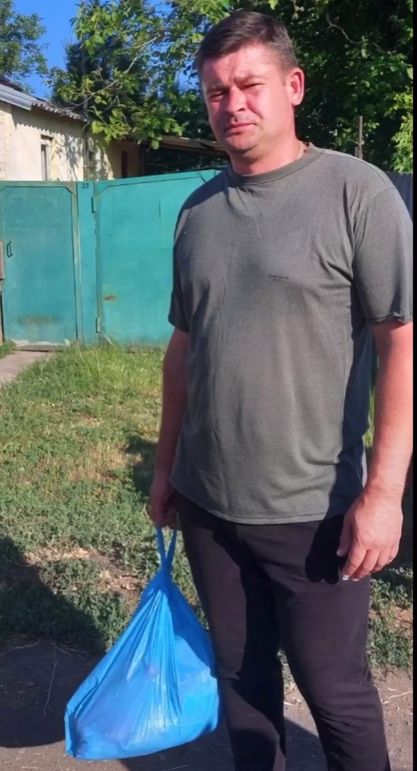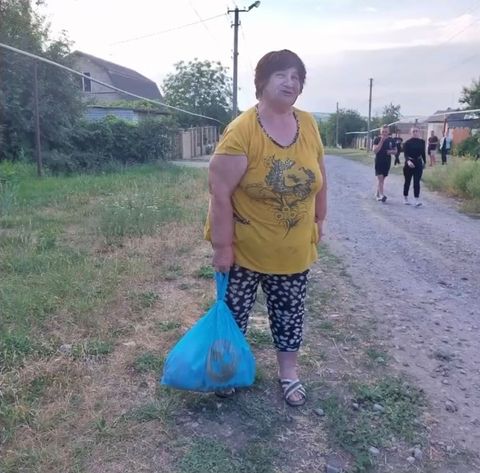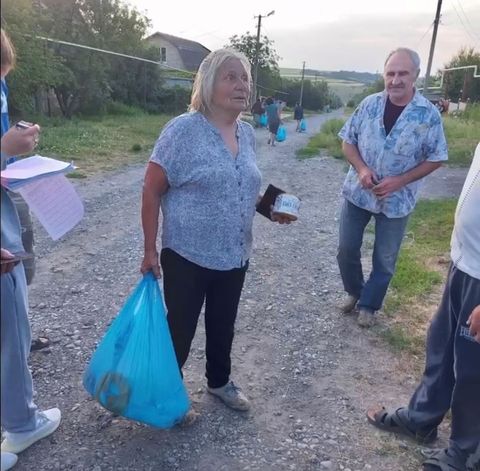 Through Alena, we were able to purchase supplies for 20 families in the Donetsk region who are having difficulty accessing supplies. Each bag provided contained some variation of products (depending on what was needed). Most contained hygiene products and shelf stable canned goods and snacks. For those with young children, baby food was also provided. Each bag costs about 1000 UAH (27 USD) to supply. The supplies were delivered directly by one of Alena's friends who drove there himself to distribute the bags to families.
Photos from Zdorove Pokolinya Clinic
---
Updates since March 19, 2022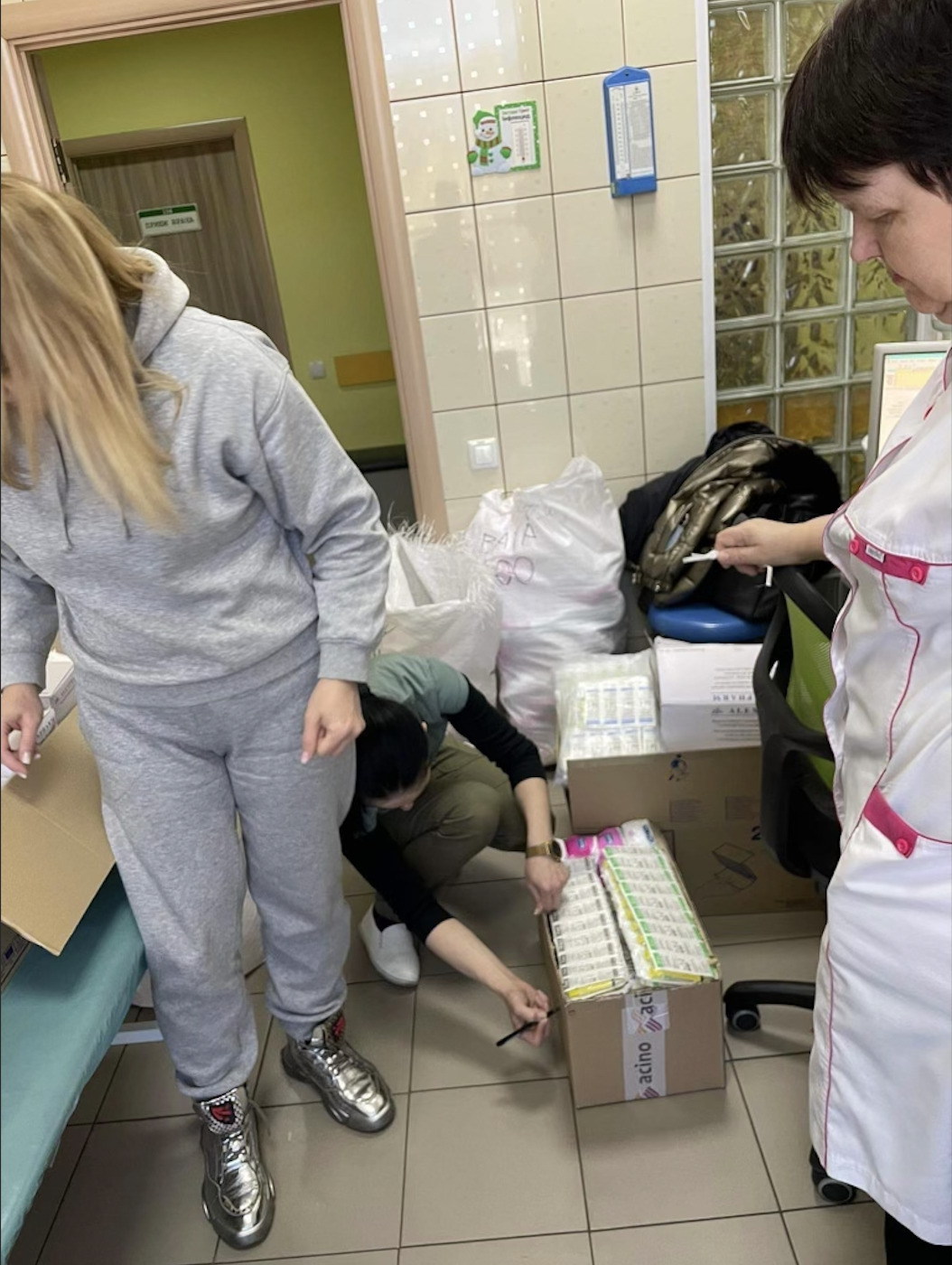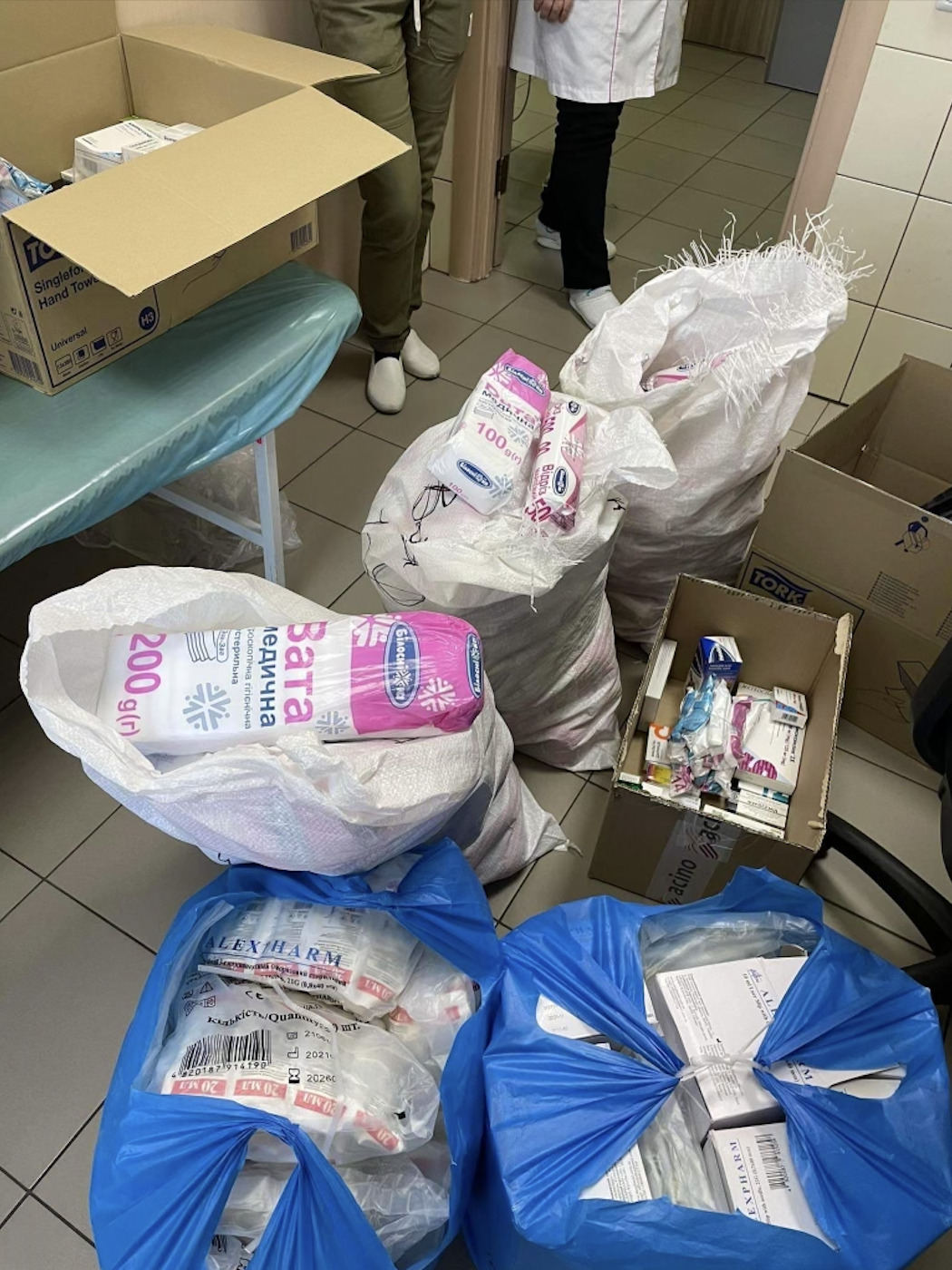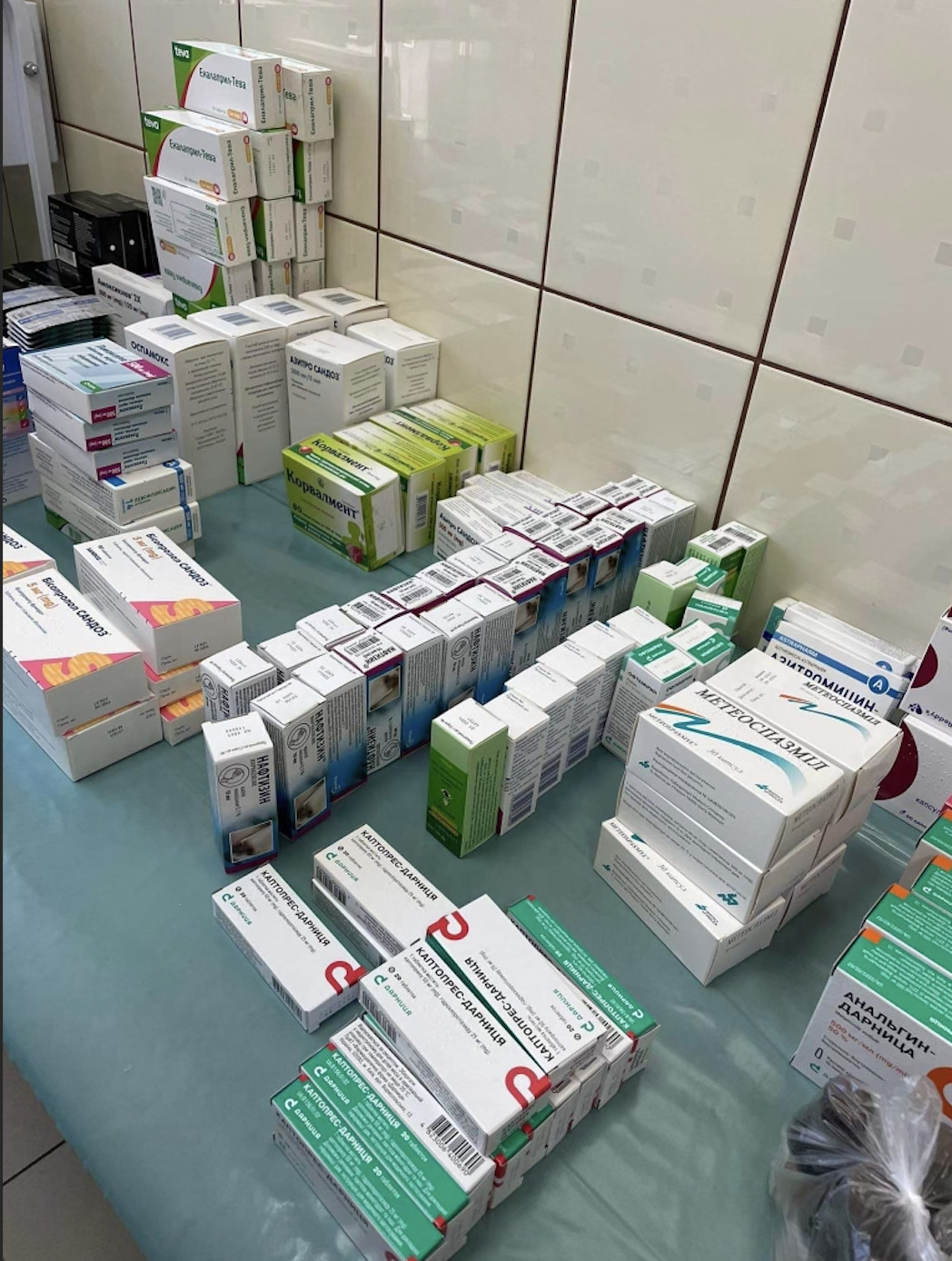 Above pictures show the medications purchased with the donation to treat refugees, particularly mothers and their children. Not pictured, is a 3 months pregnant soon-to-be mother from Kharkiv who fled with her husband carrying nothing to Dnipro. She was at risk of losing her baby after sustaining an injury while fleeing. With the donation, the clinic was able to treat her and she will be able to keep her baby. Additionally, they provided her with funds to get clothing, food, and medication for their journey out of the country once she is feeling better.
---
Updates since April 4, 2022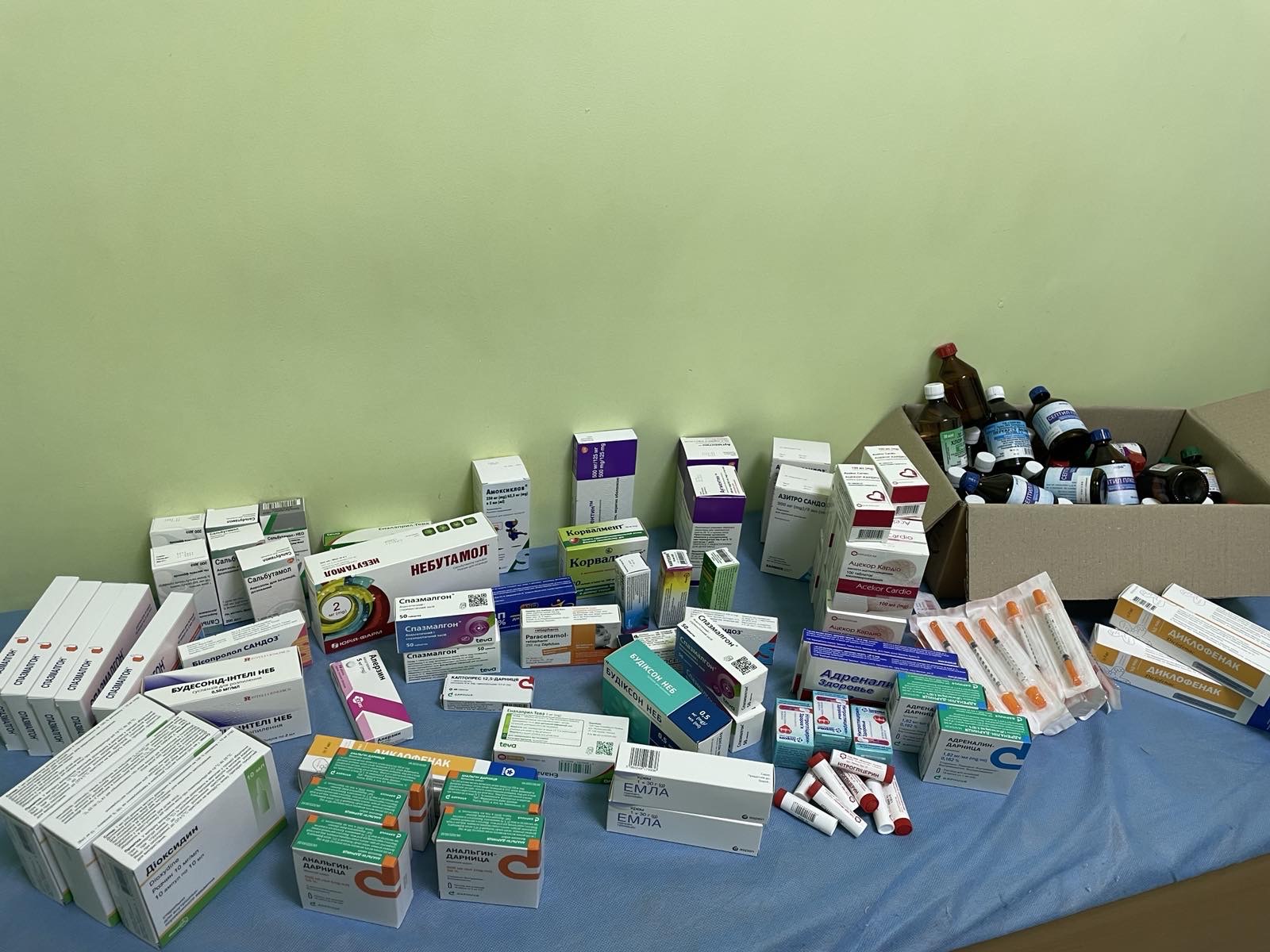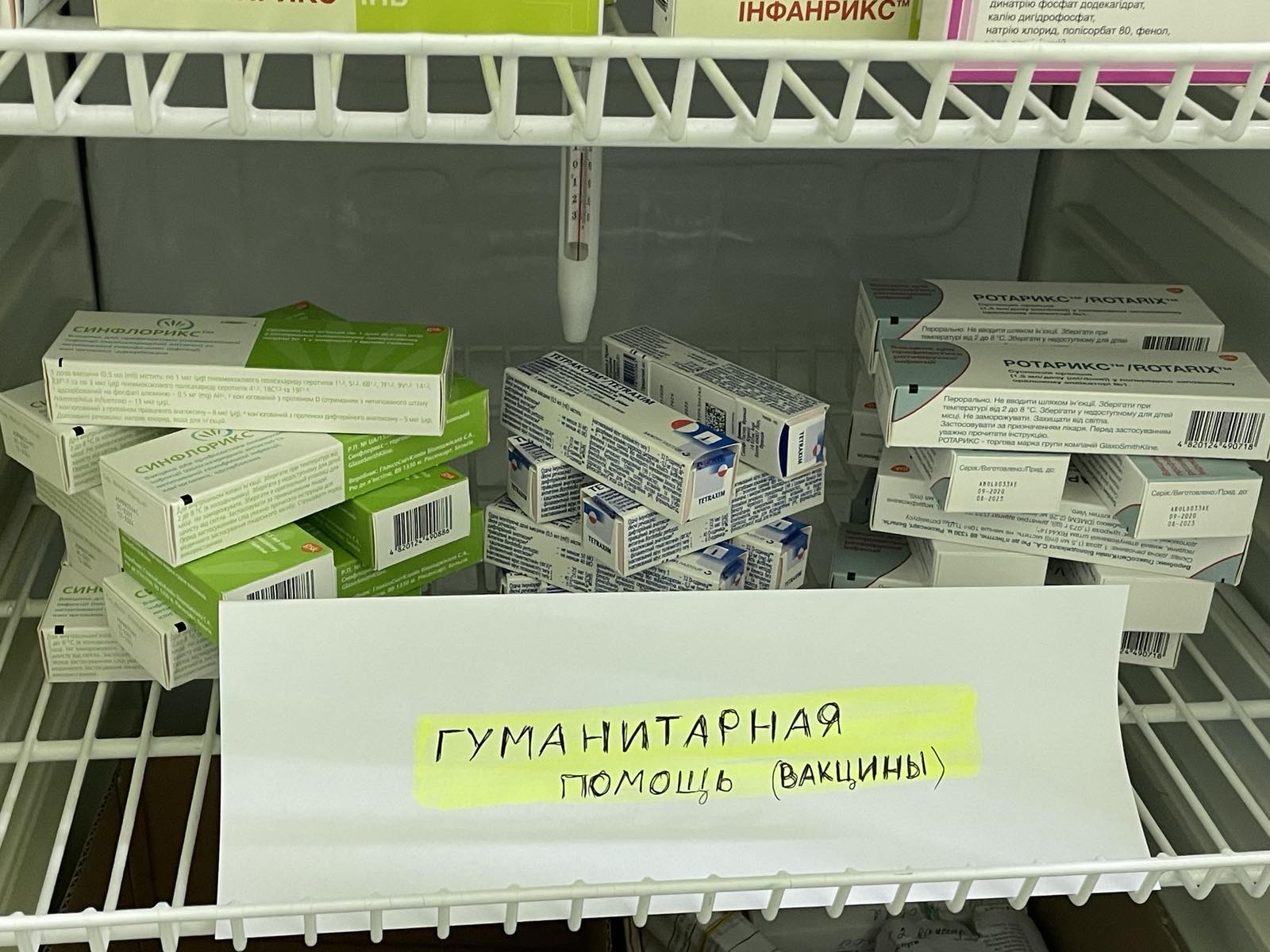 Beyond the medication pictured above, Nataliia wanted to stress how helpful the vaccine order is. Vaccines are incredibly expensive in Ukraine and many parents choose to not vaccinate their children because of this. With this order of vaccines, her team is able to vaccinate children that are stopping in Dnipro, with family or newly obtained guardians, and will be leaving the country. Keeping the kids healthy as they make the journey takes off a significant amount of stress from whoever they are traveling with and lowers costs they may incur later down the road for treatment. Lastly, Nataliia has added that besides the vaccines ordered, she was also able to pay for a child to receive epilepsy surgery as well as transfer money to his family to buy him medicine to use after.
---
Updates since April 10, 2022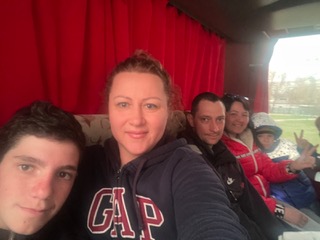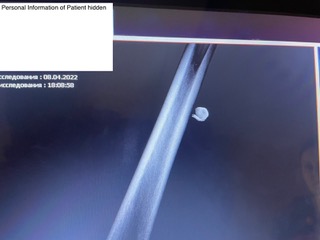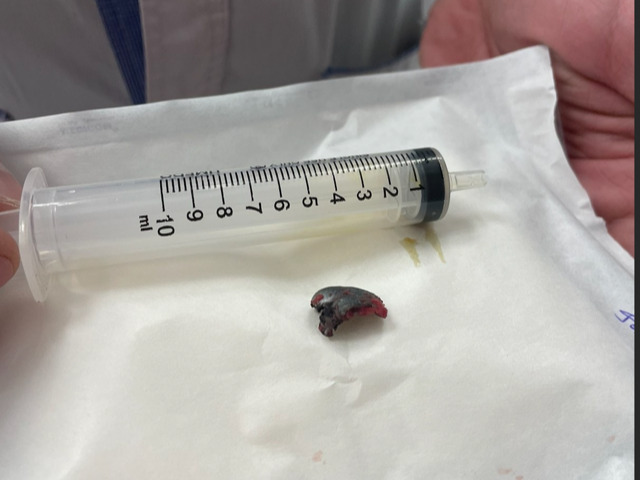 Misha arrived in Dnipro with a wound tied with a T-Shirt after 7 hours of driving from the Kramatorsk train station after its bombing. Nataliia was called into the refugee center his family stopped in to treat him. She discovered his bleeding was not stopping due to a metal fragment lodged near his ribs. Money from our donations was used in order to pay for his surgery and medication. Him and his family have now left the city heading west with Misha anticipated to make a full recovery! His family and him have asked to thank everyone who has donated for helping them and saving his life.
---
Updates since April 20, 2022
Unfortunately no photos for this update but below are some things that donations were spent on. If interested in some updates directly from the clinic, check out their facebook page: www.facebook.com/McZdorovoePokolenie
1000UAH were transferred to a disabled elderly man in Kharkiv. He also houses "fixe tails", aka 4 cats and a dog and needed help in purchasing food for himself and the pets he has adopted. The director of the clinic knows him personally and has treated him before.

Currently a significant portion of the donations are being used to treat a family, mom, dad, and 3 kids, who escaped from the Izium district in the Kharkiv region. They came with just the clothes on their back so new clothing and hygiene products were purchased for them. They are currently being treated for malnutrition and trauma after they spent 10 days in a basement and watched their neighbors get shot in front of them. They are being provided with medication and food during their stay. If funds remain, they will be given funds to continue their travel out of the country.

Ongoing purchasing of medical supply inventory.
---
Updates since May 8, 2022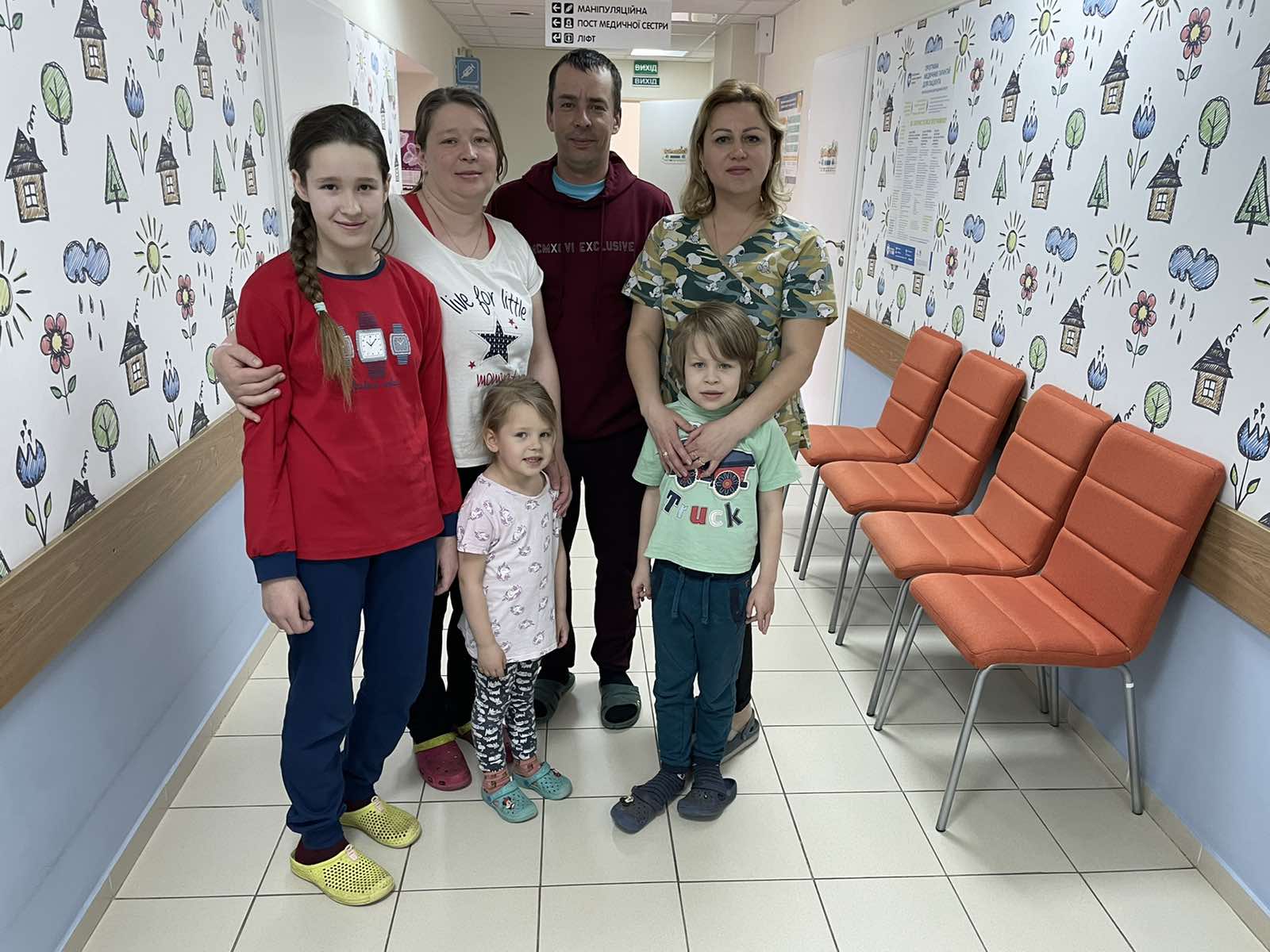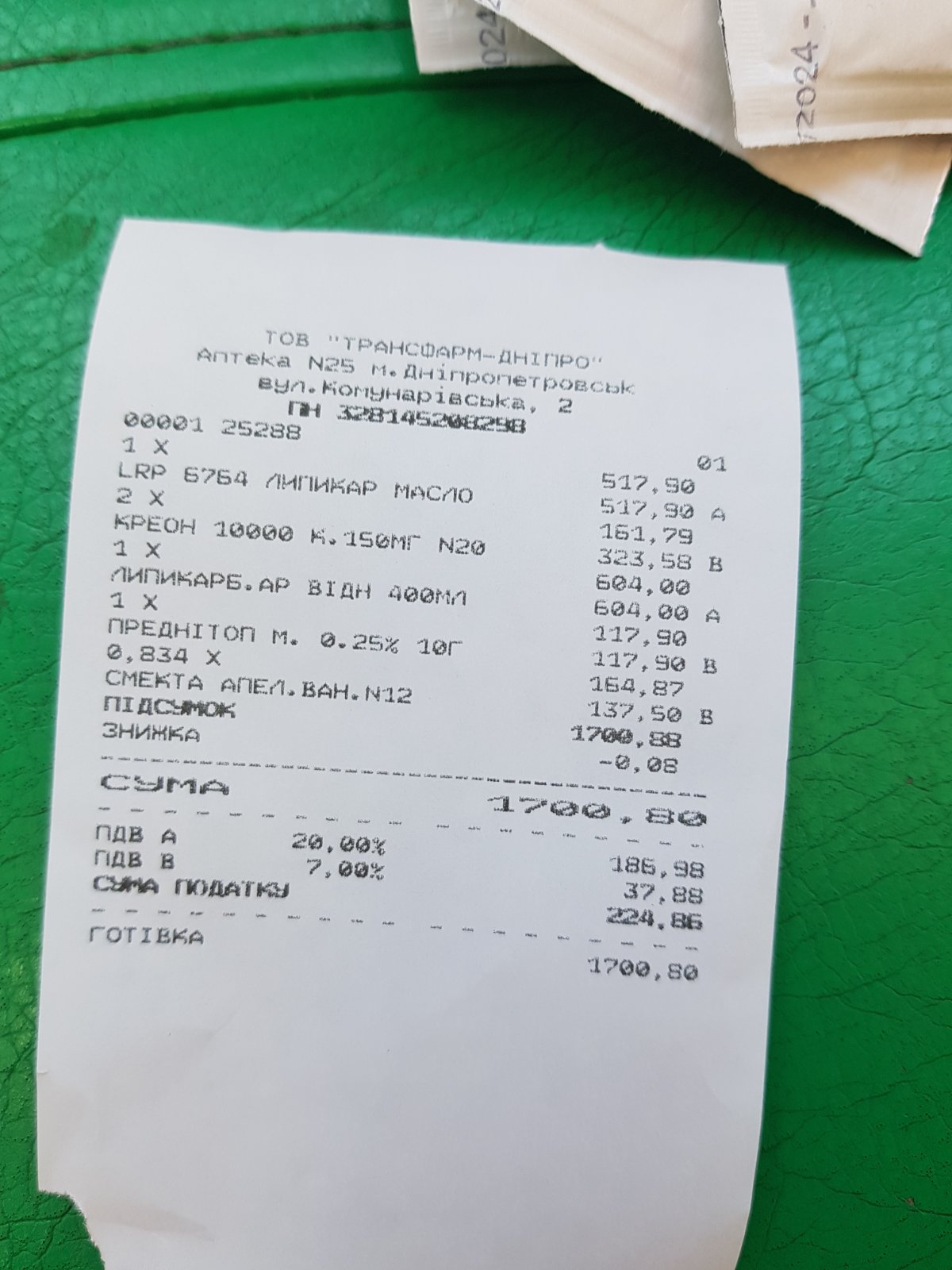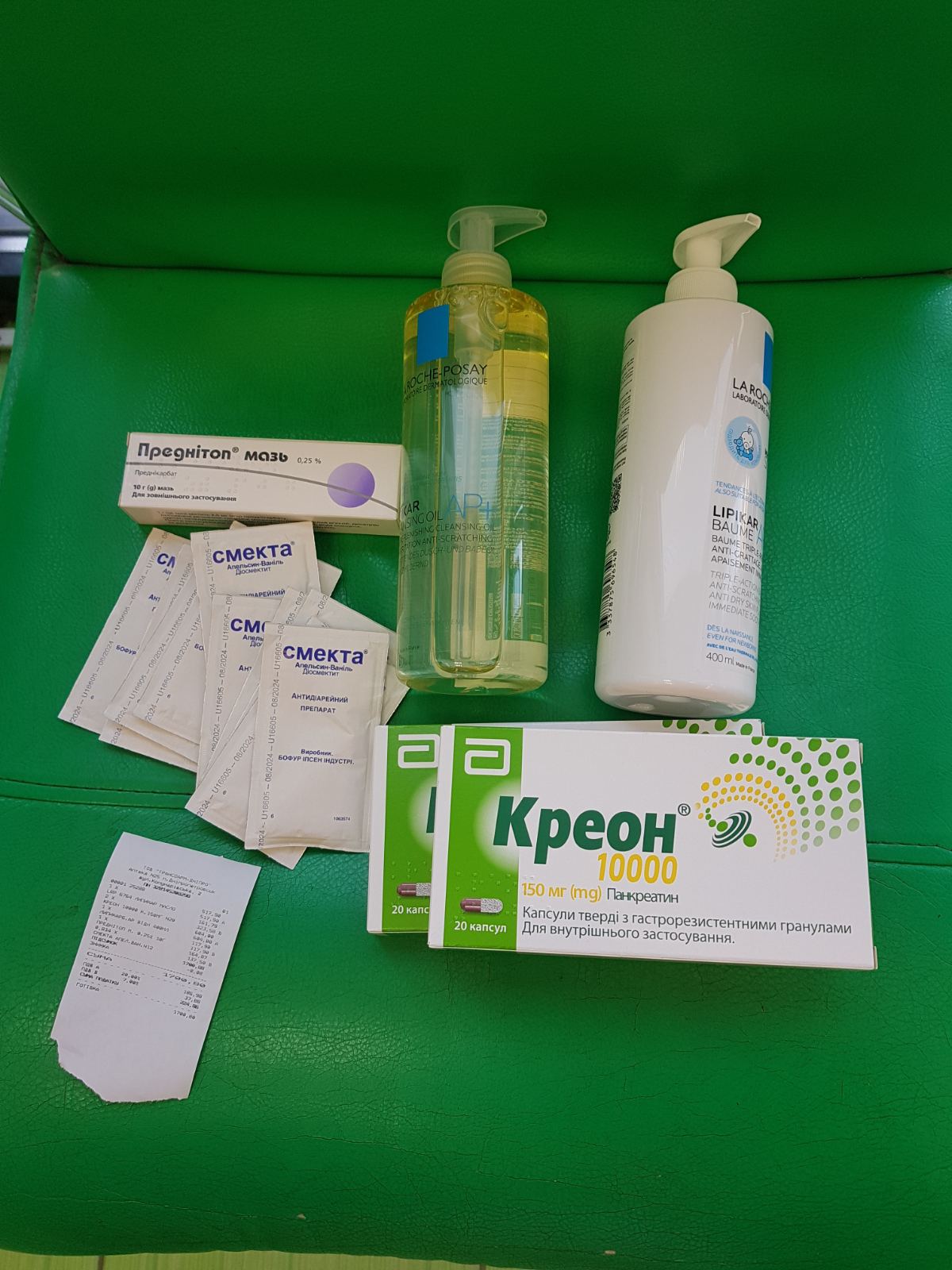 Beyond the updates described in the photos, Nataliia has informed me that the vaccines purchased by donations have been incredibly popular and many refugees have been coming in to get vaccinated for free, both children and adults. Another order of vaccines has been ordered totaling 21000UAH or 710USD.
---
Updates since August 21, 2022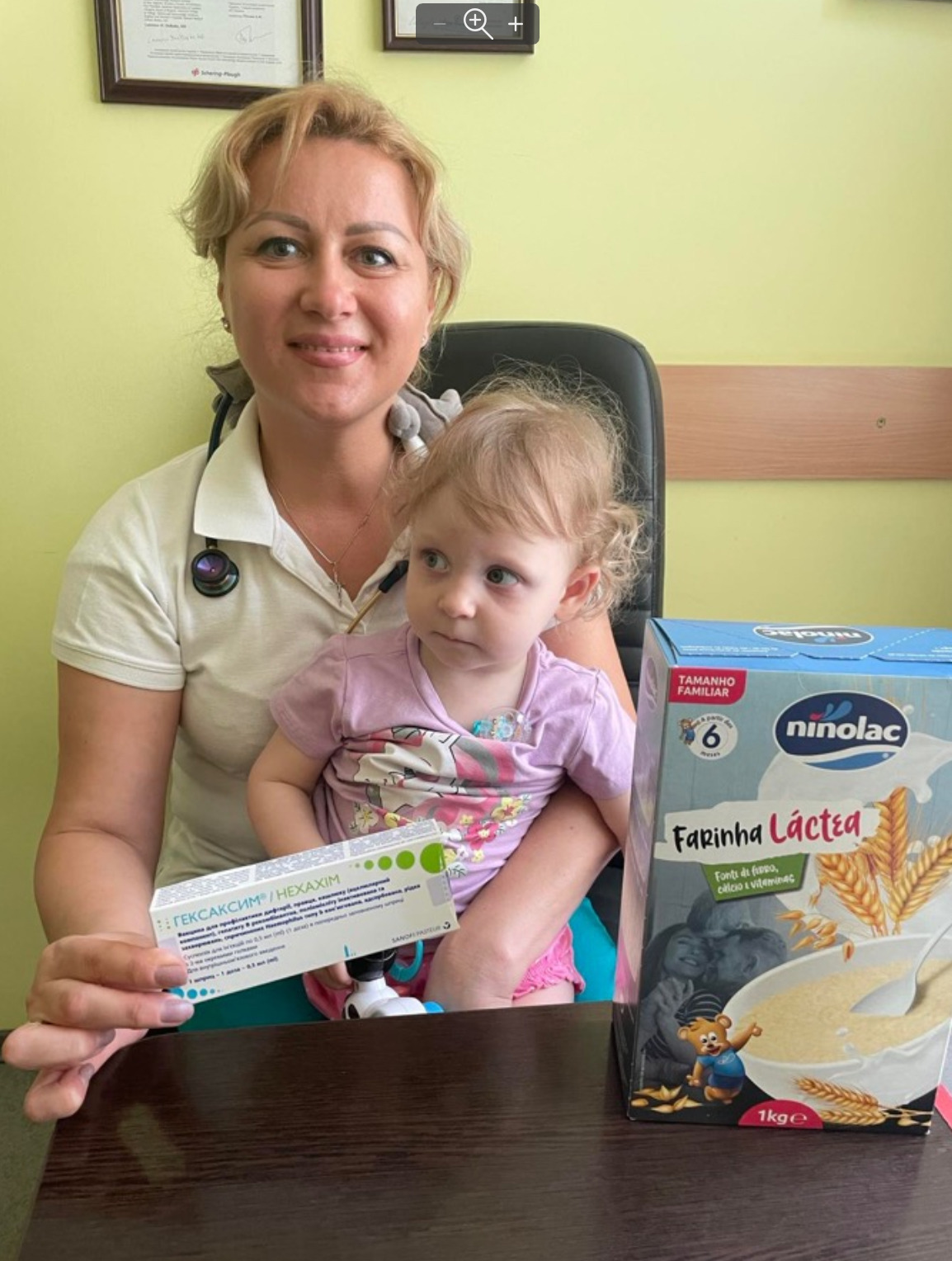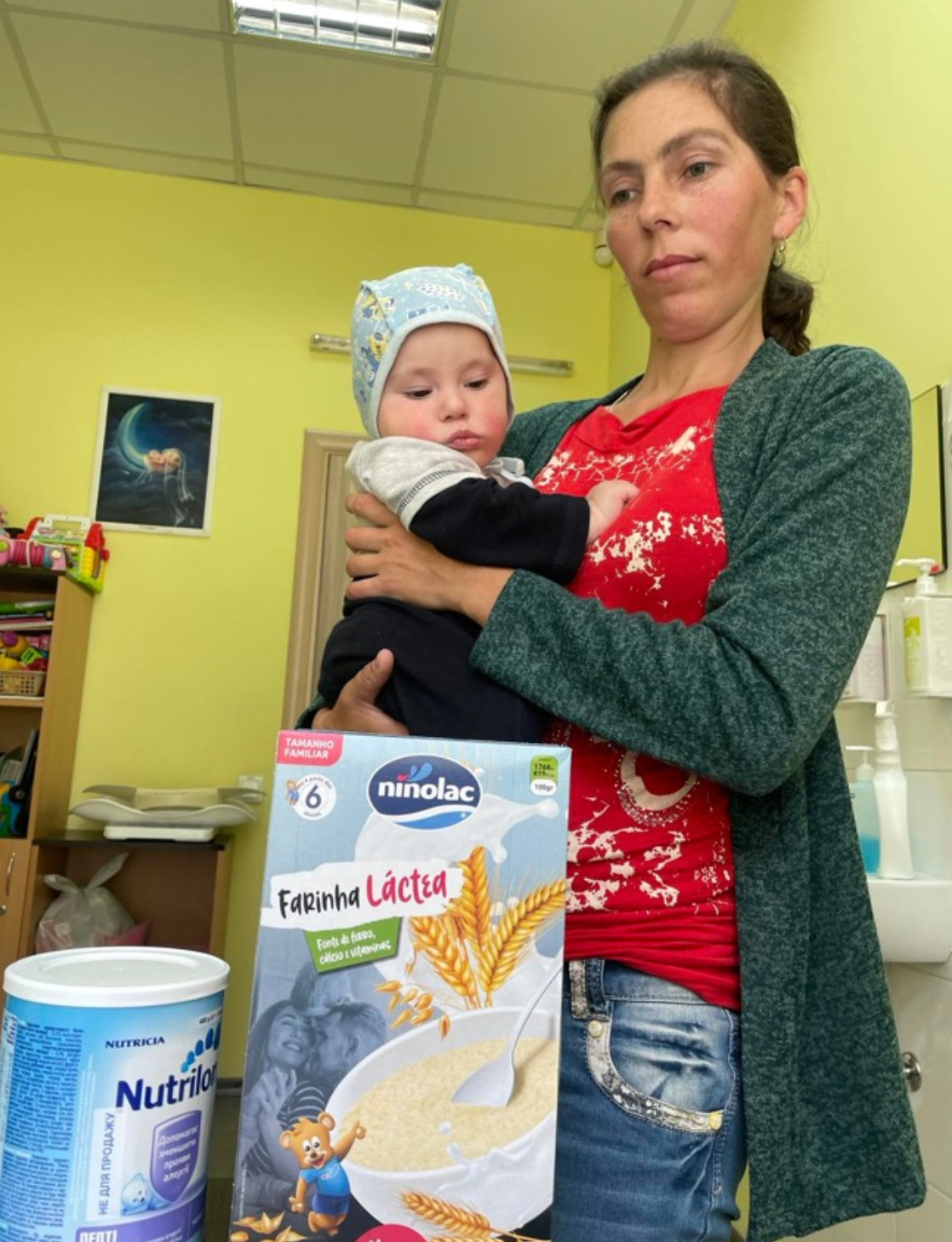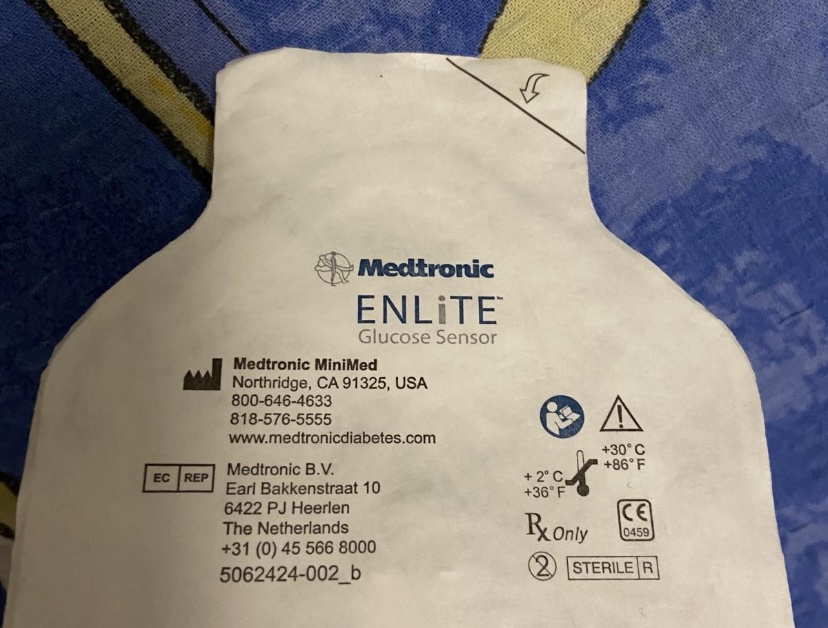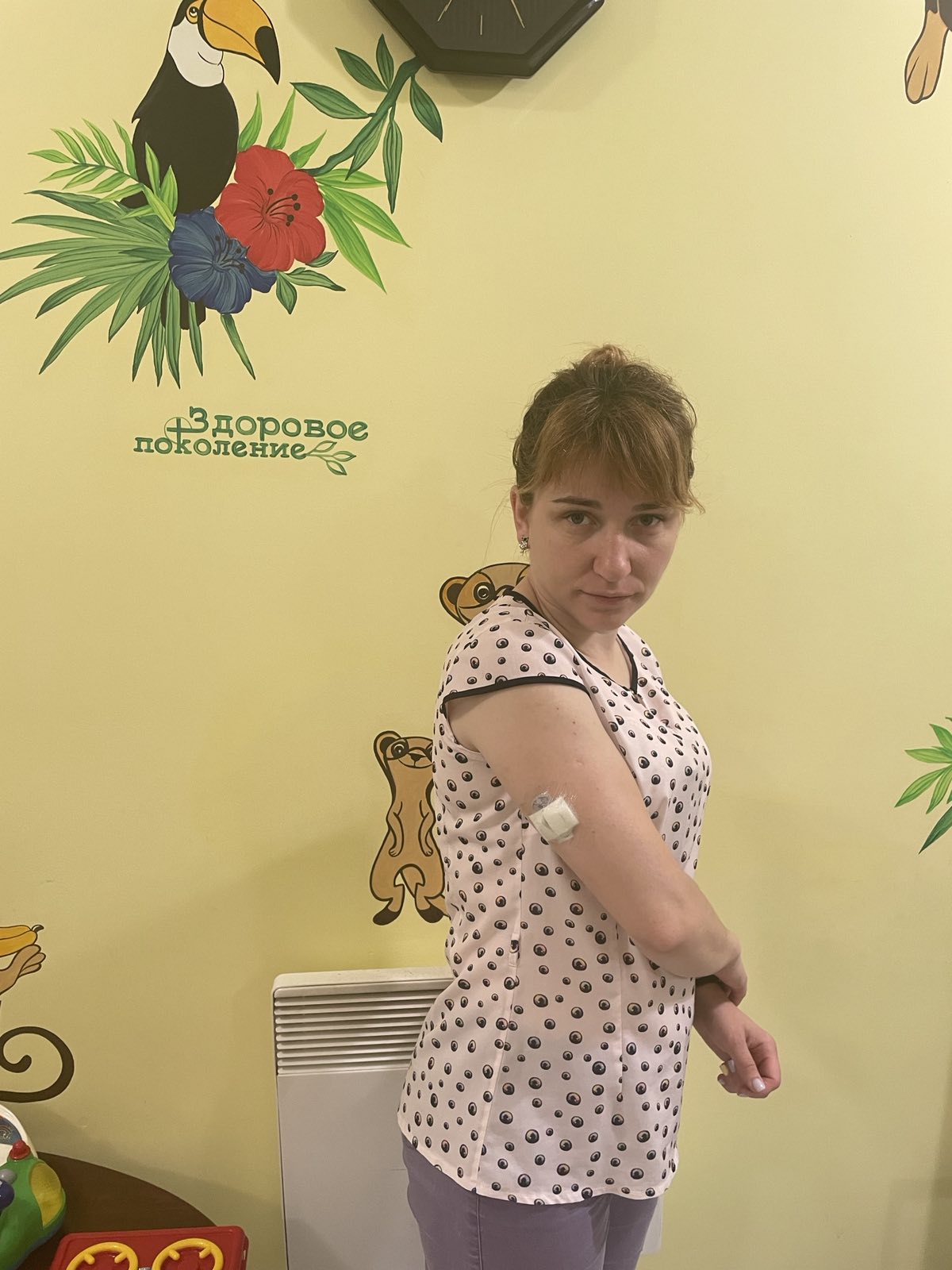 After a long hiatus with no donations, we are back in action after receiving a large donation from Nova Ukraine (thank you!). Since receiving this a few weeks ago, Nataliia has provided many updates with where the funds were used. First off, a new round of vaccines were ordered to be provided for free. Along with the vaccines for kids, every child was also given free milk-based food to support their growth (see pictures 1 and 2). Below is a list of individual transfers Nataliia did for her patients:

1000 UAH to a child with a genetic disease needing urgent treatment
1000 UAH to a mother going through chemo with a disabled child
Covered car repair costs for a doctor who spends her free time evacuating refugees
The main hospital associated with the clinic has been taken in a lot more wounded soldiers. Some funds were used to buy them clean clothing and hygiene products as they recover.
700 UAH used to buy allergy medication for a child from a nearby village
2000UAH used to purchase sugar sensors for new diabetic patients (see picture 3 and 4)
---
Updates since December 13, 2022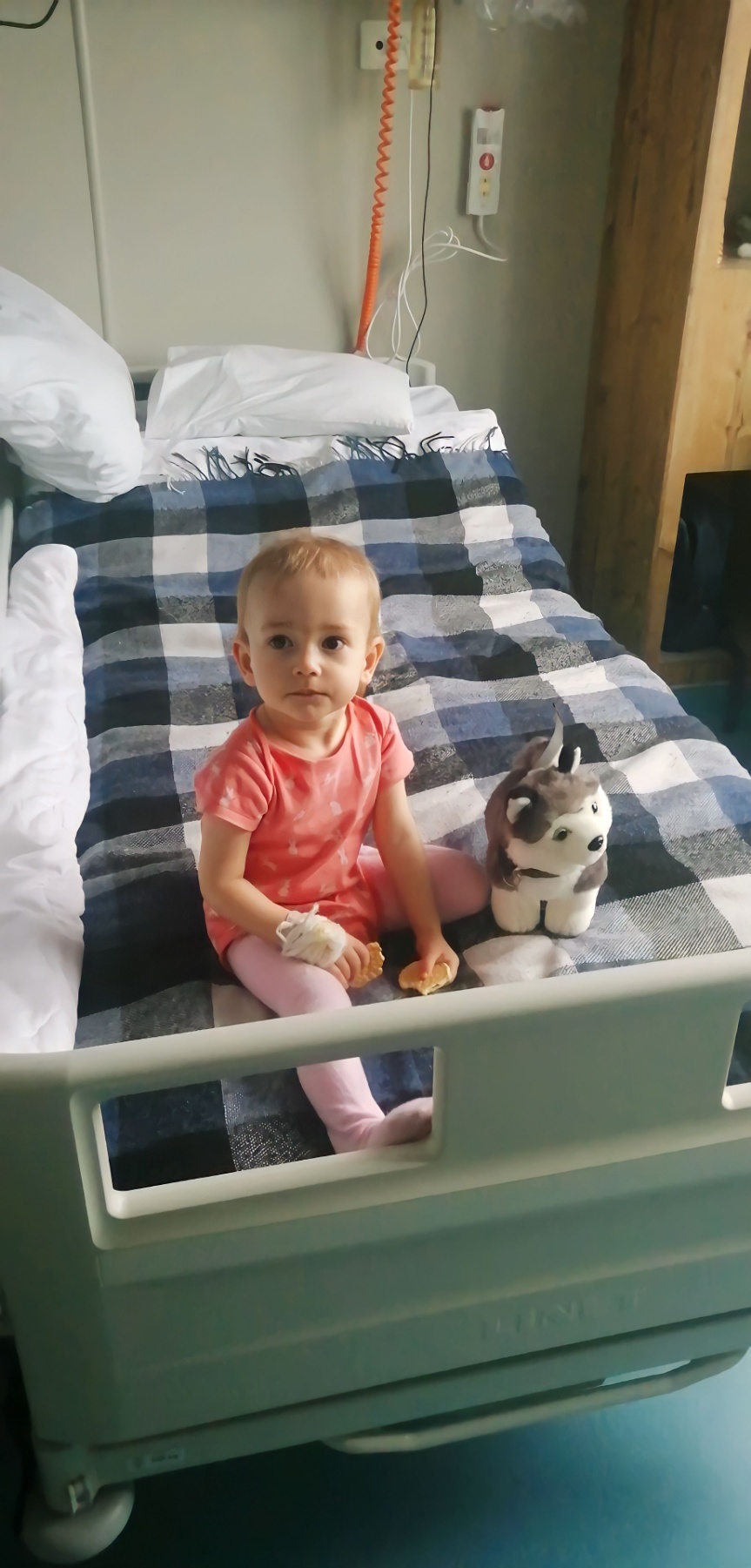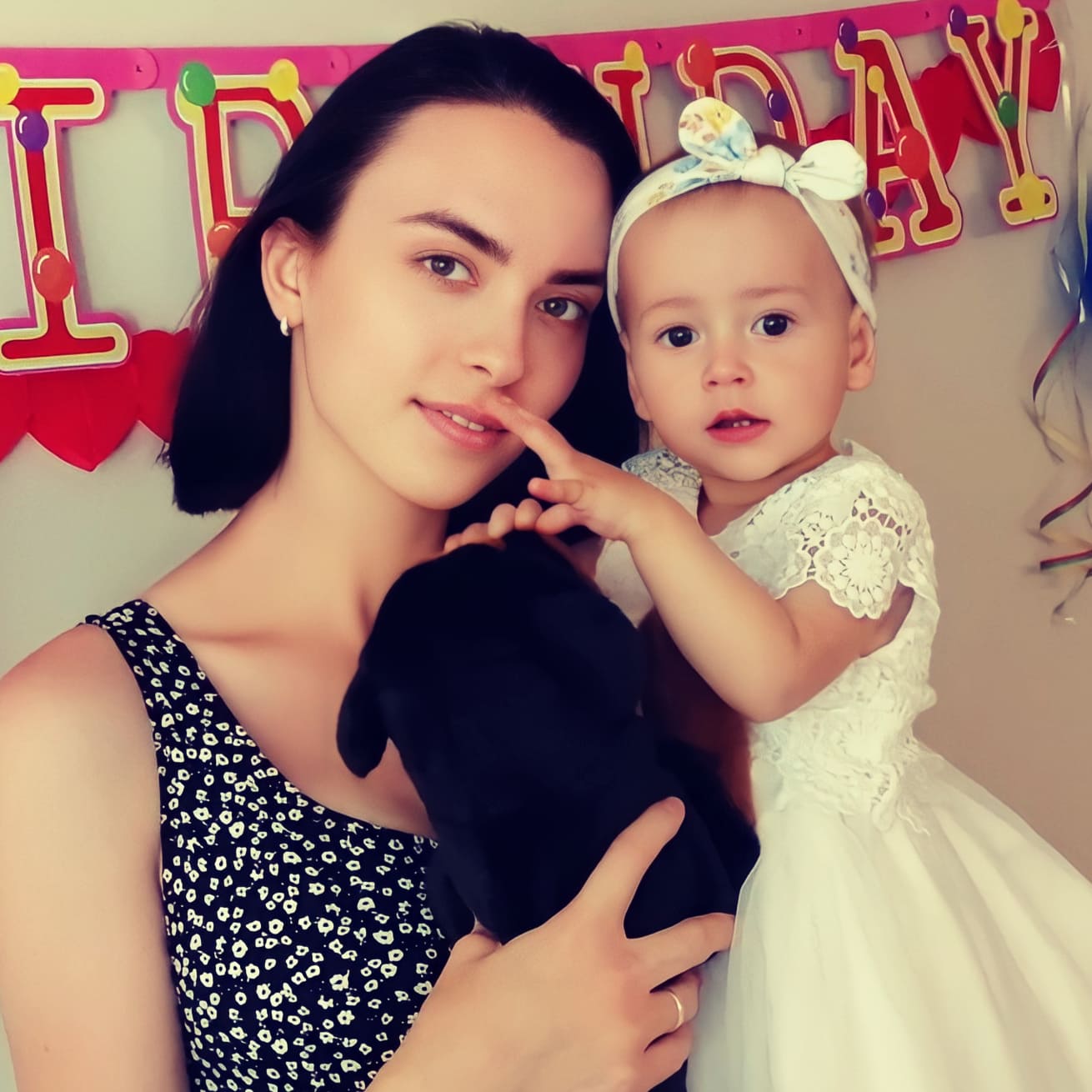 In October, Nataliia began using the reserves made by us for her emergency fund to help treat a young girl, Kira, from Mykolayiv, a city I remember fondly since my mom's parents grew up, met, and got married there. Due to chronic vomiting leading to nutrient deficiency and rapid weight loss, they sought medical attention in Dnipro, since the Mikolayiv hospitals were understaffed and focused on treating the wounded. Kira and her mom ended up under Nataliia's care in for a couple weeks, before being transferred to Kyiv for specialty care (arranged by Nataliia herself). For the past 2 months, donations from Dnipro Fund and others have helped them survive in Kyiv while Kira underwent testing for diagnosis and treatment to help her absorb more nutrients. The cause was found to be cardiac deficiency and GI issues, but no surgery is needed at this time - just constant monitoring and support. The photos were provided by Kira's mom with a huge "Thank you" to all who helped her little girl feel better and helped her afford staying by her baby's side during the scary time in the hospitals.
Photos from Dnipro 6th City Hospital
---
Updates since March 19, 2022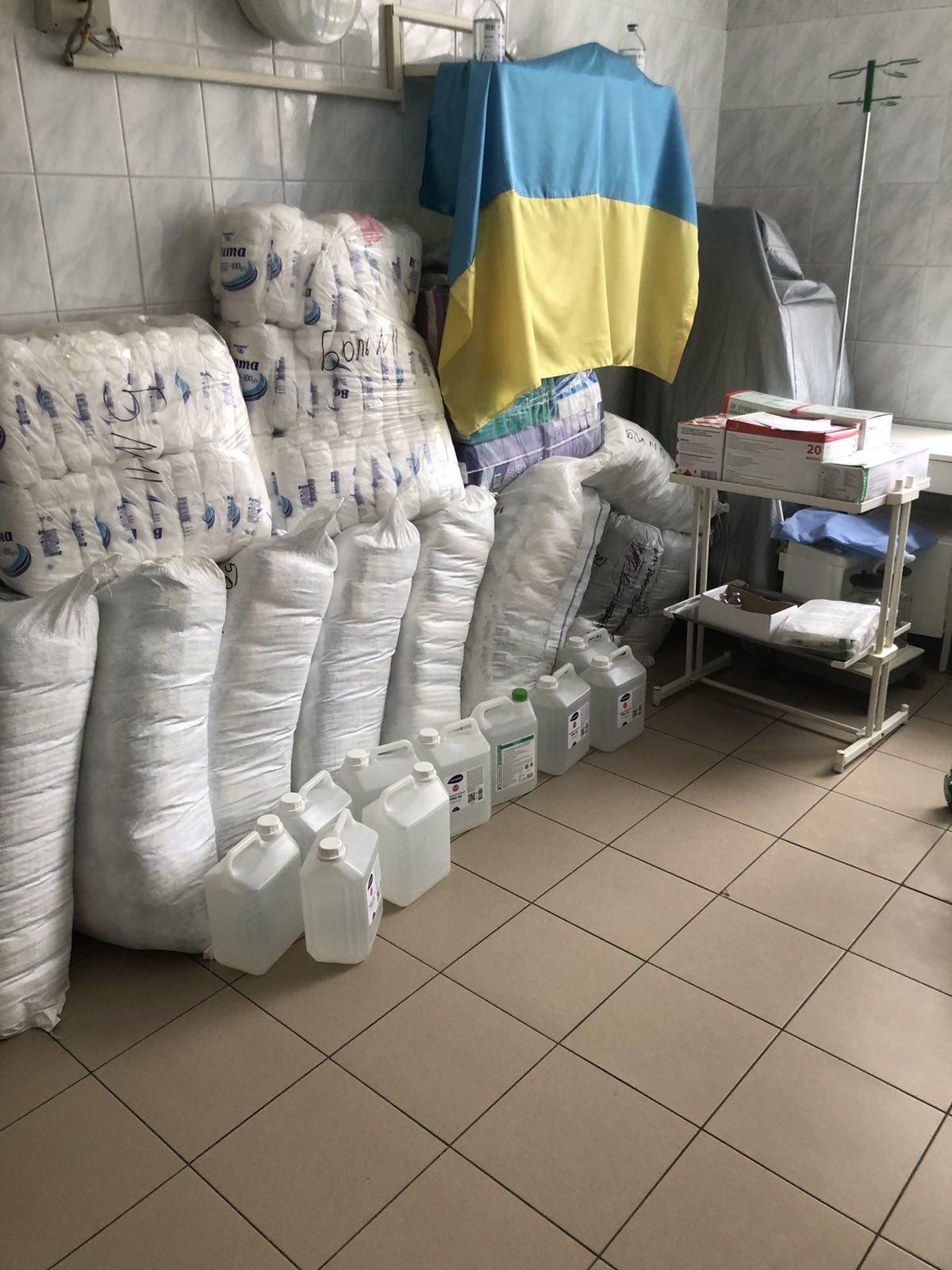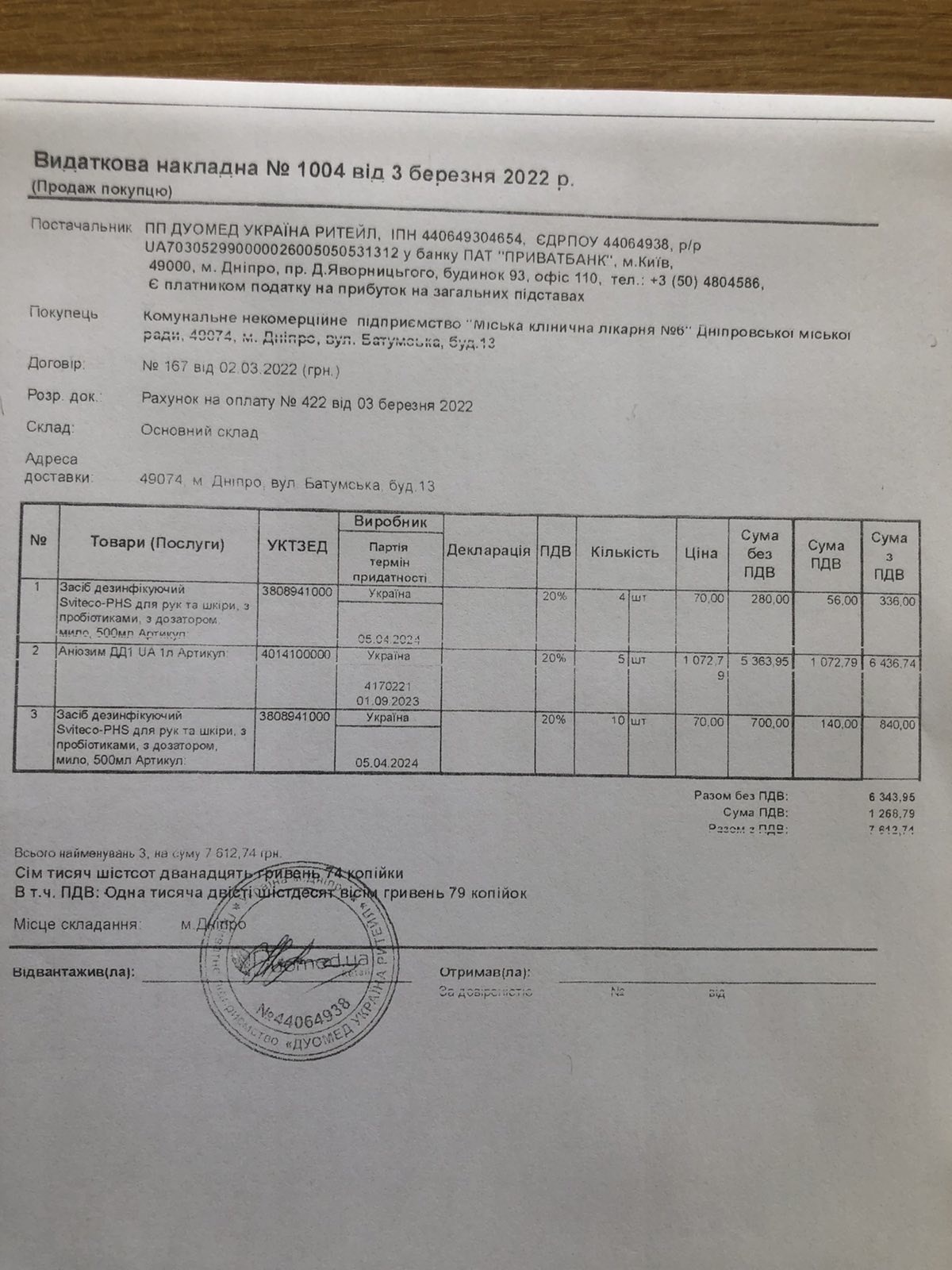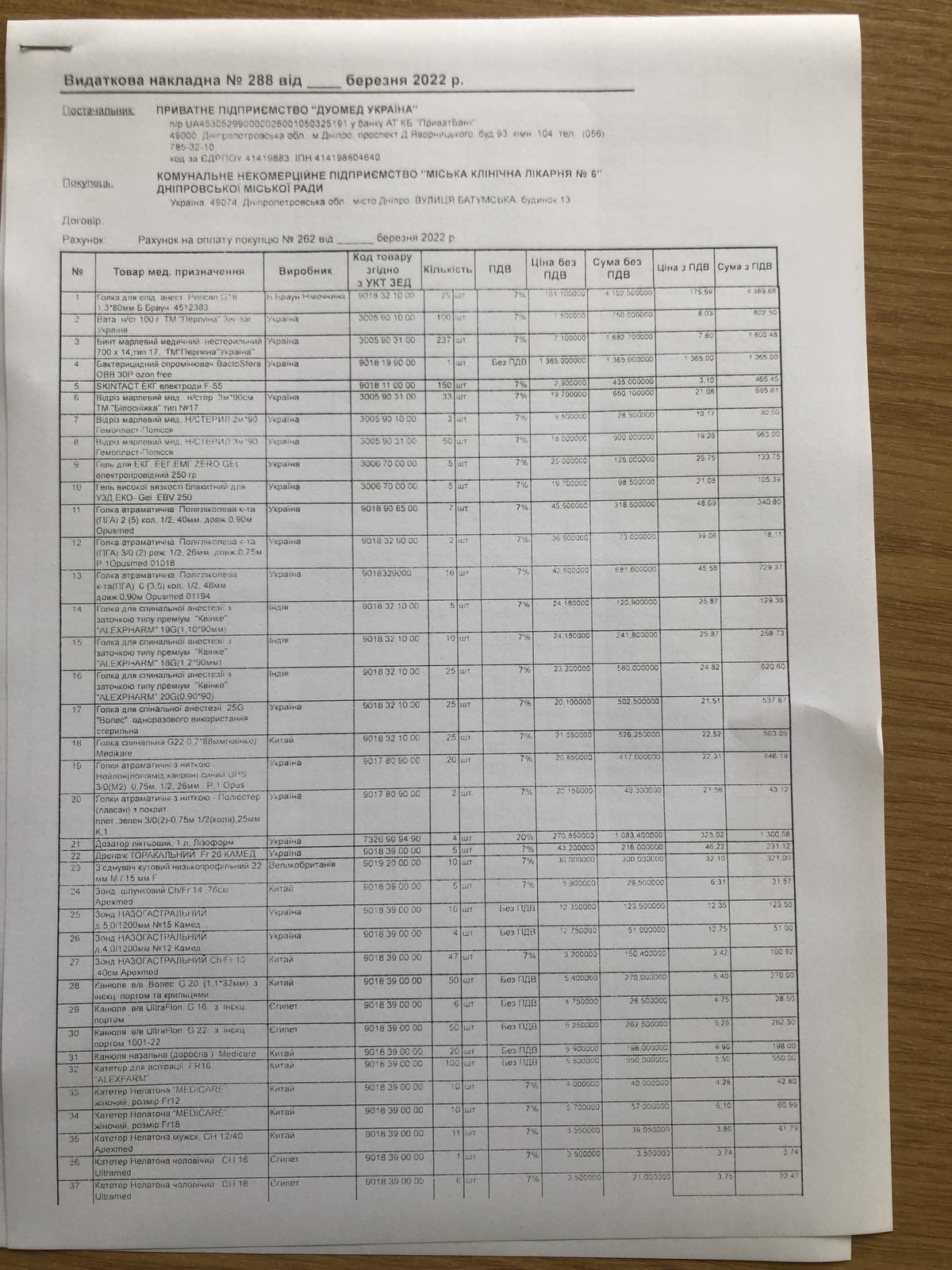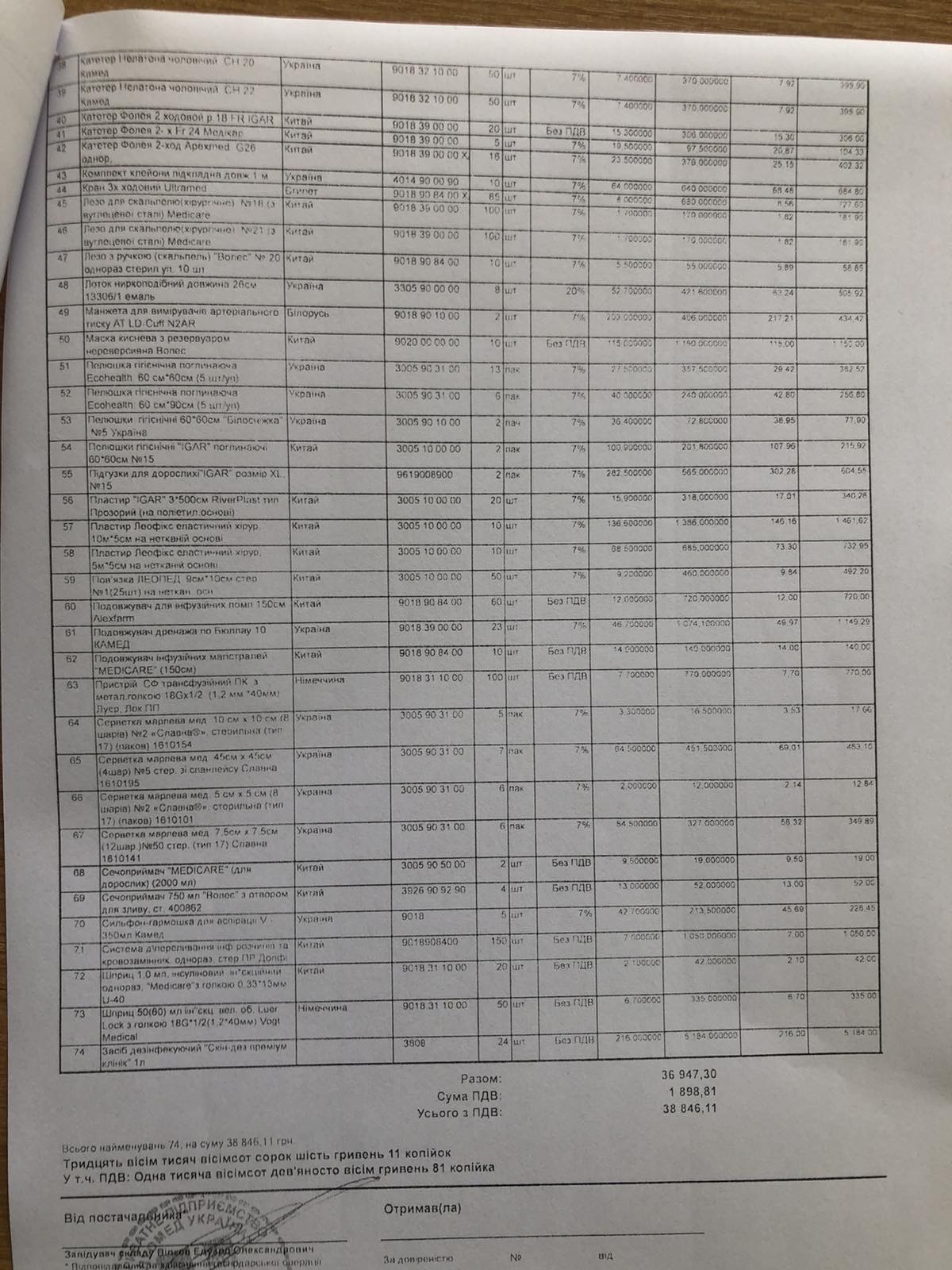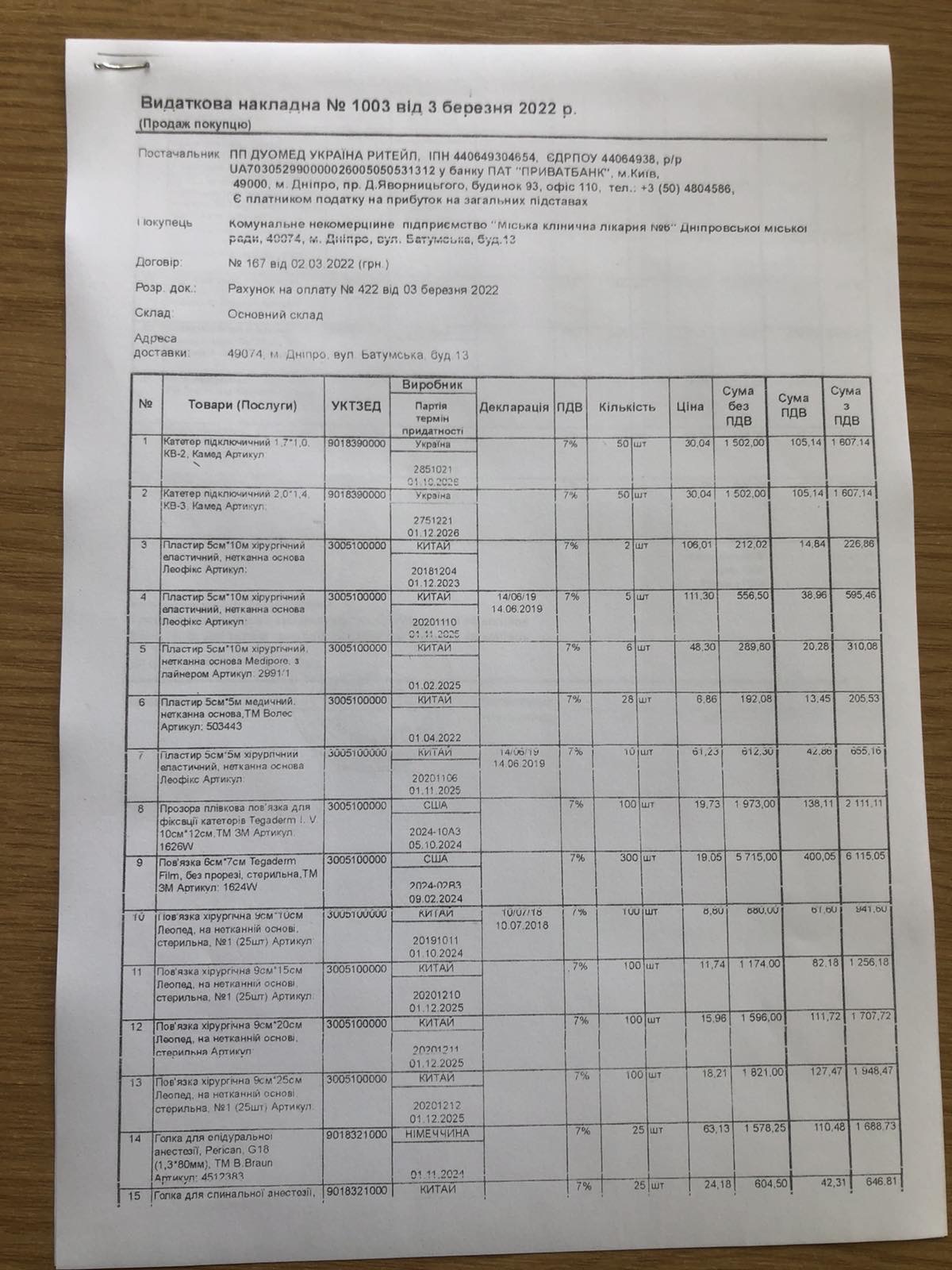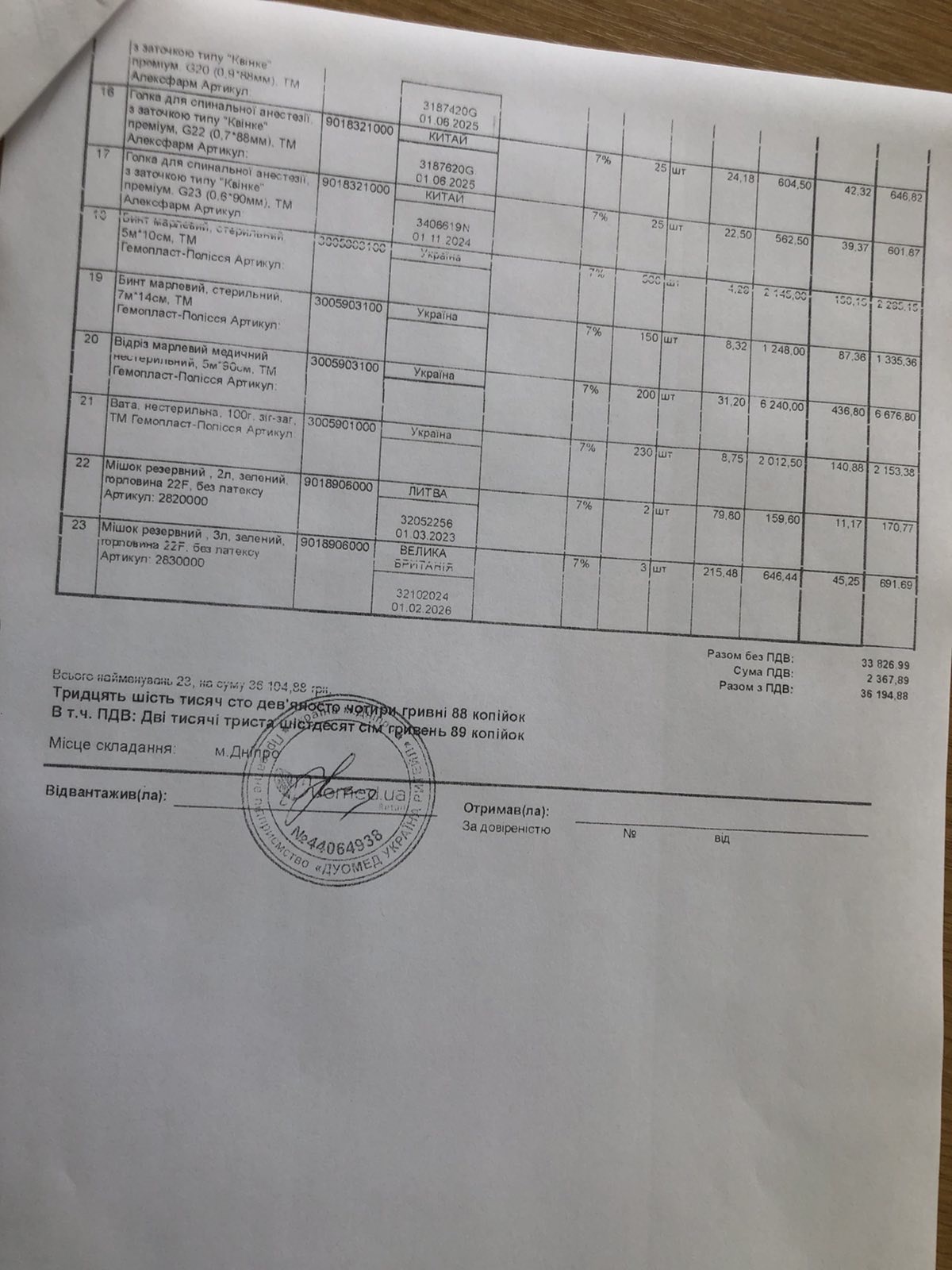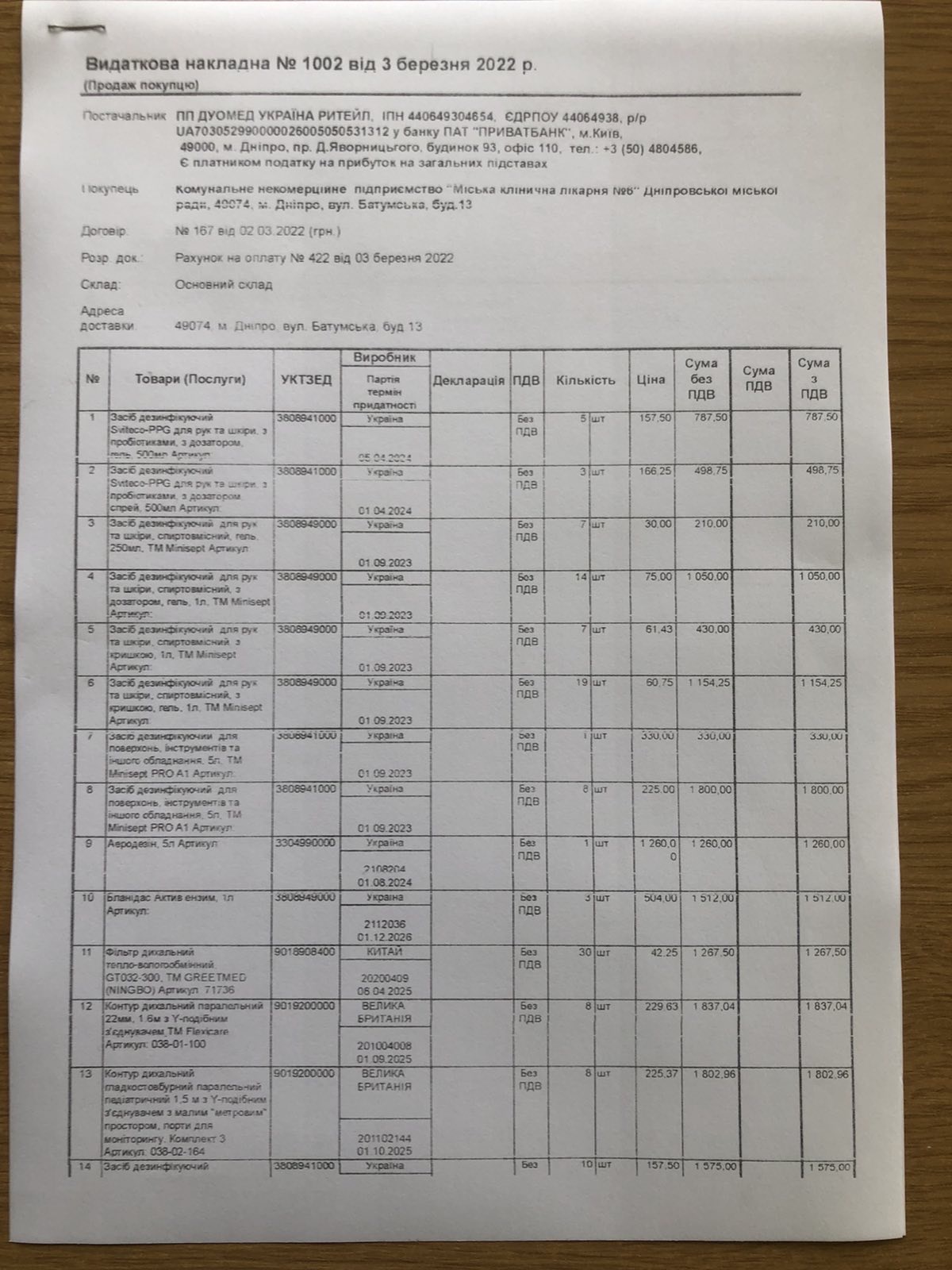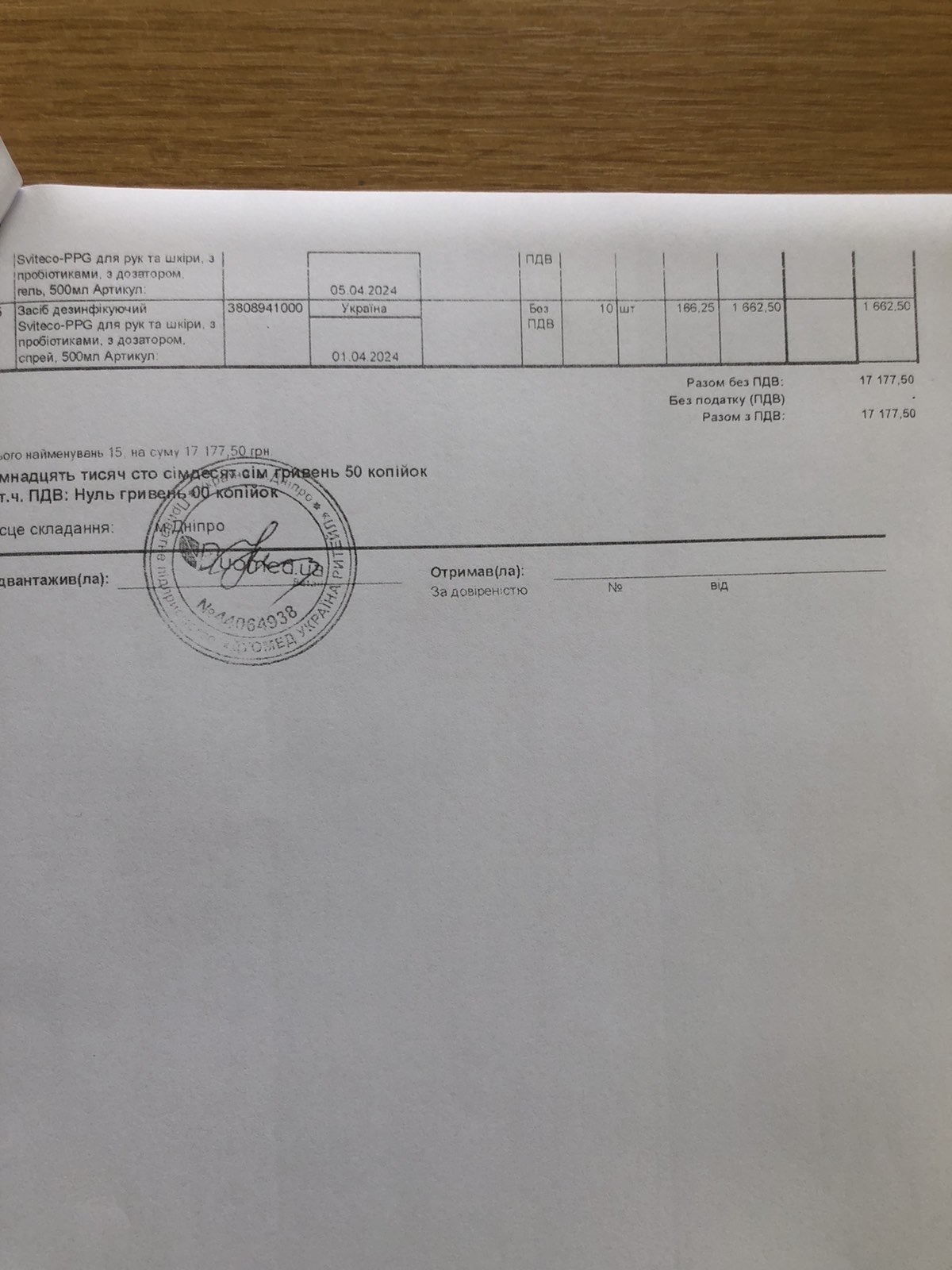 Photos above were sent to me by grandpa after our first donation. There are 4 separate orders that total 94,295.74 UAH, or 3,208.64 USD. More orders have been placed since then, including the pictured wall of cotton and gauze that has already been delivered. Materials on the order include more gauze and cotton, antibiotics and pain medication, and IV fluids among many other medical supplies.
---
Updates since April 4, 2022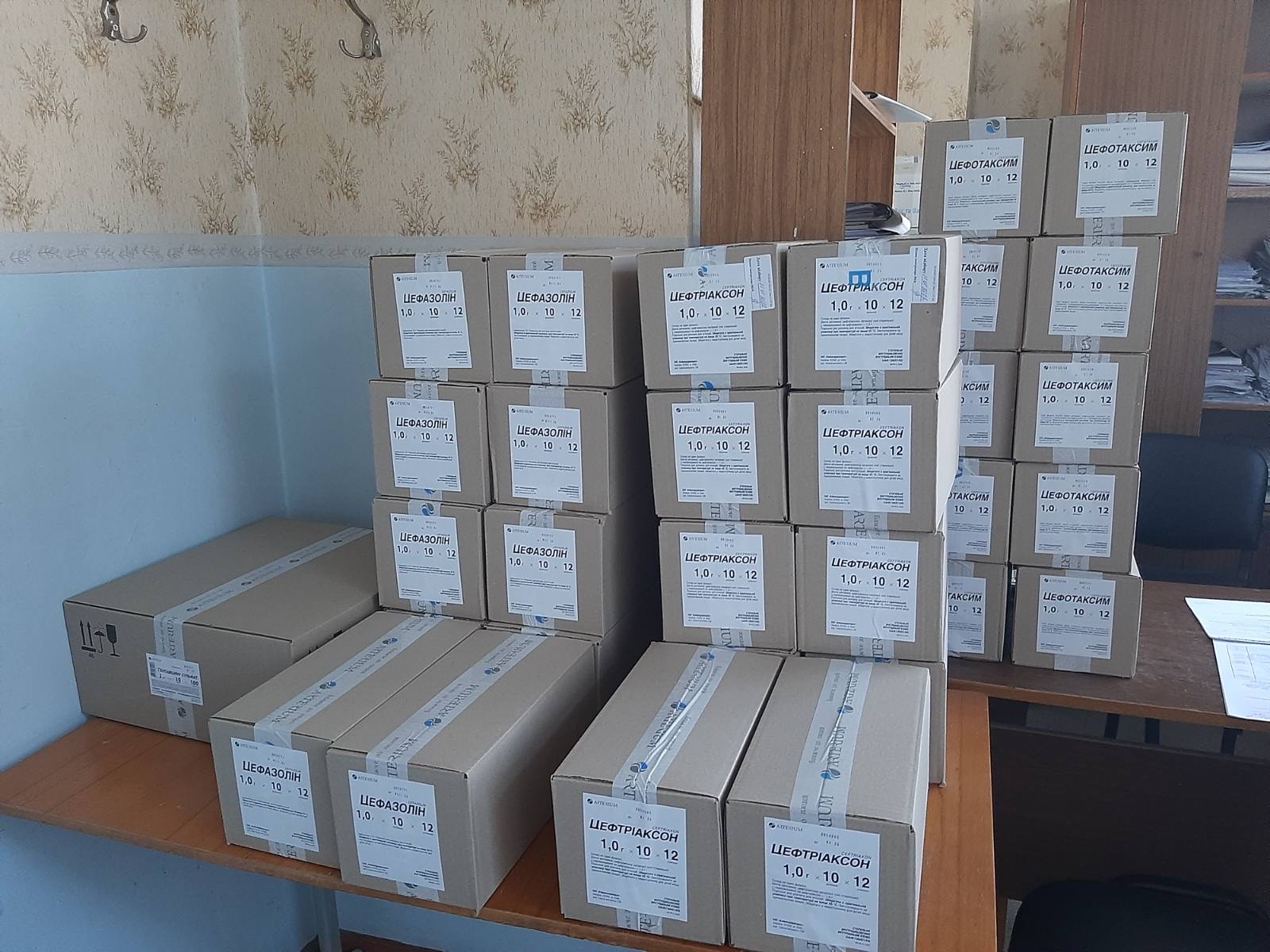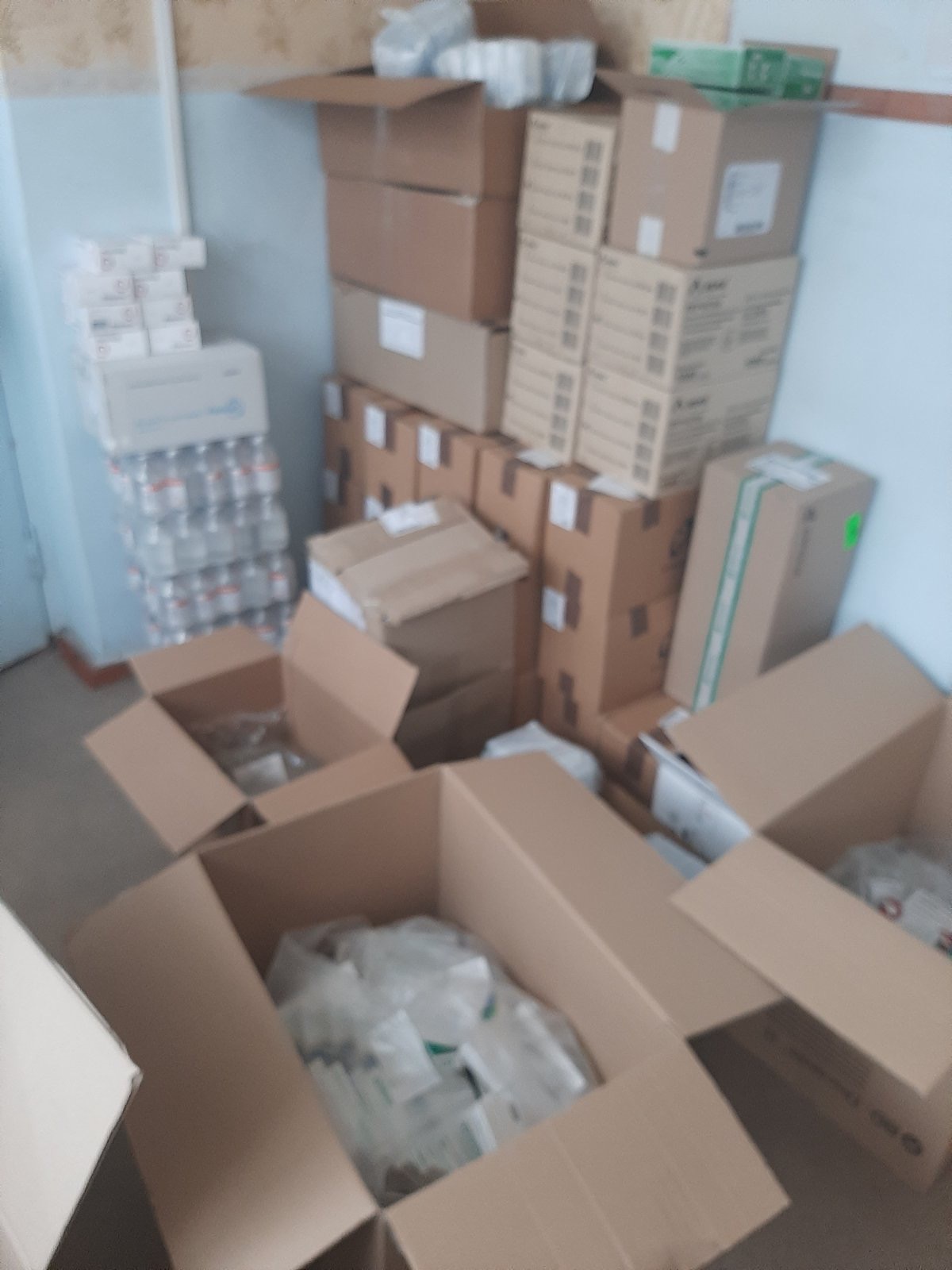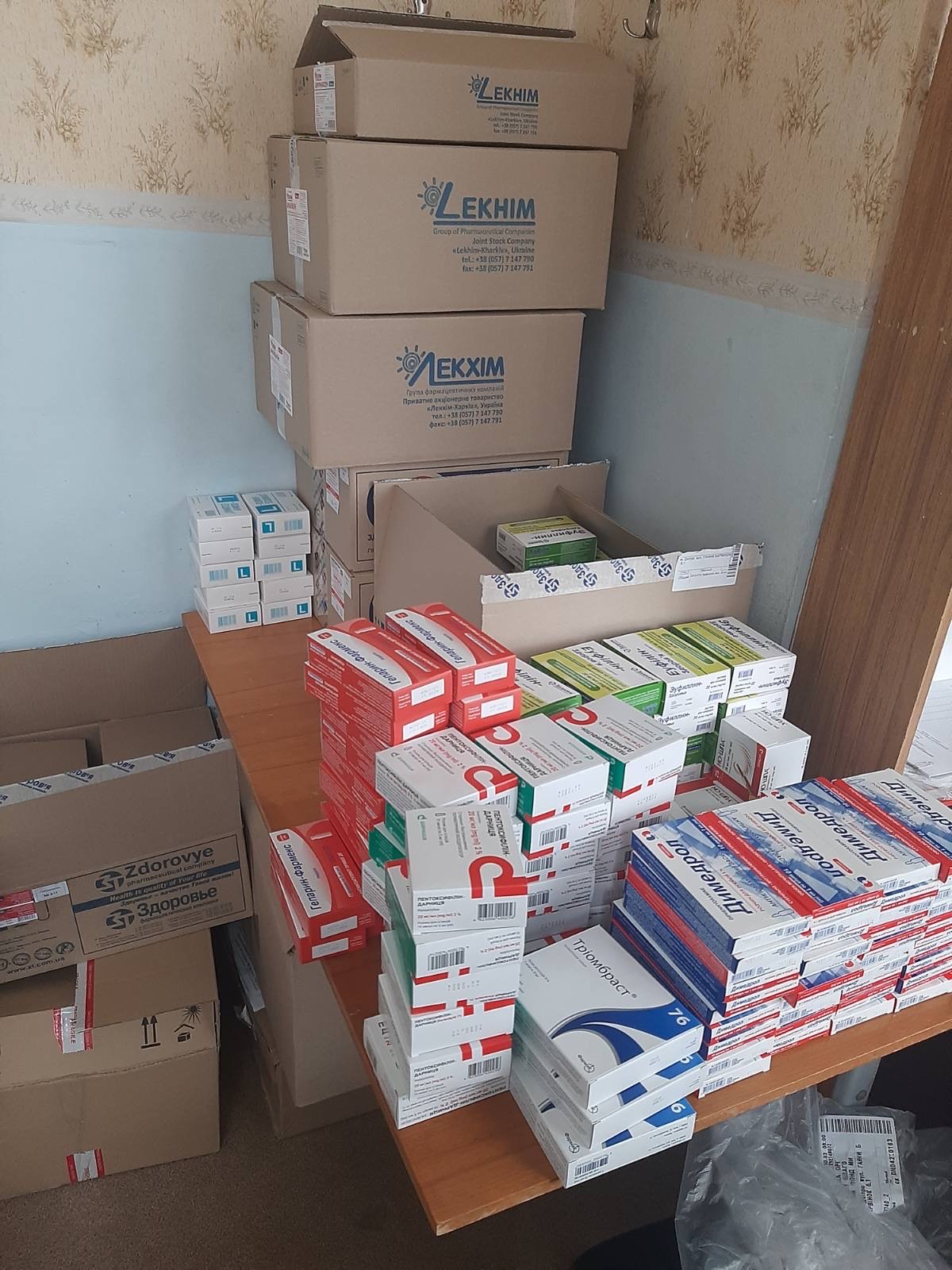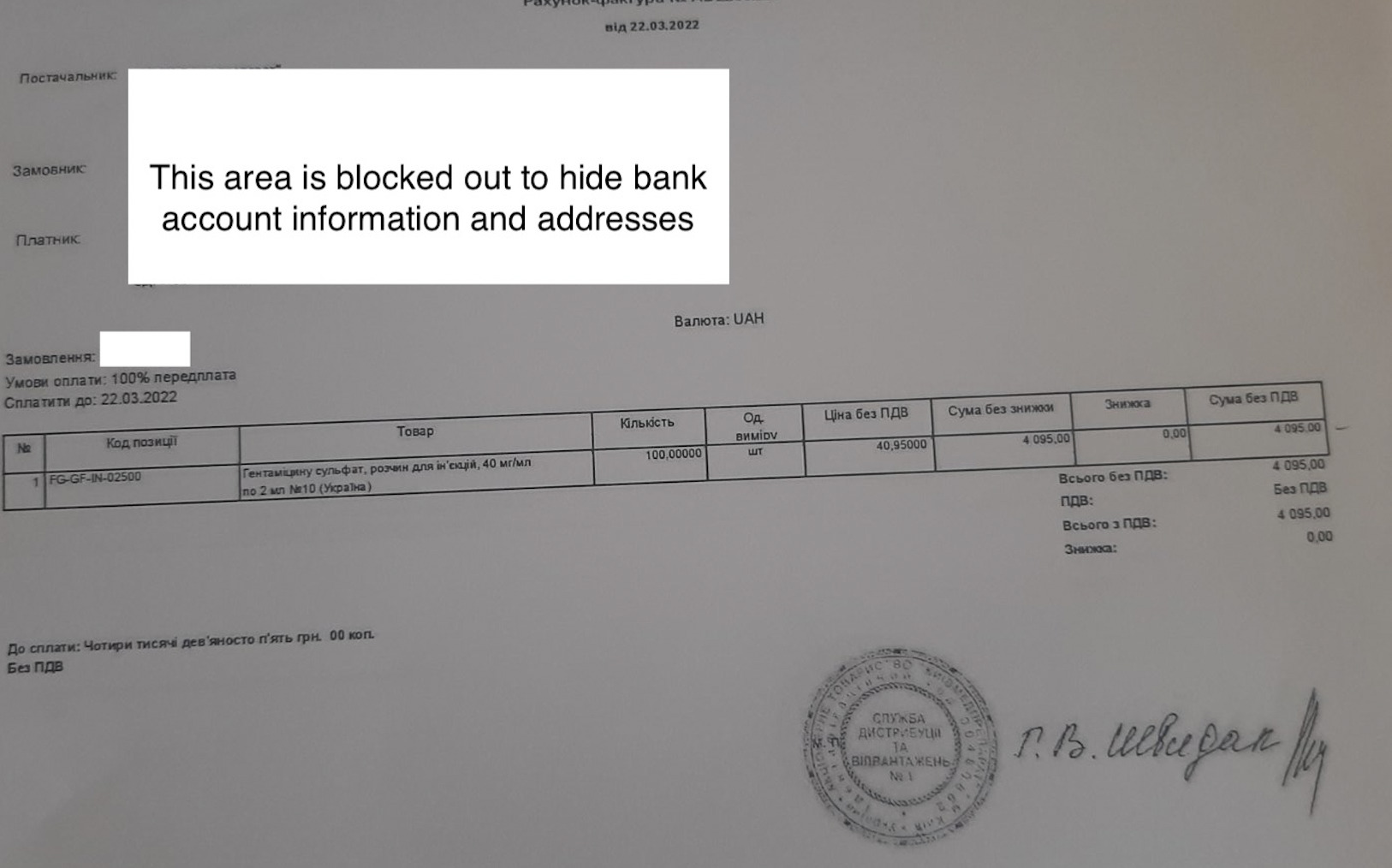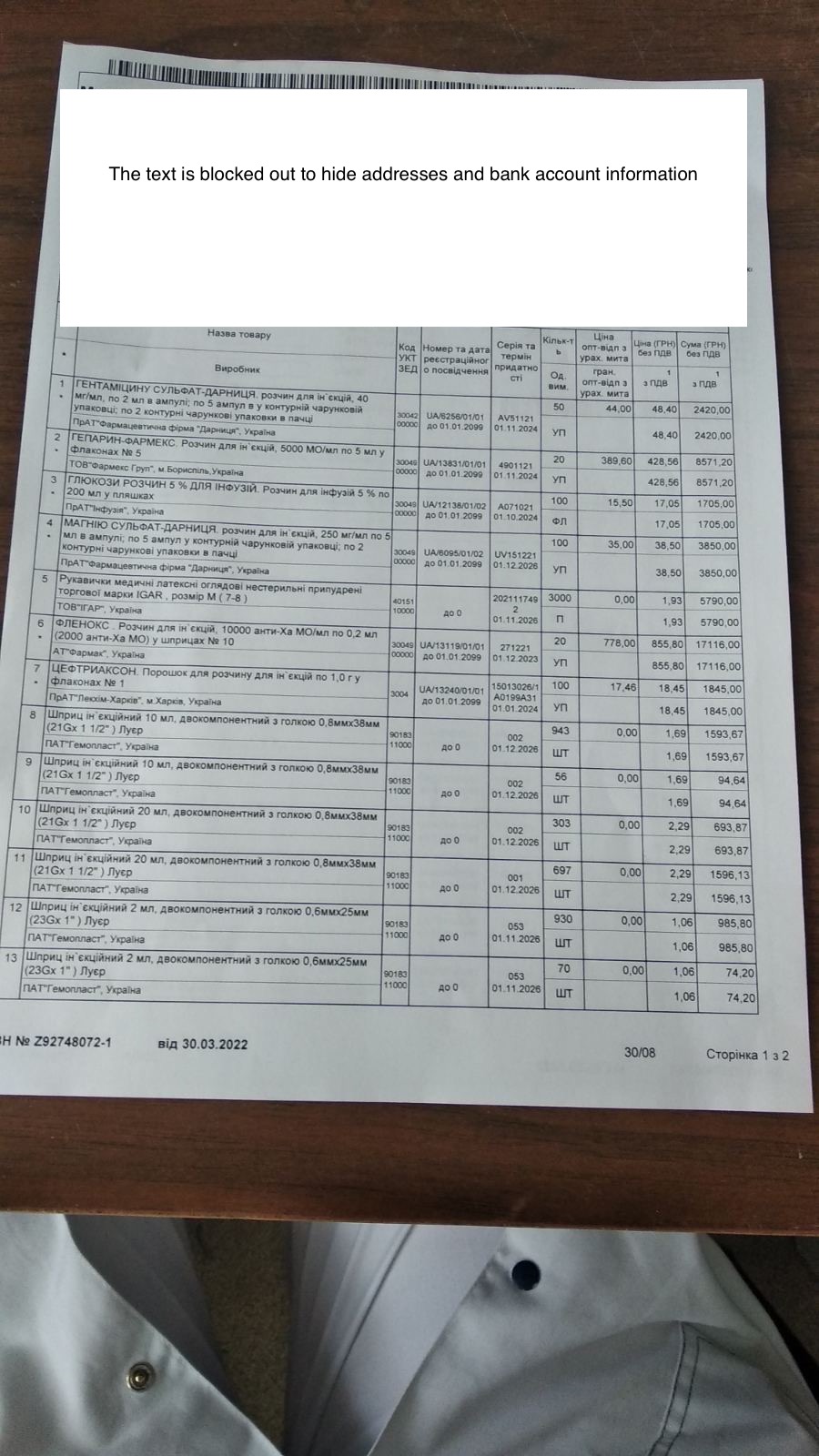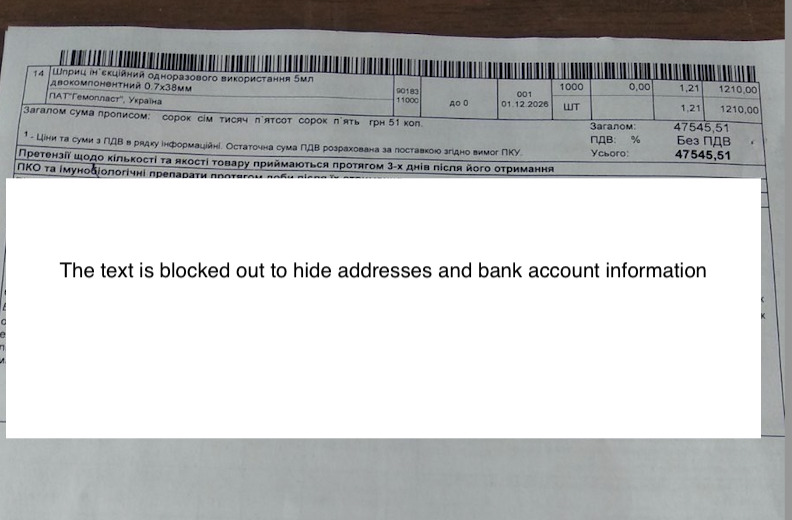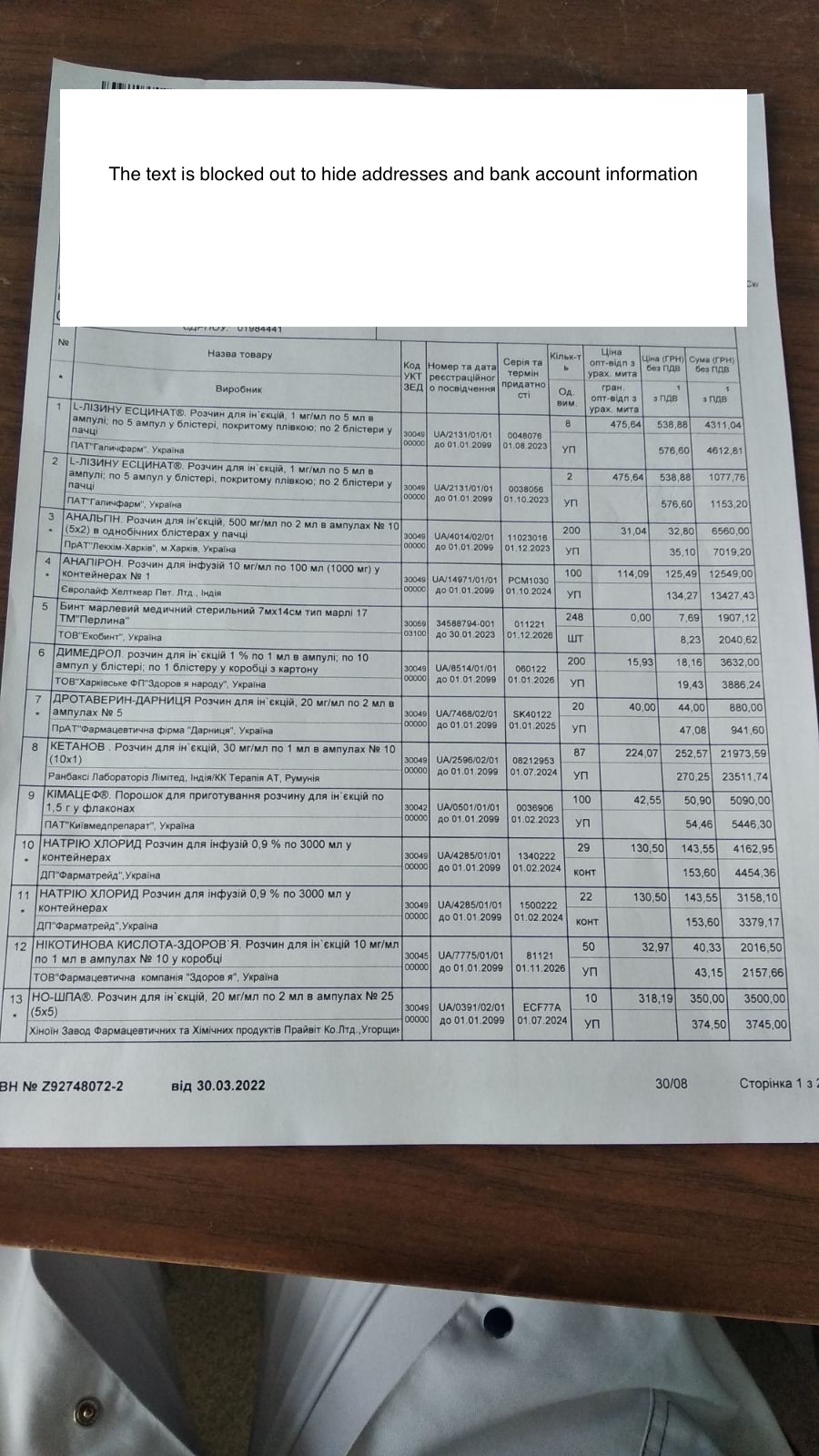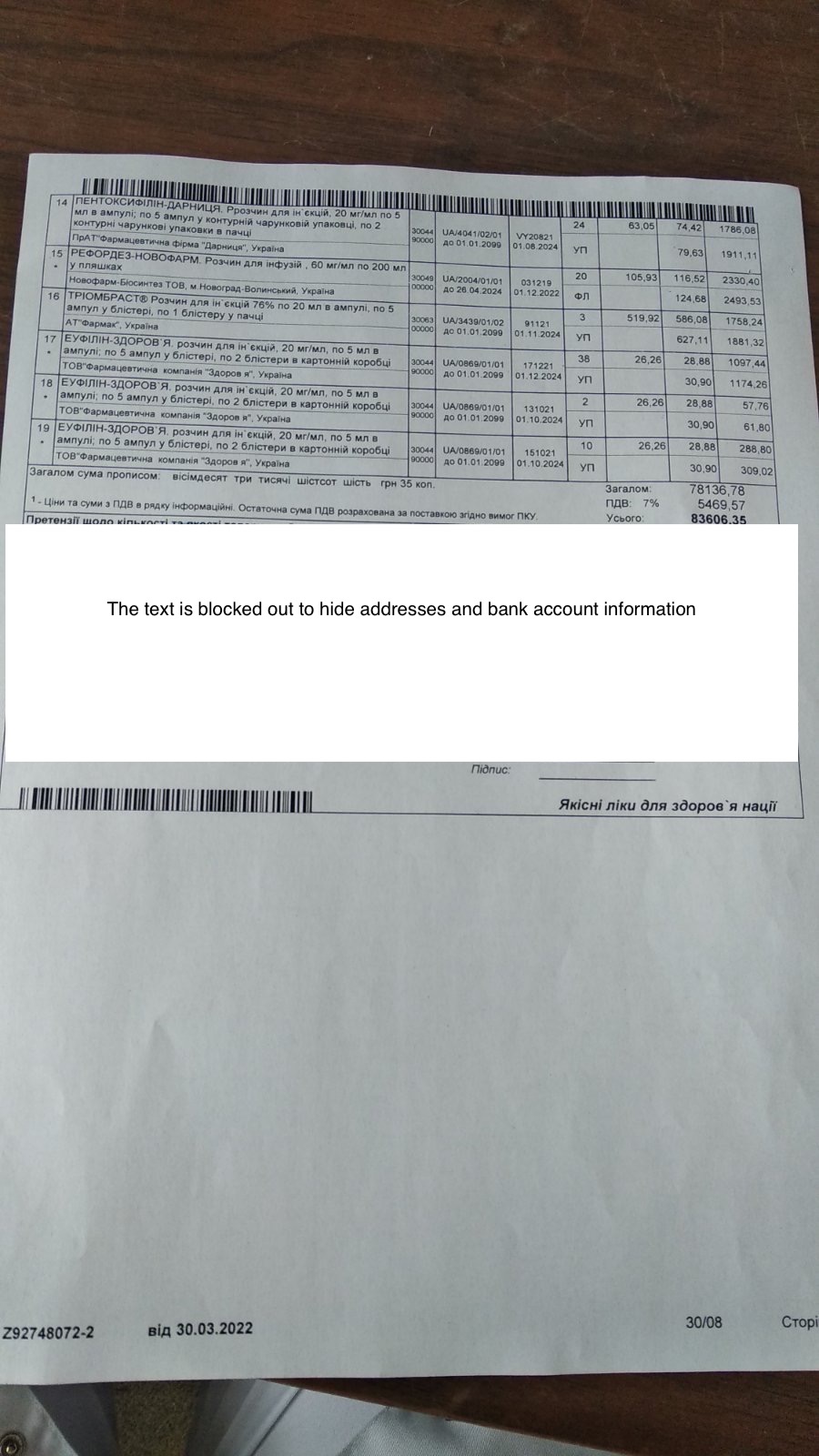 Since the previous big order, which has now been delivered and unpacked, another big order has been made totaling 135,246.86 UAH, or 4,601.29 USD. Materials on this include medication (ampules and pills, syringes, and IV fluids). From the previous order delivery, my grandpa asked to pass on how grateful him and the rest of his hospital are. The day the delivery came in, he was thinking on his way home that he may have to tell families that he cannot treat them and cannot give them anything to help their pain. Many of his coworkers thought the same and they were incredibly thankful that it was a heartbreaking exchange they could avoid.
---
Updates since April 20, 2022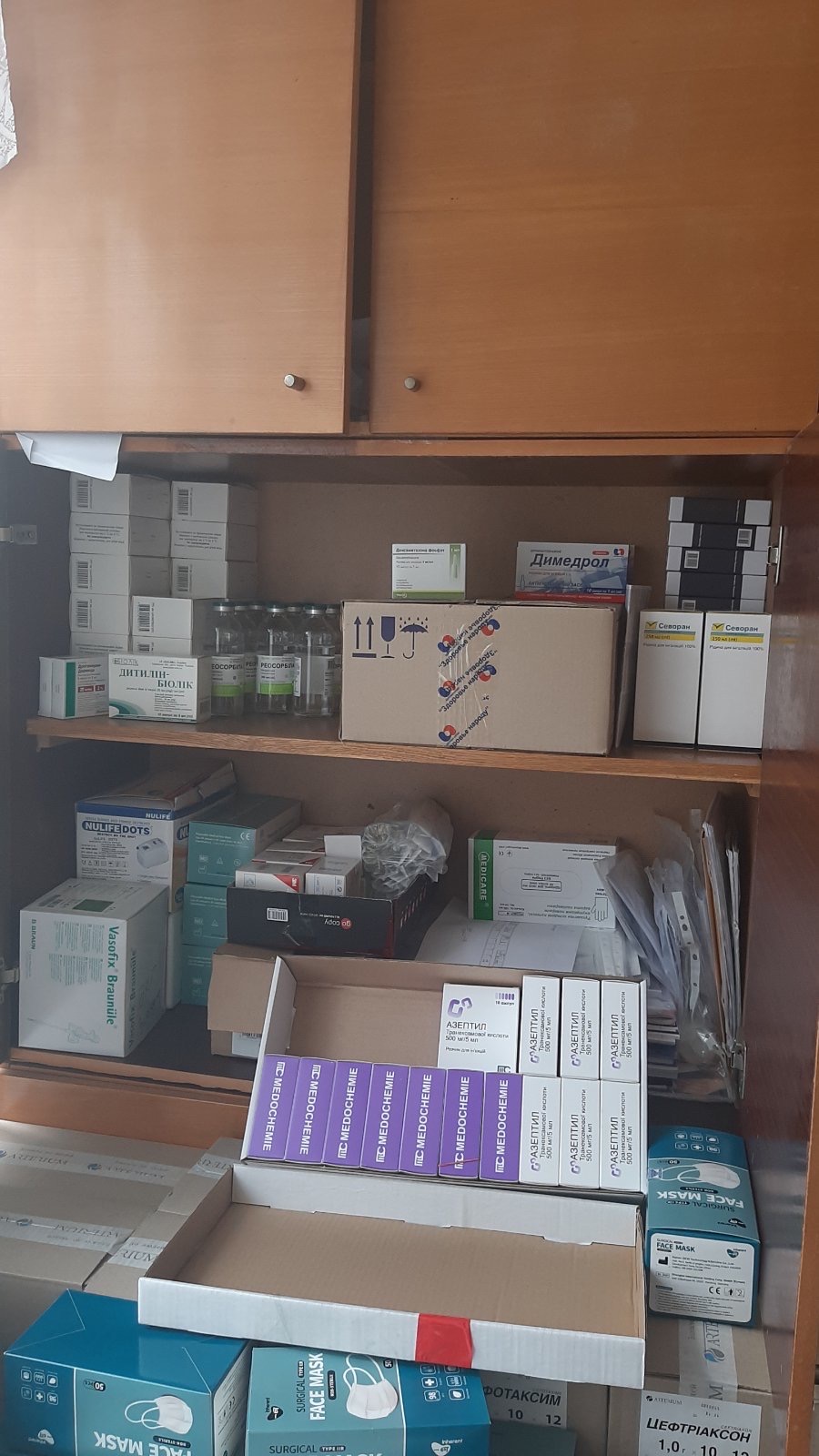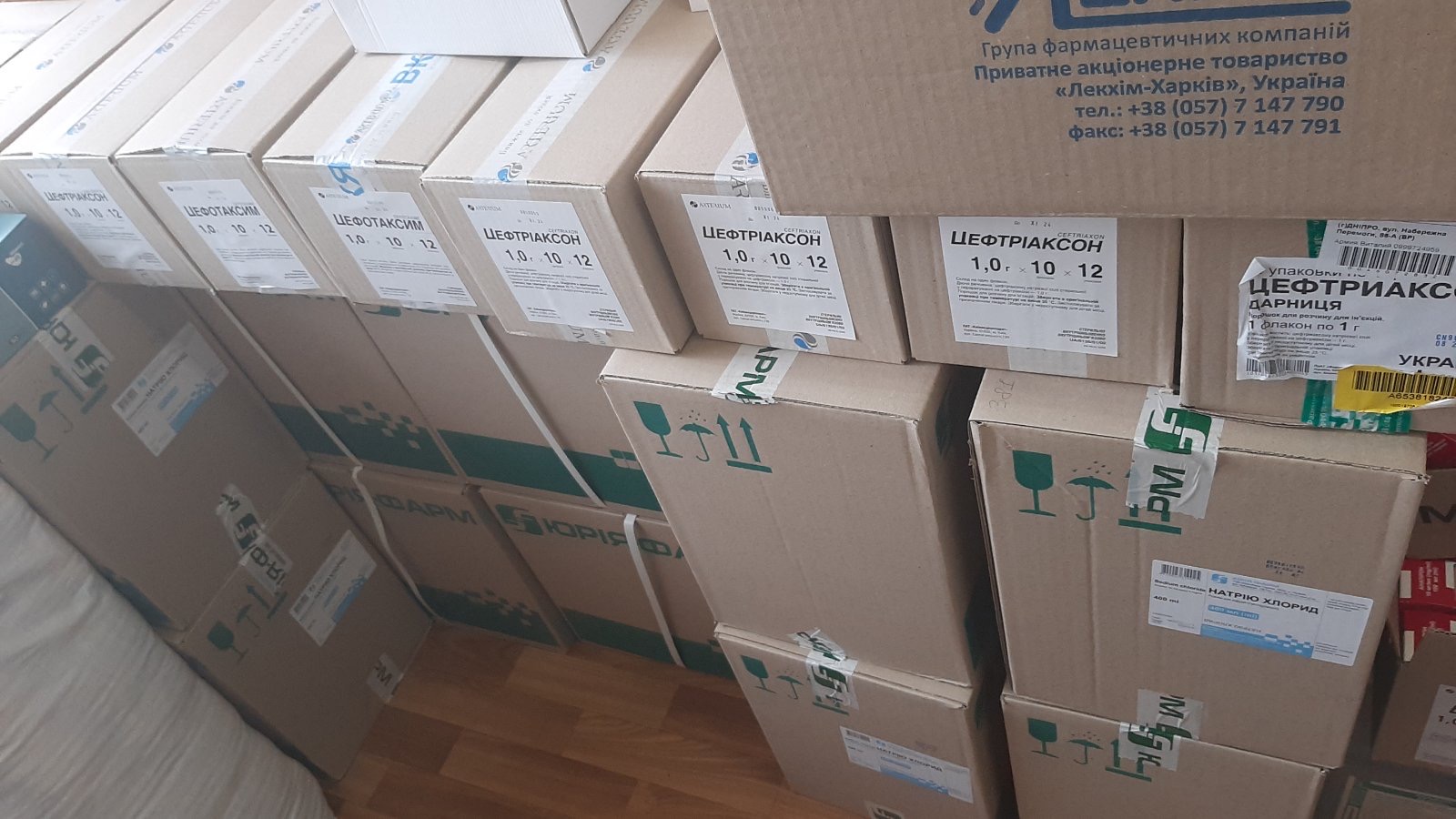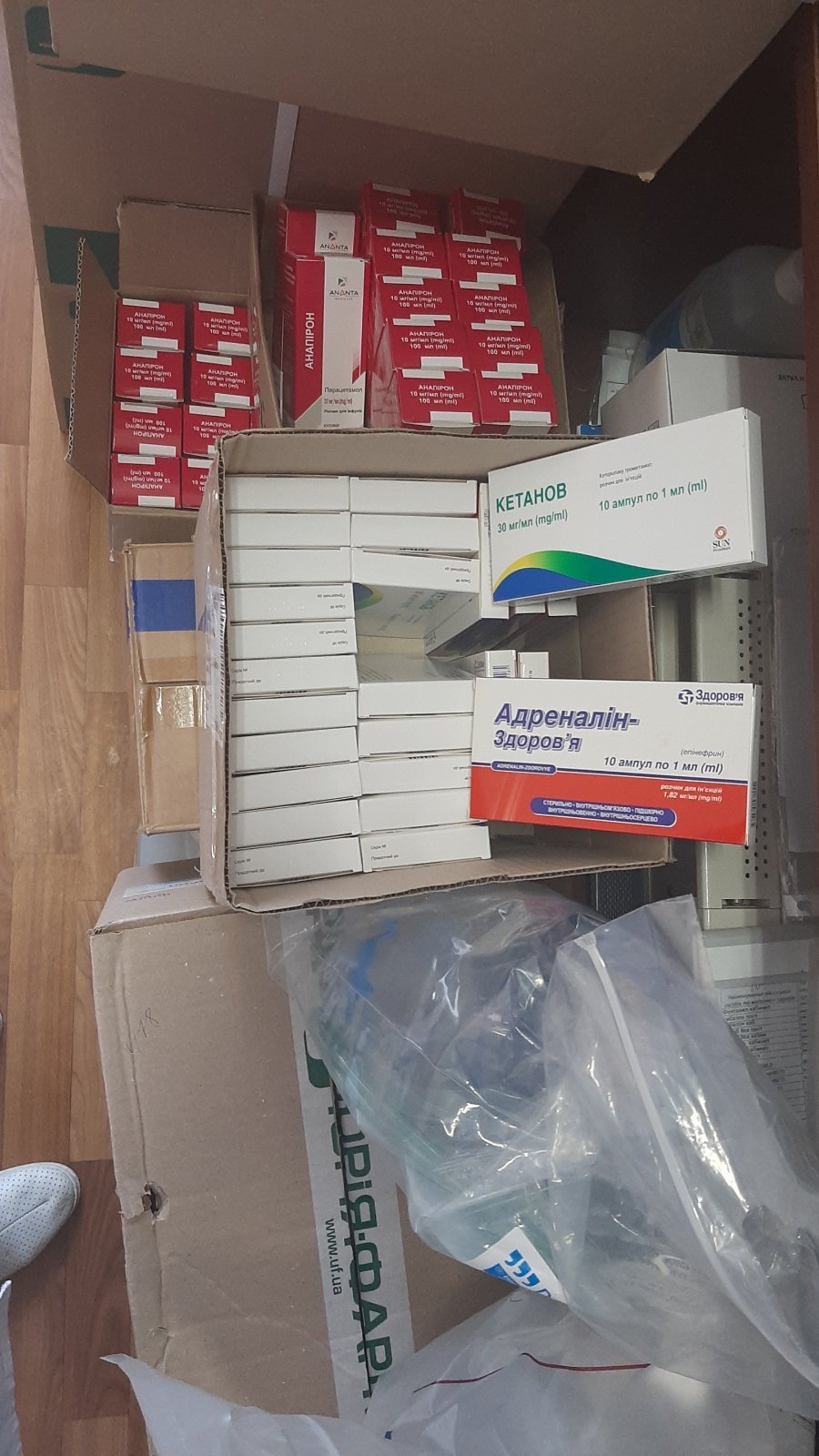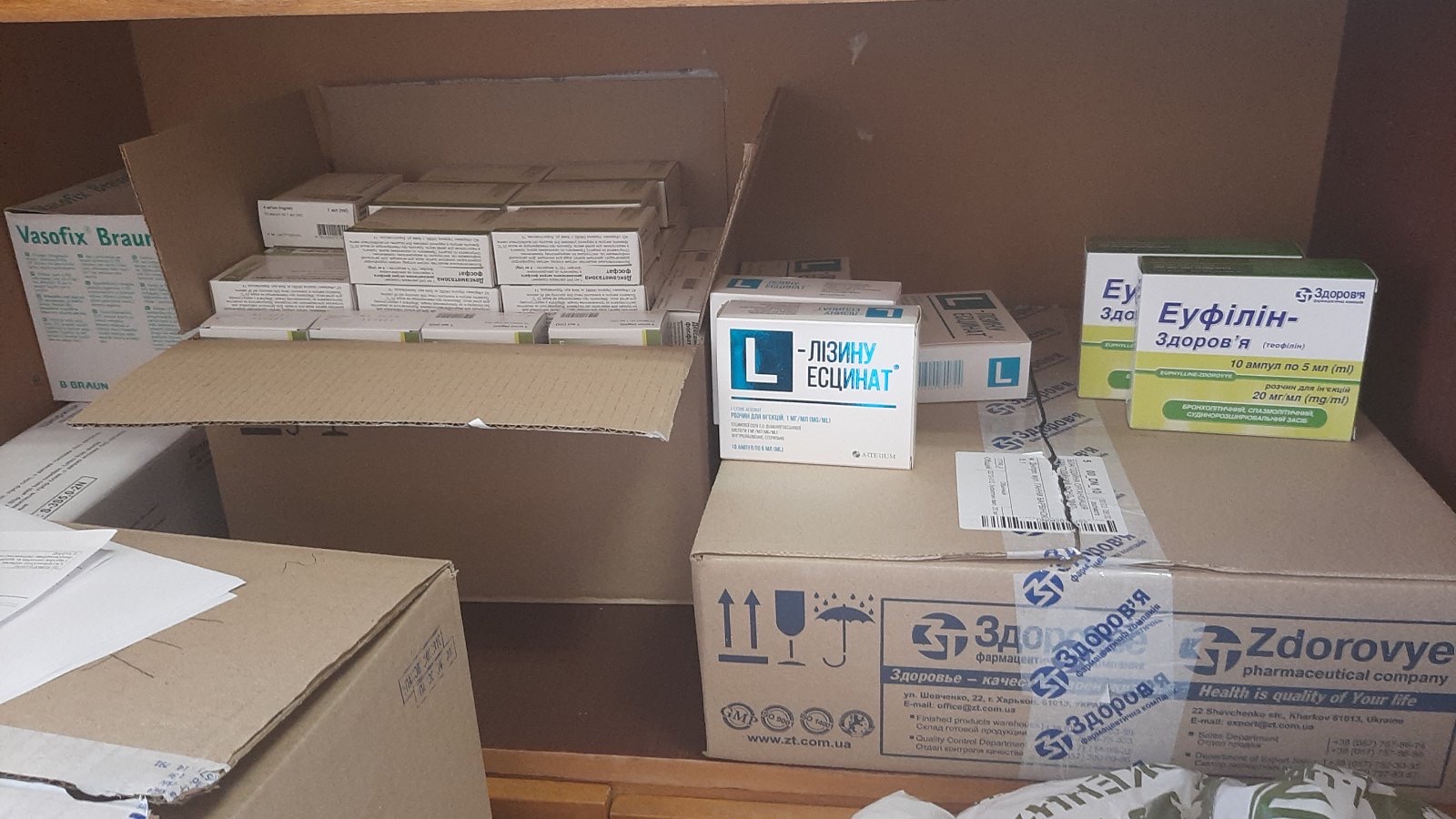 More deliveries have come in from last order! A new order will be made soon.
---
Updates since April 28, 2022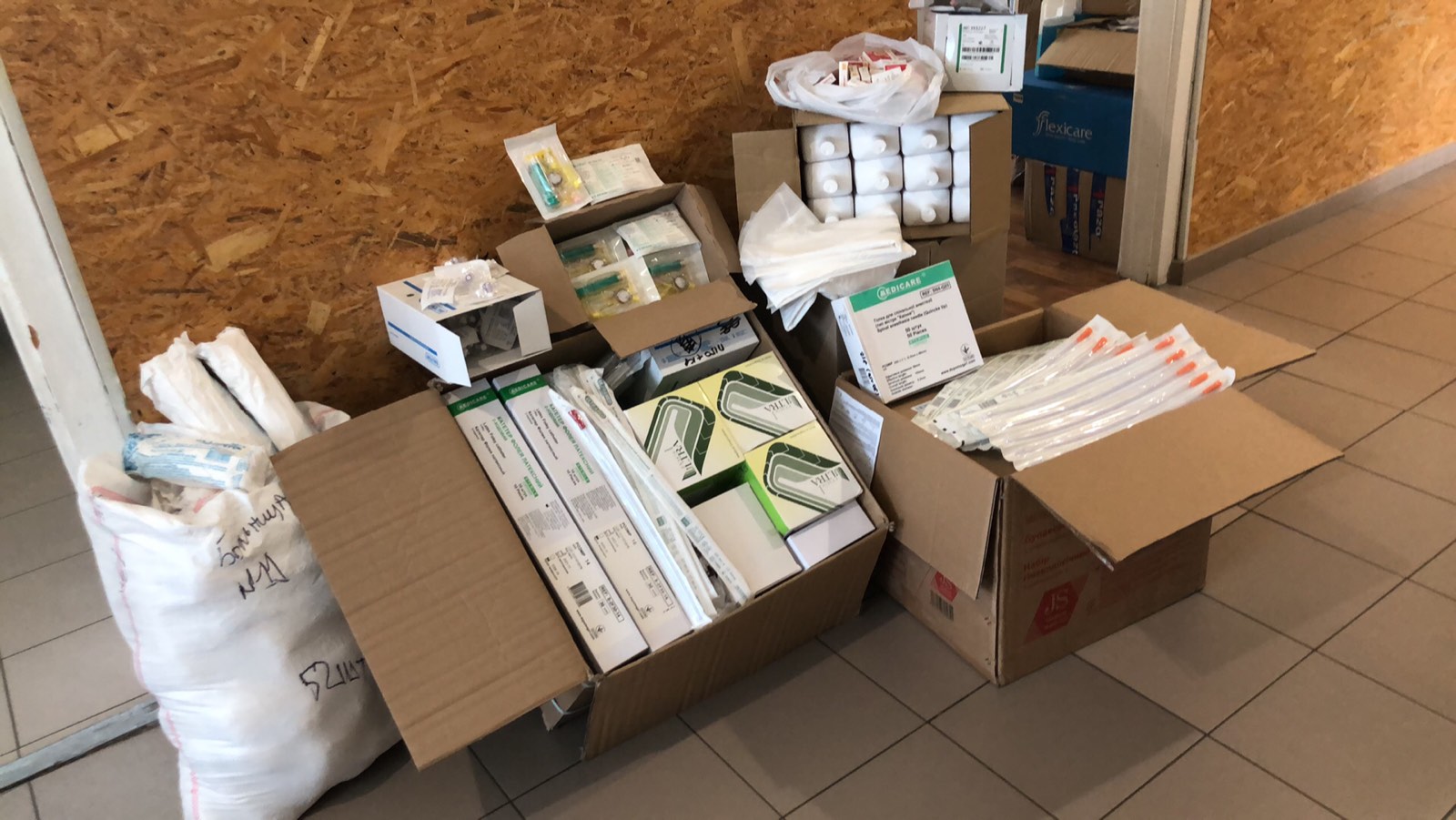 In addition to the above order and delivery, another order for medications was made and they are awaiting delivery. Photos will be provided then. As the hospital becomes more busy with refugees and wounded soldiers, less time is available for monitoring but my grandpa will continue to updates us when he has time.
---
Updates since May 4, 2022
Treatment of patients is ongoing but due to the gruesomeness, no pictures will be posted. Medication is still needed but with the recent deliveries, it will likely be a couple days before there is a huge deficit again.
---
Updates since August 21, 2022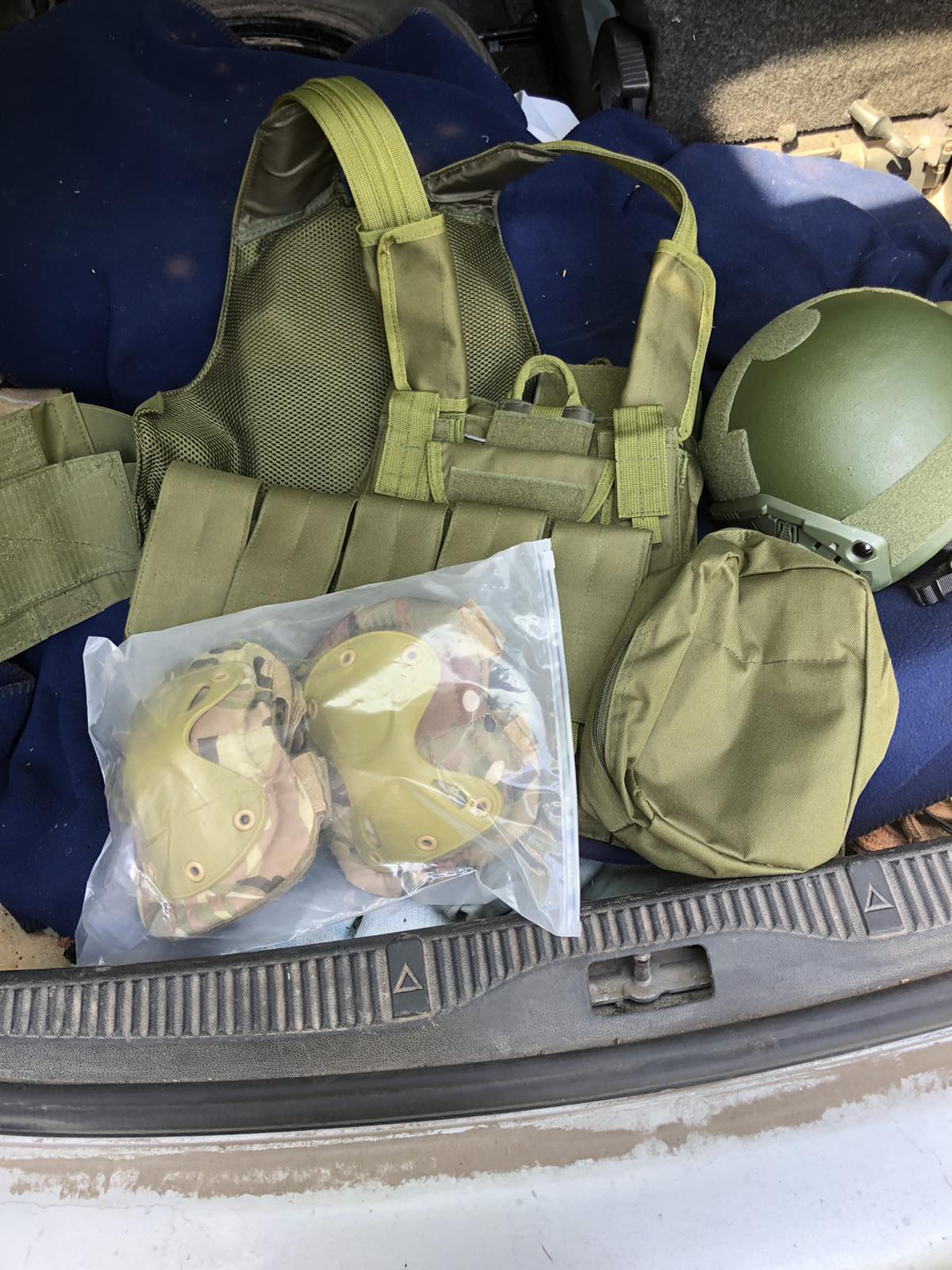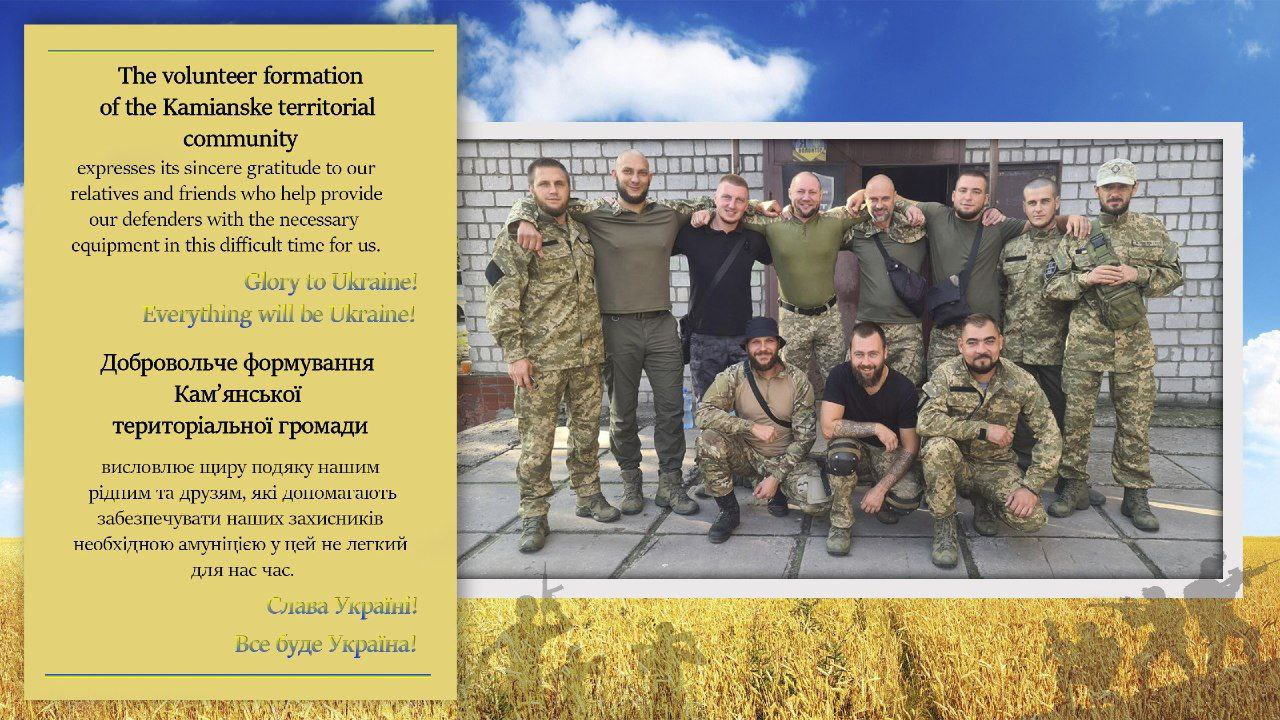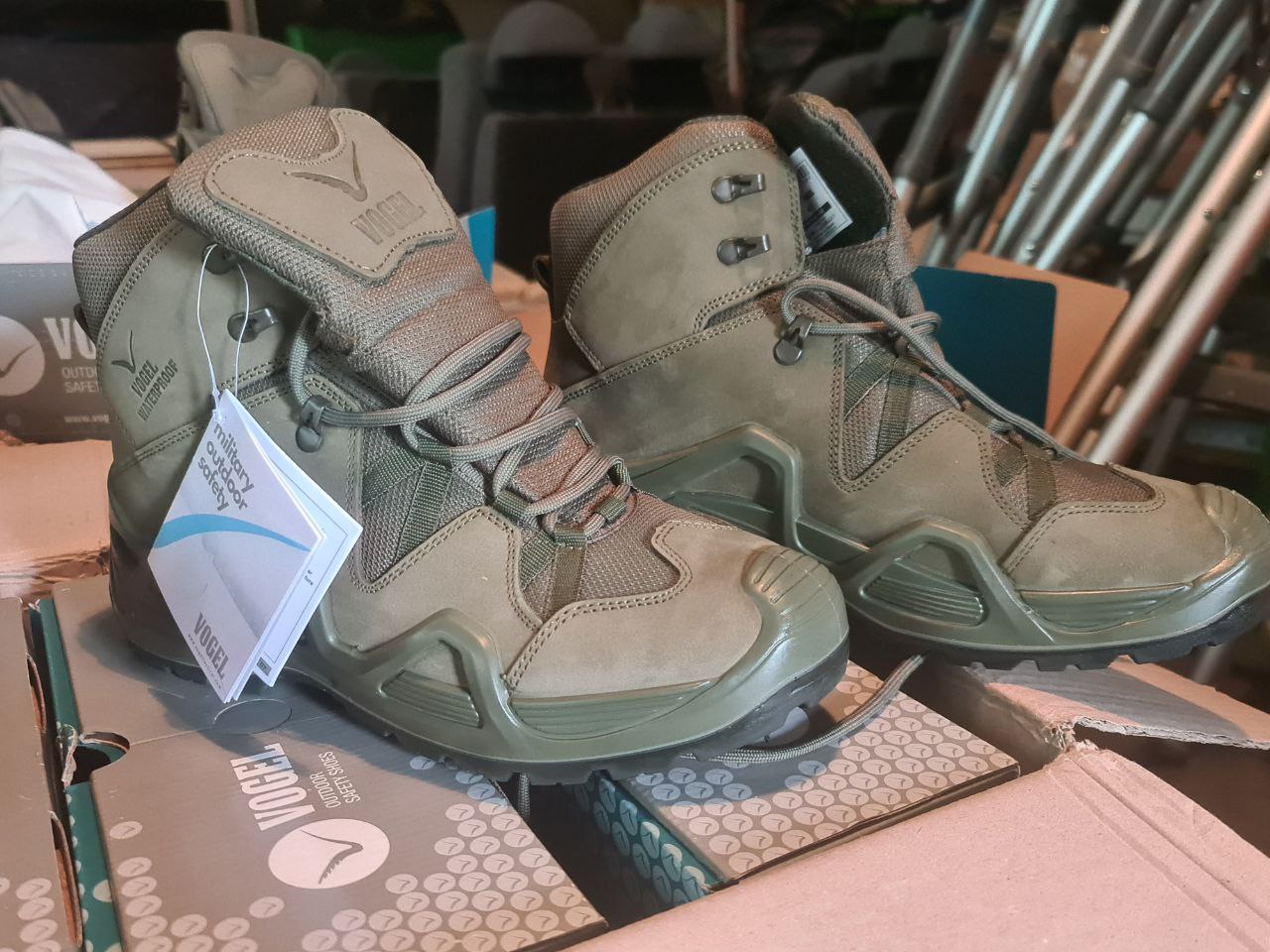 After a long hiatus with no donations, we are back in action after a sizable donation from Nova Ukraine (thank you!) and some returning friends and family. Everyone involved in Dnipro Fund is incredibly grateful to all of you. Half of what was transferred to my grandfather for distribution was used to purchase medical supplies which they are currently awaiting delivery on. The rest was used to purchase equipment for my cousin and his volunteer unit (no military equipment was purchased – only shoes, kneepads, etc.).
---
Updates since September 20, 2022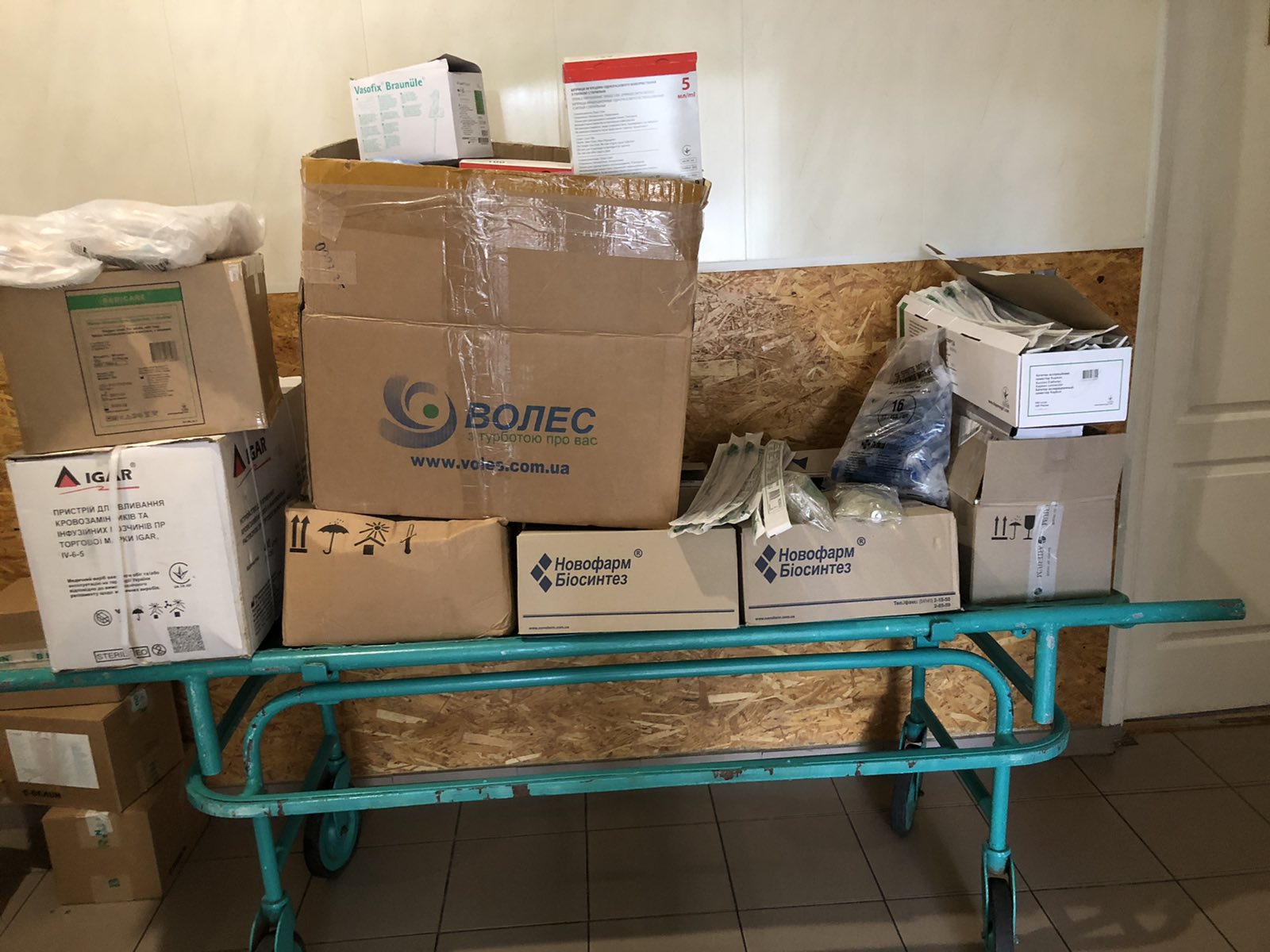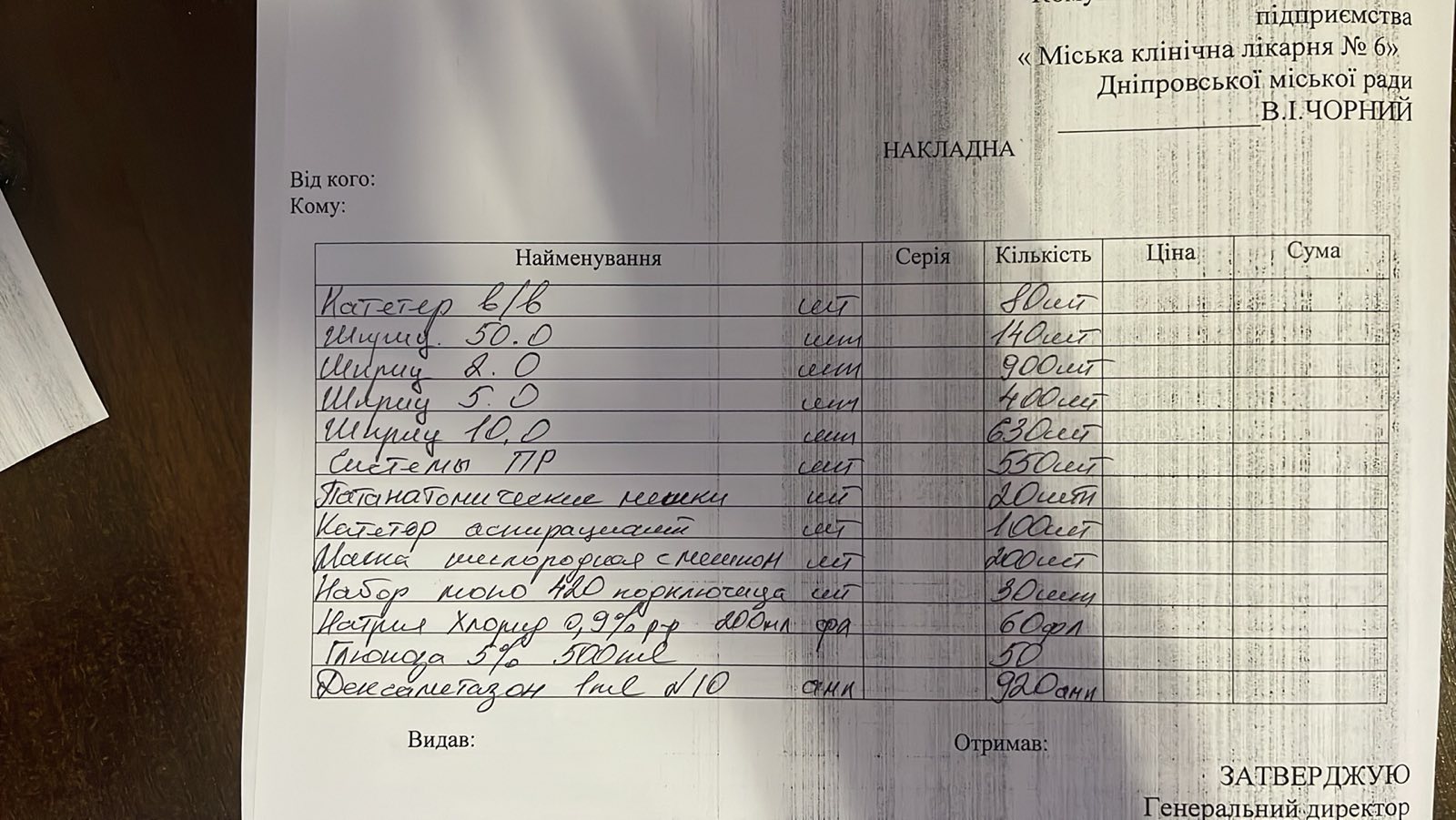 Among the items delivered are: a total of 180 varying catheters, a total of 2070 syringes of varying sizes, 20 body bags, IV fluids, dexamethasone infusions (used to treat inflammation), glucose infusions, 200 oxygen masks, and more.
---
Updates since September 1, 2023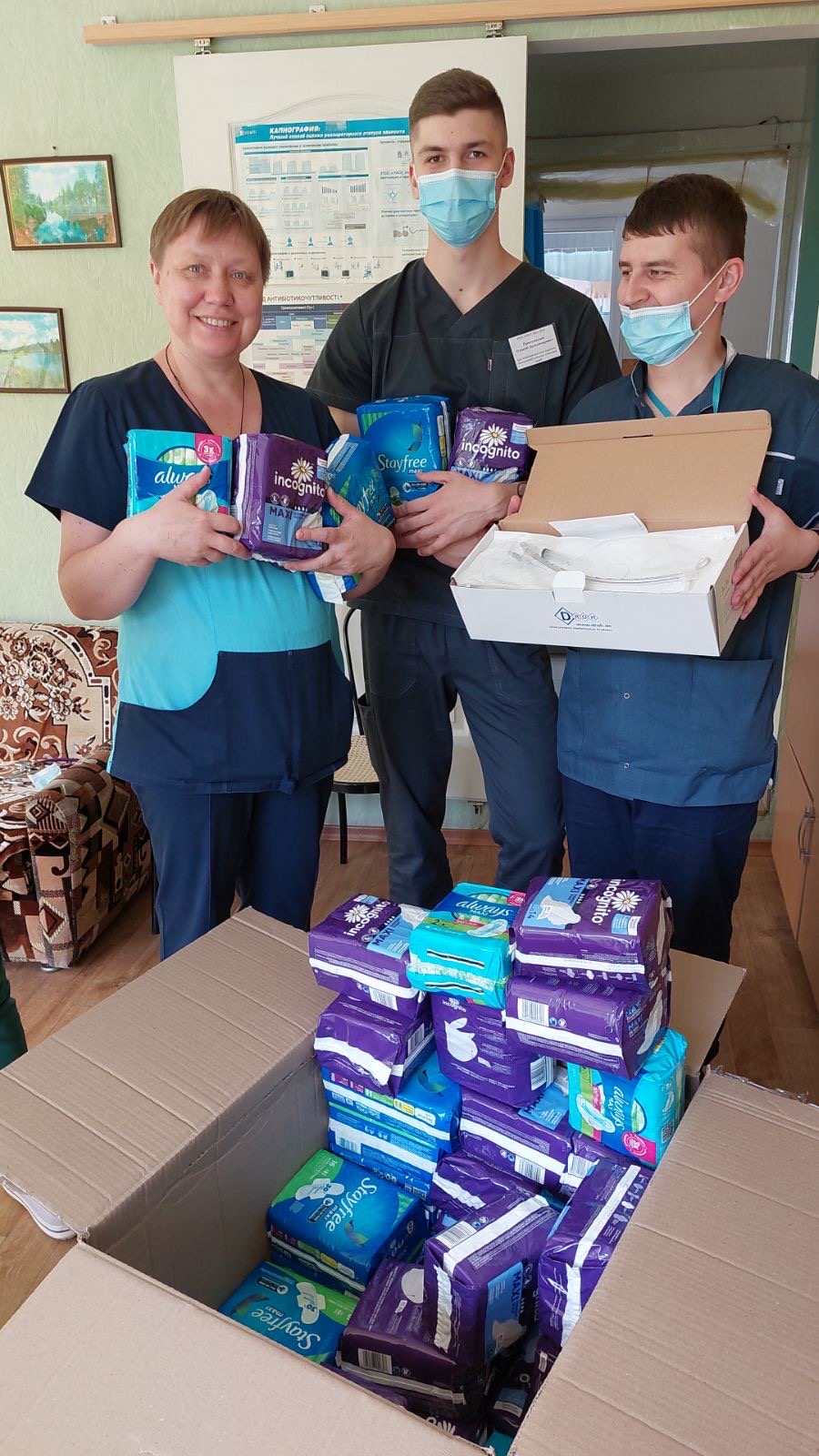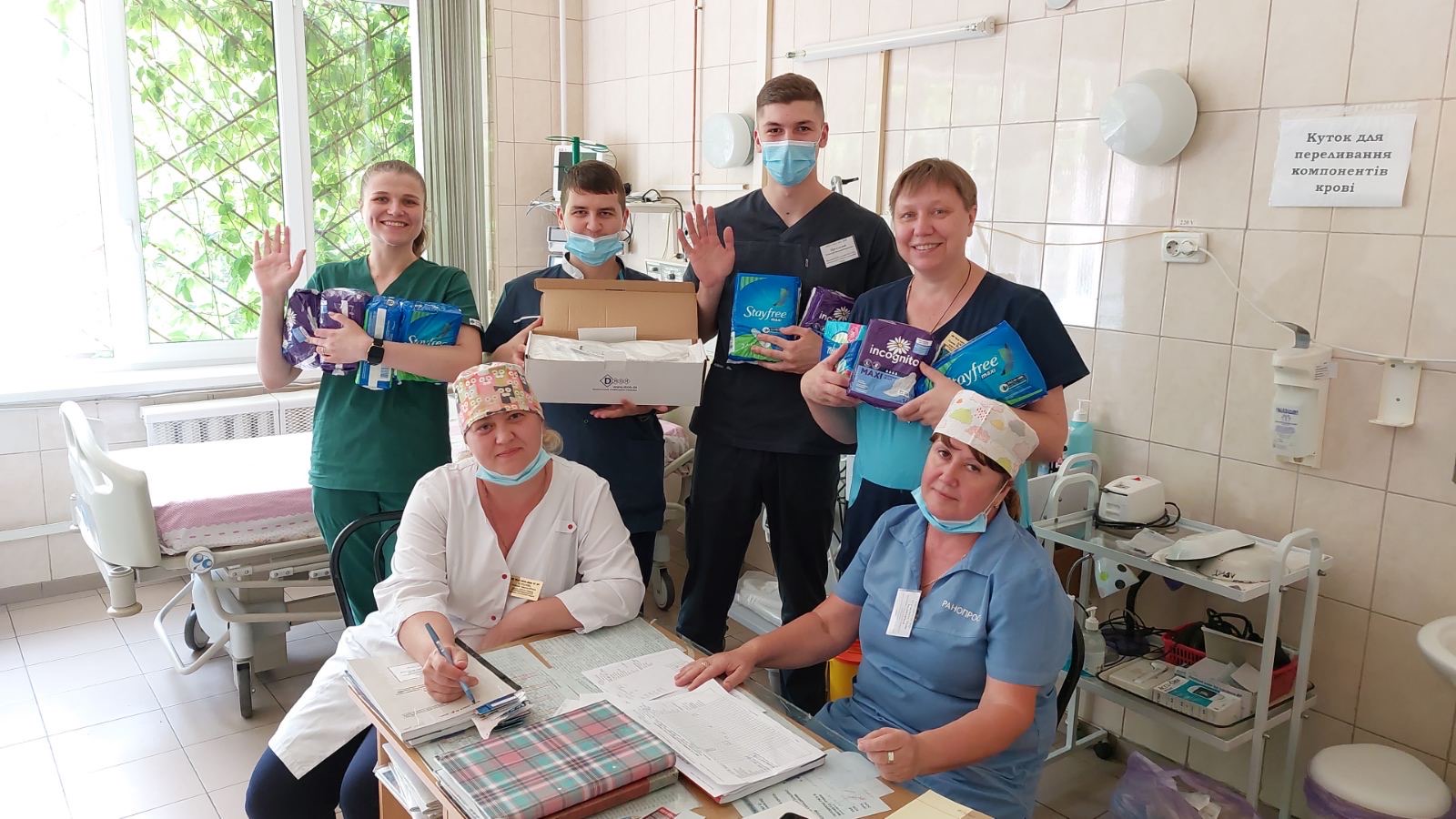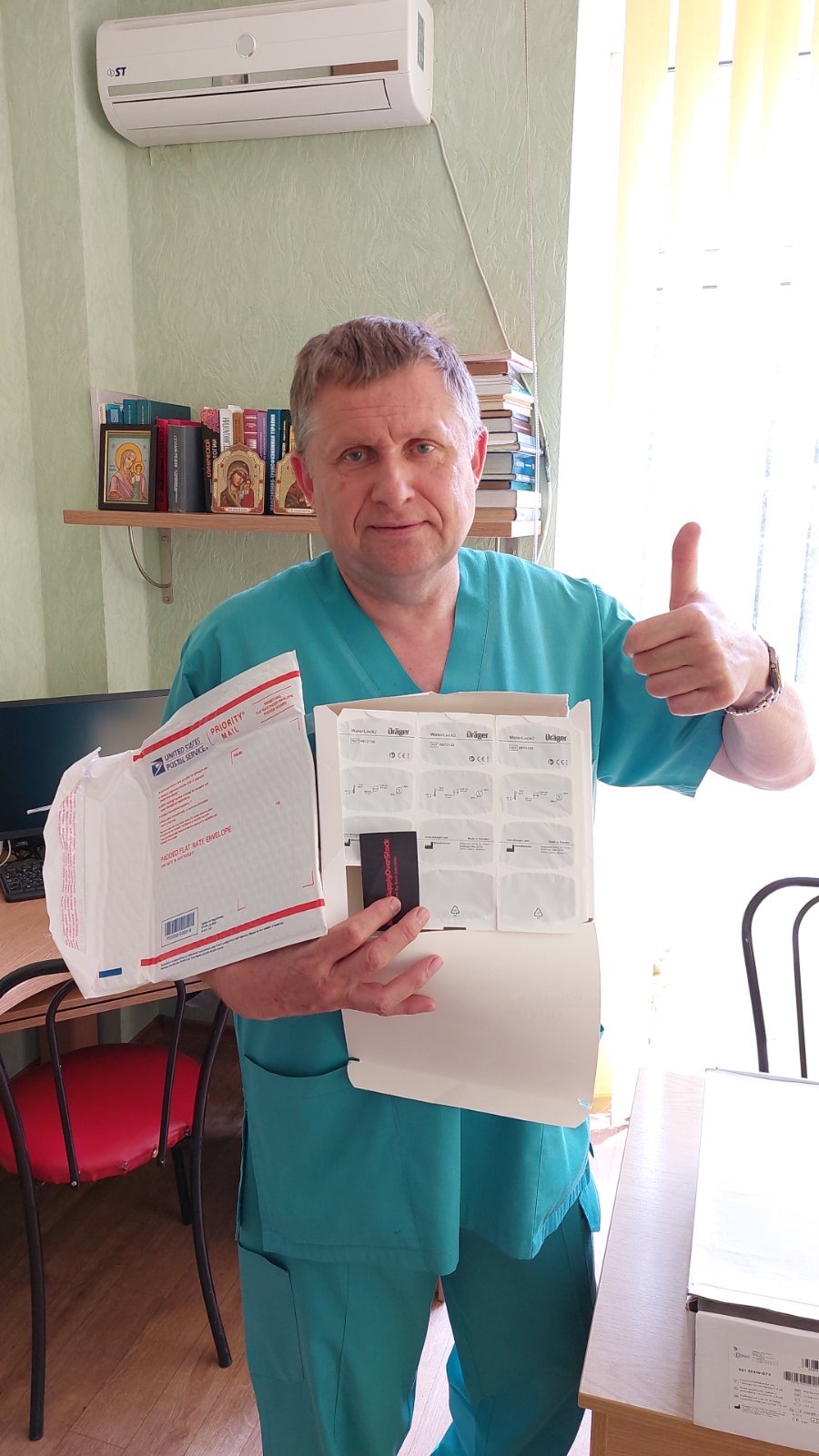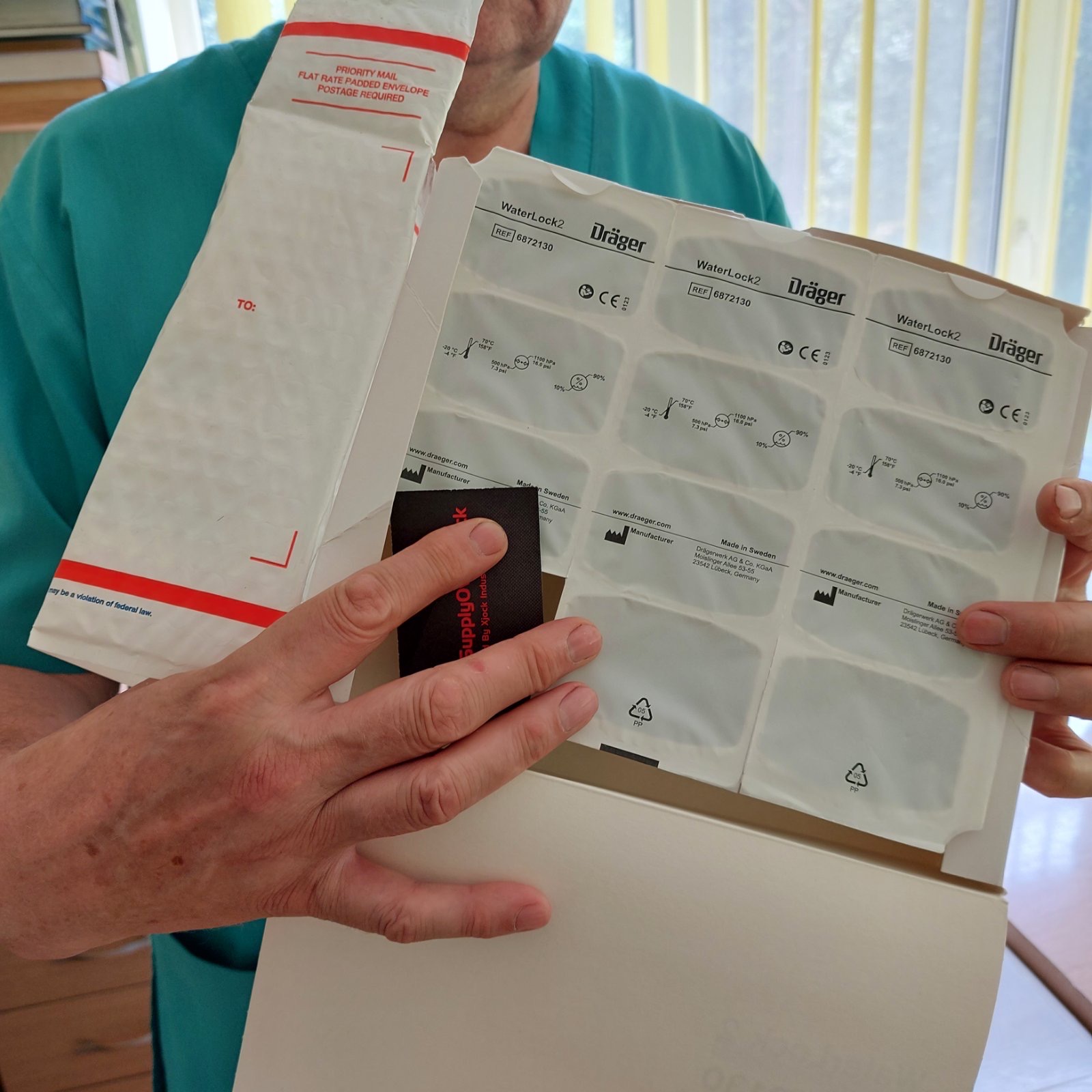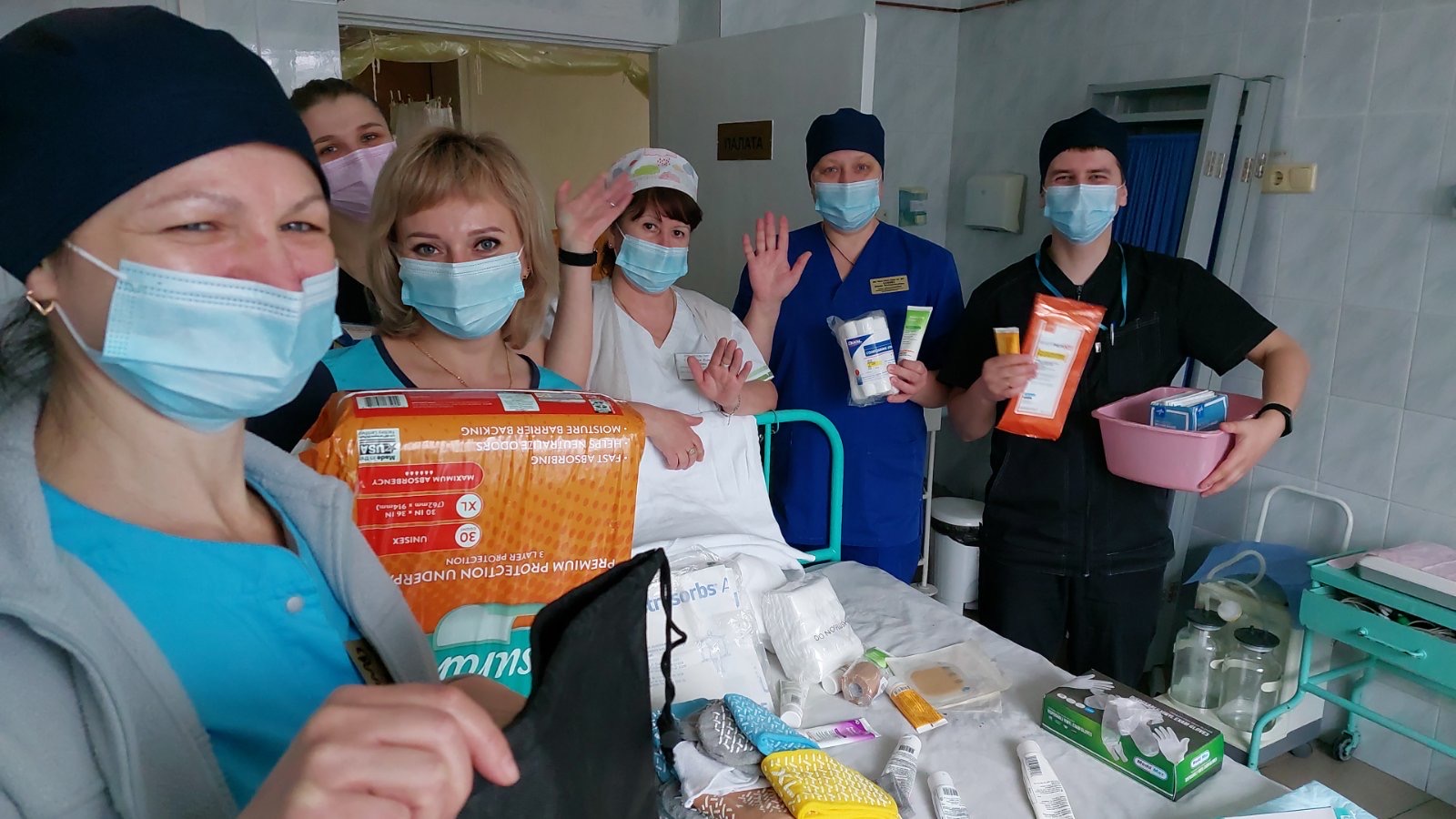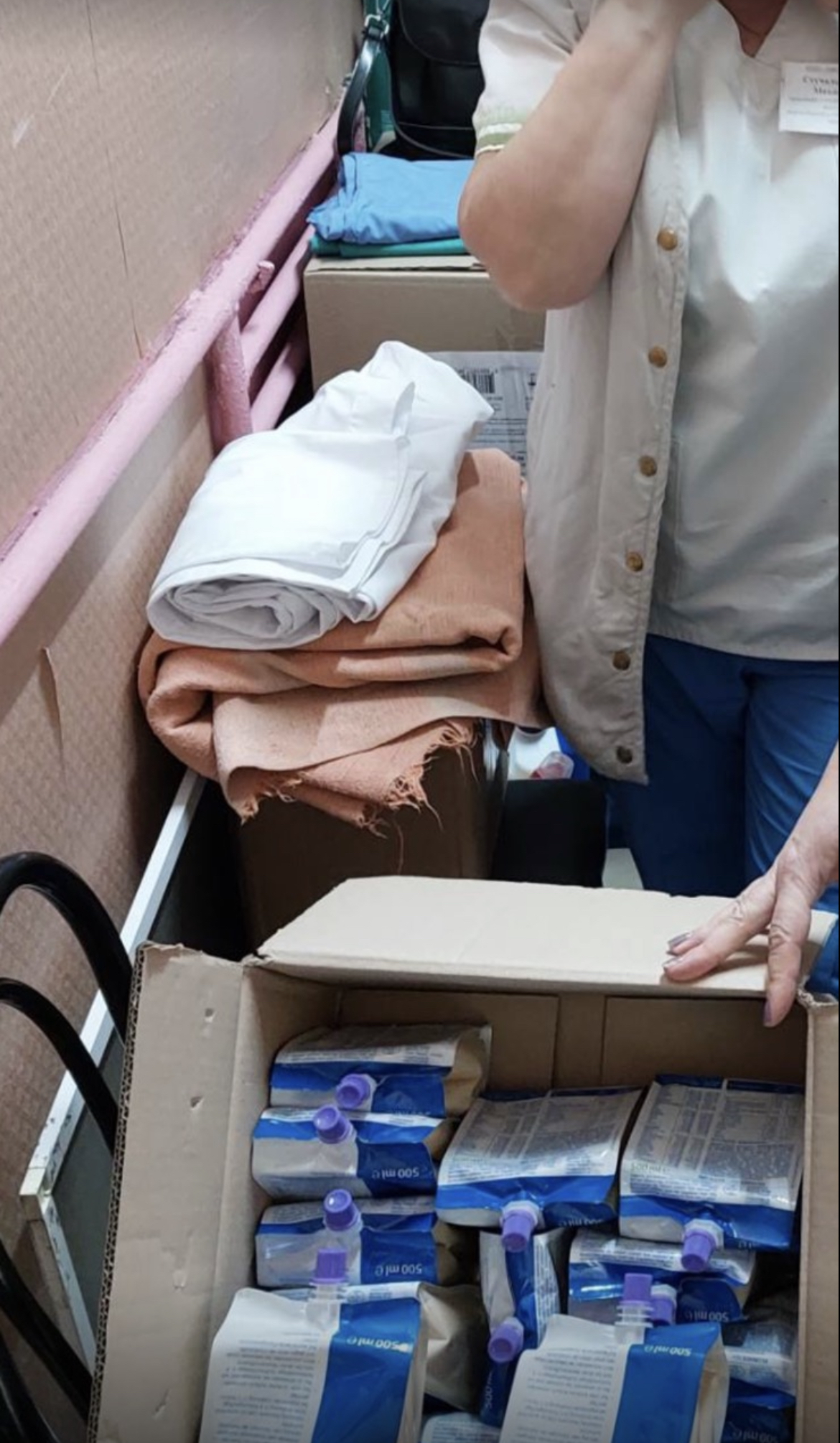 Since the last update, we have had limited financial donations but were lucky enough to get a donation of pads, socks, and some other materials from a coworker of my mom's and her family. She was super generous in both giving the items and sponsoring the shipment to get them there. Additionally, I personally ordered the Drager WaterLocks as there was an urgent need for them and my aunt shipped them over with more pads and some syringes. In making small donations,we are able to provide urgent support where it is most needed.
Photos from Dobro na Amure Shelter
---
Updates since December 13, 2022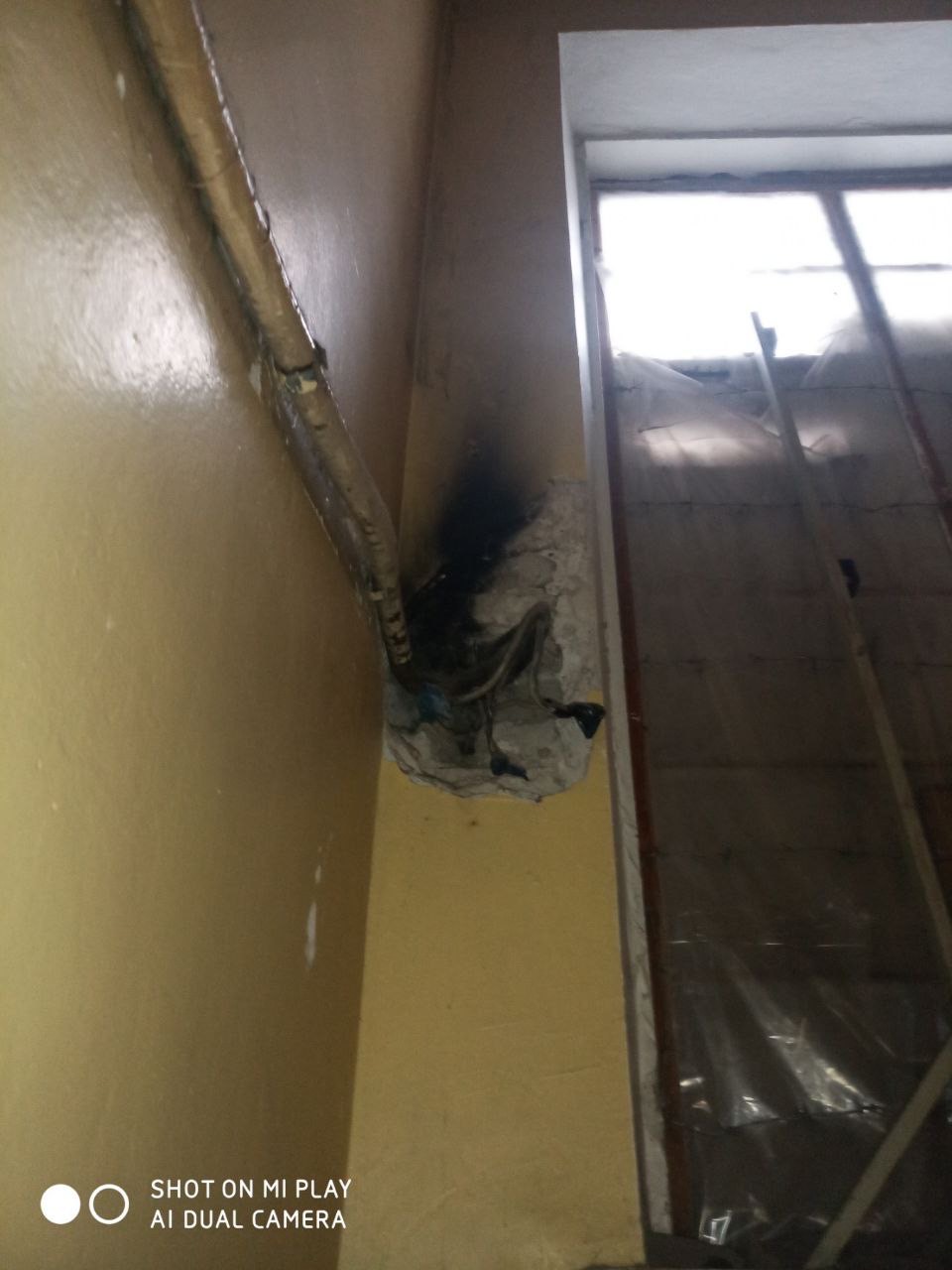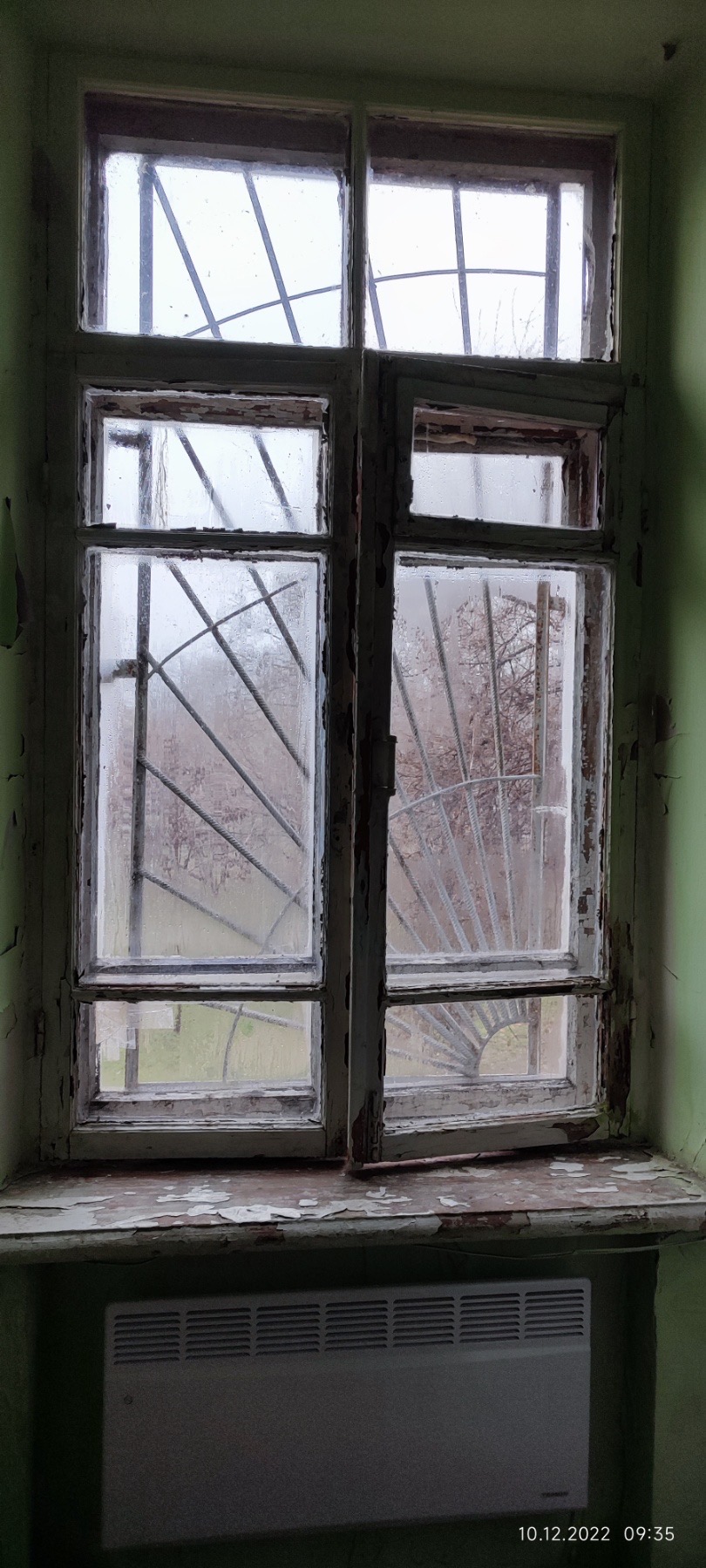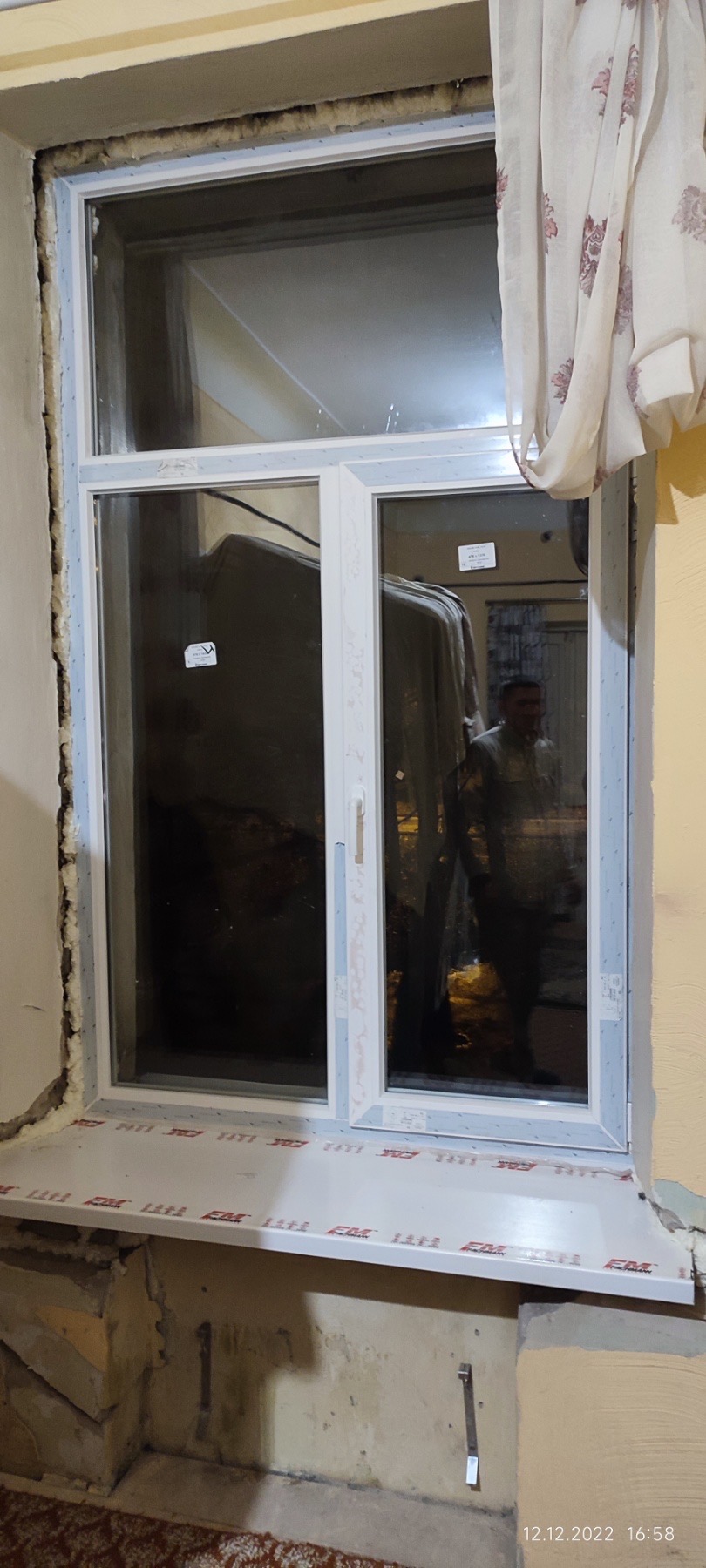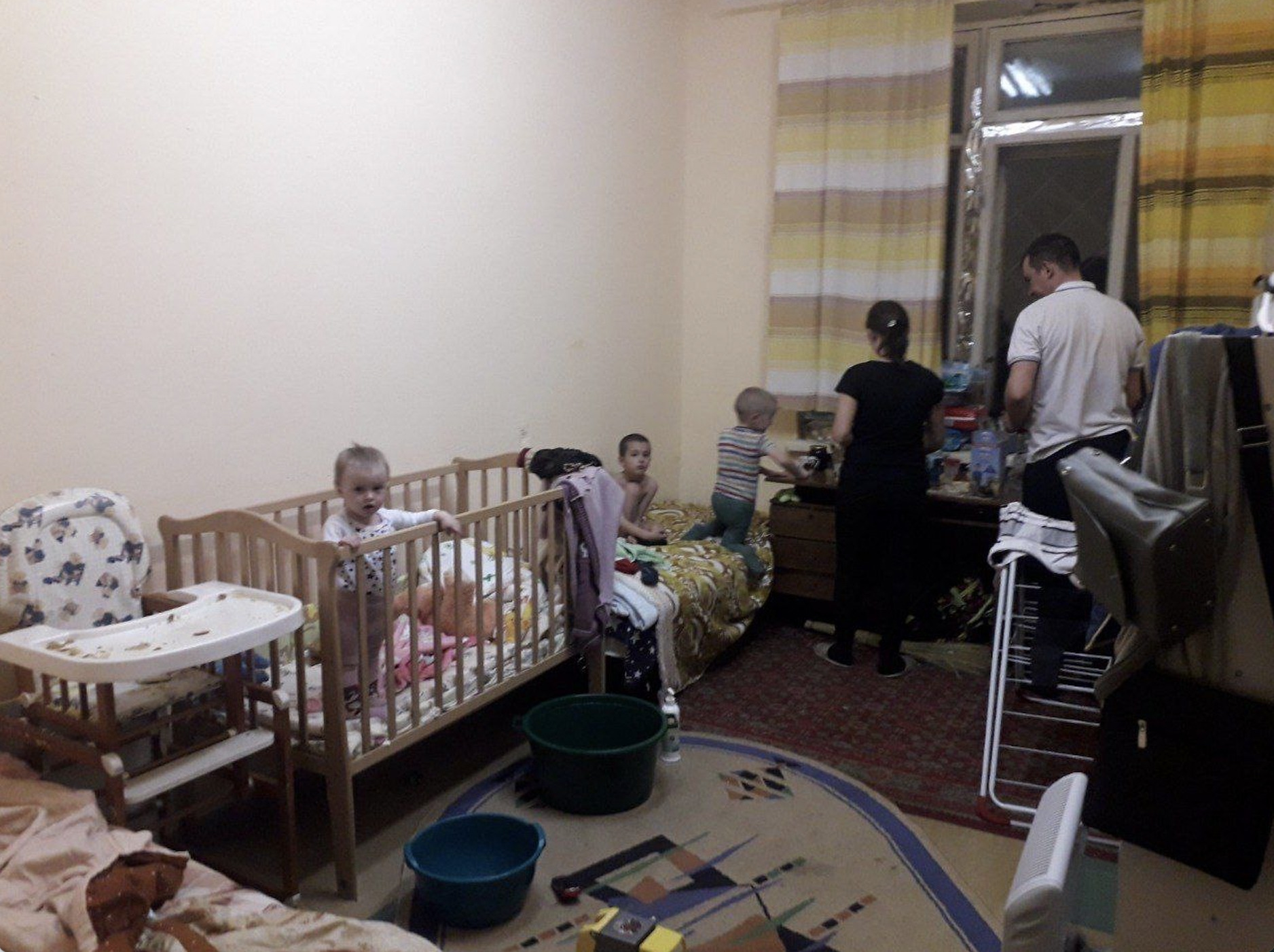 Overall Caption: While we were only able to some of the shelter's projects, the wiring is being completely taken care of as well as a couple window repairs (to improve insulation). The old wiring was not able to handle even minimal usage, resulting in spontaneous fires. You can even see the soot on the walls in the before photo. As a result, the power to the shelter was turned off in order to prevent a tragedy. Now, heating has been restored to many rooms, when electricity is available (our next project includes fundraising for a generator). The window replacement has been ongoing with any extra funds available, coming from many sources, but there is still a lot of work to be done. To keep up with all of the shelter's repairs, I'd recommend following them on instagram (tagged in "People").
---